Making the Most of Meals in Quarantine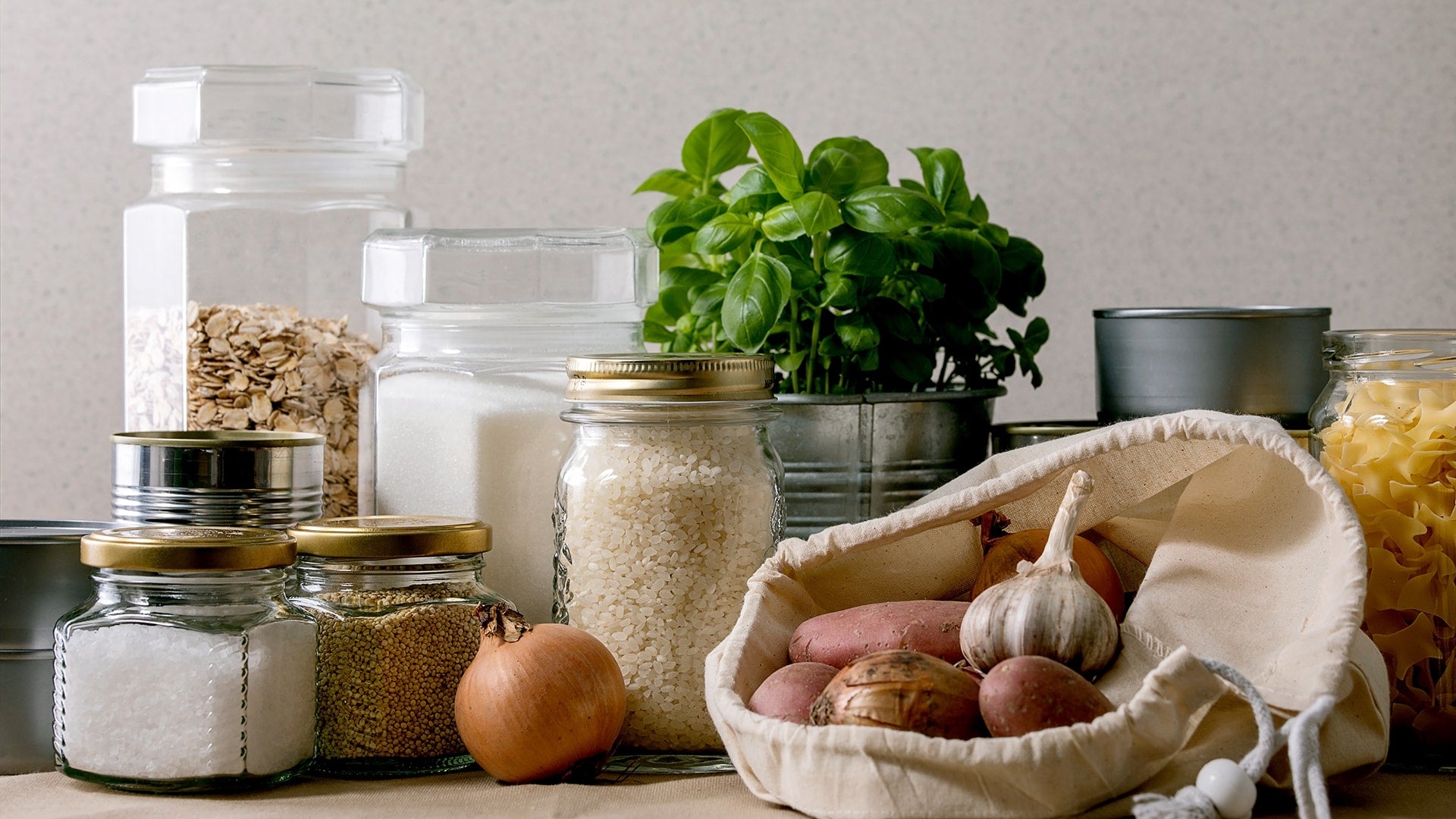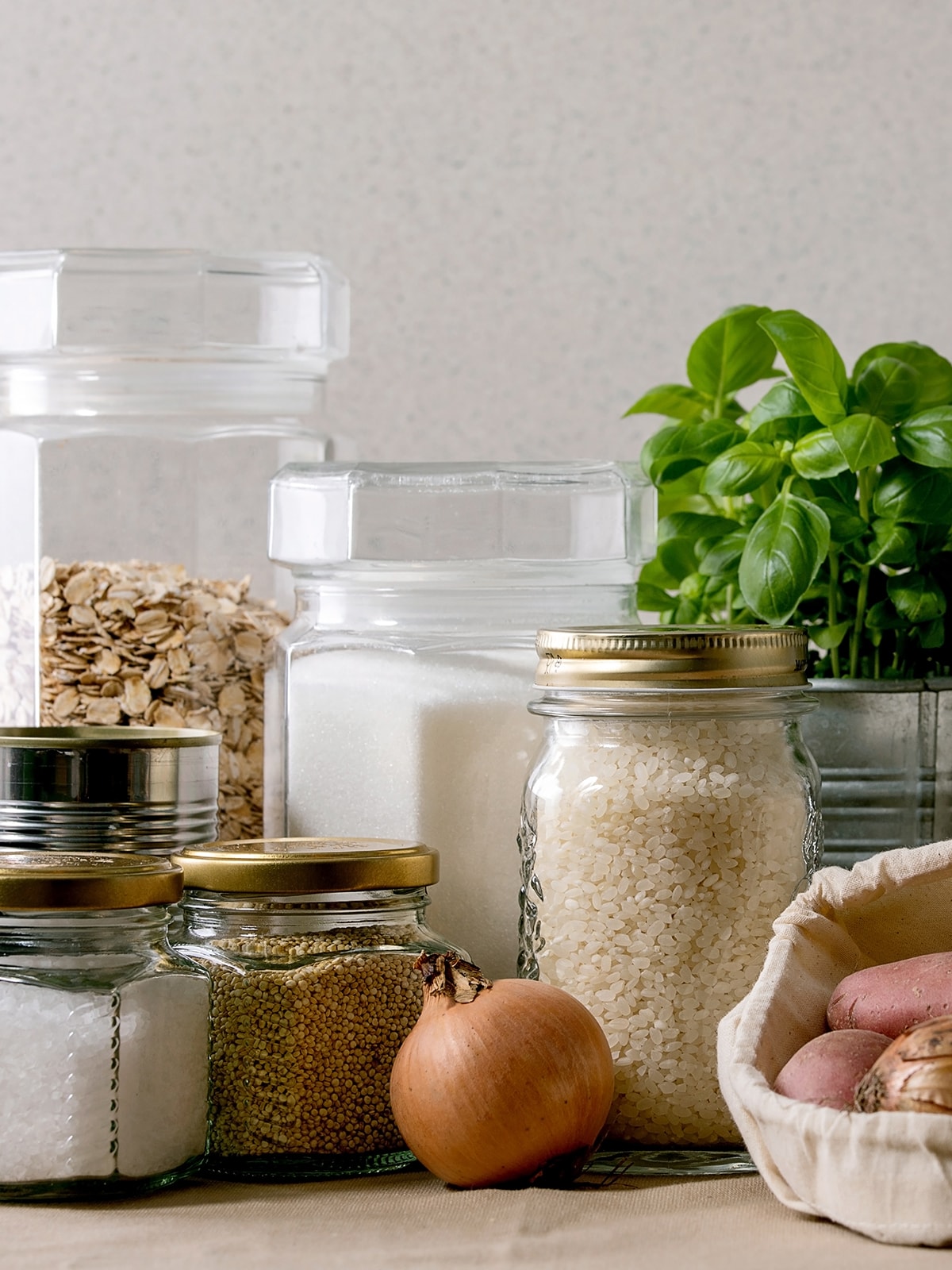 By now, most communities are fully immersed in quarantine. With this social distancing comes more time spent inside the home and less time spent at restaurants, grocery stores and other external food outlets. And while many eateries and grocers offer curbside pickup, we are less inclined to venture out for a meal than before the onset of coronavirus. At the same time, we are becoming more mindful of the risk we pose to workers required to make delivery runs.

When mealtime hits, we find ourselves at home and in our kitchens. It becomes time to stretch a sometimes small or shrinking pantry into a meal fit to feed the family.

Maybe quarantine has made you realize just how much food you order out...and you feel like a foreigner in your kitchen. Perhaps with the ingredients you have on hand, you feel like every meal is an episode of a cooking challenge, where finished plates are collections of randomly assorted ingredients. Whether you are a culinary novice or a master chef, there are plenty of ways to make meals during quarantine simple, healthy, delicious, and even fun! From breakfast to dinner to that midnight snack, the tips below have your meals covered!


Stock up on essentials
If possible, you'll want to bolster your supply of essential ingredients. Having the basic building blocks for many cornerstone meals will make it easier to cook when you can't get groceries. Check your pantries for any of the following mealtime staples:
Dry goods such as rice, pasta, quinoa, and oats
Canned staples such as beans and tomatoes
Vegetable broth and stock
Onions, Garlic
Oil and vinegar
Potatoes and sweet potatoes
Easy meals such as soups
Ingredients for baking


The Freezer is Your Friend
When it comes to produce, most people are led to believe that fresh is best. While fresh fruits and vegetables are nutritious and delicious, they also fade quickly if not consumed within a few days of purchase. This makes it difficult to buy in bulk during quarantine, and limiting time in stores makes all-organic purchasing impractical.
However, if you have been reluctant to buy frozen vegetables in the past, now is the time to make your freezer your friend and stock up on frozen fruits and vegetables.
Most produce found in the frozen section has been flash-frozen within hours of being harvested. This means most nutrients have been preserved!
Some methods of cooking have a way of depleting these nutrients; take care during your meal preparation process, to maximize the nutritional value of your frozen foods. Instead of boiling or steaming frozen vegetables, sauté them on the stove.
Overnight Oats
Start your day with Overnight Oats! Use oats from your pantry, your
favorite plant-based milk
, and your choice of sweetener (if any). Mix in your favorite fruit (fresh or frozen), along with nuts or seeds, let sit and enjoy!
Smoothies
Smoothies are a great, quick meal at any point of your day: lunch, dinner, even as a perfect post-workout treat. You don't need to miss out on great smoothies while at home, not when they're so simple to make! Use your favorite plant-based milk and fresh-frozen fruits. You may also choose to add protein powder and even some veggies for added nutrition.
We've already prepared recipes for our delicious
Simple Strawberry Smoothie
and our
Raspberry Muffin Smoothie
, the perfect complement to any meal.
Treat Your Sweet Tooth
There are so many homemade desserts that are easy to make, with only a few ingredients! Try this easy
mango nice cream
or this
chunky monkey version
for a cool, sweet treat fortified with healthy Elmhurst nut milks.
Is your sweet tooth calling for something savory? Try these easy
vegan chocolate chip cookies
, delicious straight from the oven. Not in the mood for baking, but still want a cookie? Our
no-bake chocolate oat cookies
hit the spot: you only need cacao powder, vanilla and a few other ingredients you're likely to find around the house.
Try Your Hand at Baking
Many people have turned to bread baking during quarantine, as a way of preparing meals and relaxing. Nothing quite beats bread fresh from the oven, and delicious bread is often easier to make than you'd think.
If you don't have yeast on hand and were not able to find any before your local grocer ran out, fear not! Making yeast is actually quite simple. There are also plenty of
soda bread recipes
that only call for baking soda and baking powder. These recipes can also be adapted to suit ingredients you have on hand: many recipes call for dried currants or raisins, but you can mix in any dried fruit or seeds that you have on hand.
Go International
Being stuck at home doesn't mean you have to miss out on a world of flavor. Use this time to explore different cuisines. Many southeastern Asian recipes, including Thai food, incorporate coconut milk or nut milk substitutes, which store well for long periods of time. Making a curry? Cashew milk can be a great choice to add creaminess.
Soy sauce and sesame oil can also quickly transform a recipe and are easy to keep on hand. Try making a simple stir fry out of frozen vegetables. Most stir-fries follow the same basic premise: vegetables, protein and sauce. It's the perfect thing to make when you have a random assortment of ingredients available. A basic stir fry requires just soy sauce, water or broth, a little sugar, and spices (such as garlic or chili) to your taste.


Comfort Foods
Comfort foods seem to make everything better. Mix up your favorite mac and cheese, and feel free to add different vegetables to spruce up the recipe. Or incorporate your supply of Elmhurst nut milk into one of our favorites: this fan-favorite
Vegan Garlic Mashed Potatoes recipe
.
Soups and stews are cozy, easy meals that can be cooked with whatever ingredients you have on hand. Try mixing canned beans and vegetables to make a hearty chili, or check out these simple and nutritious
sweet potato soups
!
Rice and Beans Aren't Boring!
Think you will only eat rice and beans while in quarantine? Don't be! Look to New Orleans for savory inspiration, from Red Beans and Rice to Jambalaya. You can also take a Cuban approach, cooking black beans with sauteed onions, garlic and cumin for unique flavors the entire family will love.
Dress Up Your Pasta
Pasta Carbonara has a fancy name and an easy recipe. With only bacon, an egg and parmesan, you're well on your way to a hearty pasta dish worth the preparation. For a vegan option, consider making a pasta primavera, by tossing pasta with vegetables, garlic, and olive oil.
Stay Connected
Mealtime is more enjoyable when shared with friends and family. The most important ingredient for any meal is the people around the table. Make sure that you and your family set aside a time each day to intentionally share a meal together. If you live alone, make use of social media to share virtual dinners and coffee breaks with your loved ones!

We understand how difficult it is to find shelf-stable ingredients, especially during a time when so many individuals feel trapped within their own homes. Elmhurst nut milks are both the health and quarantine solution: made with only a few ingredients, packed with up to 5 times more nuts than competing nut milks, Elmhurst products are shelf-stable for up to six months and ship right to your front door. If you're looking for a dairy substitute equal parts healthy and delicious, you'll find it in creamy Elmhurst nut milk.

For mealtime inspiration during this period of indoor cooking, many celebrity chefs are sharing meal suggestions online, featuring ingredients that most people have on hand. And of course, stay connected to Elmhurst for even more recipe updates! We will continue to share healthy, plant-based recipes that use ingredients you probably have at home, supplemented by your favorite plant milk products!