Your Guide to Choosing the Best Plant Based Coffee Creamer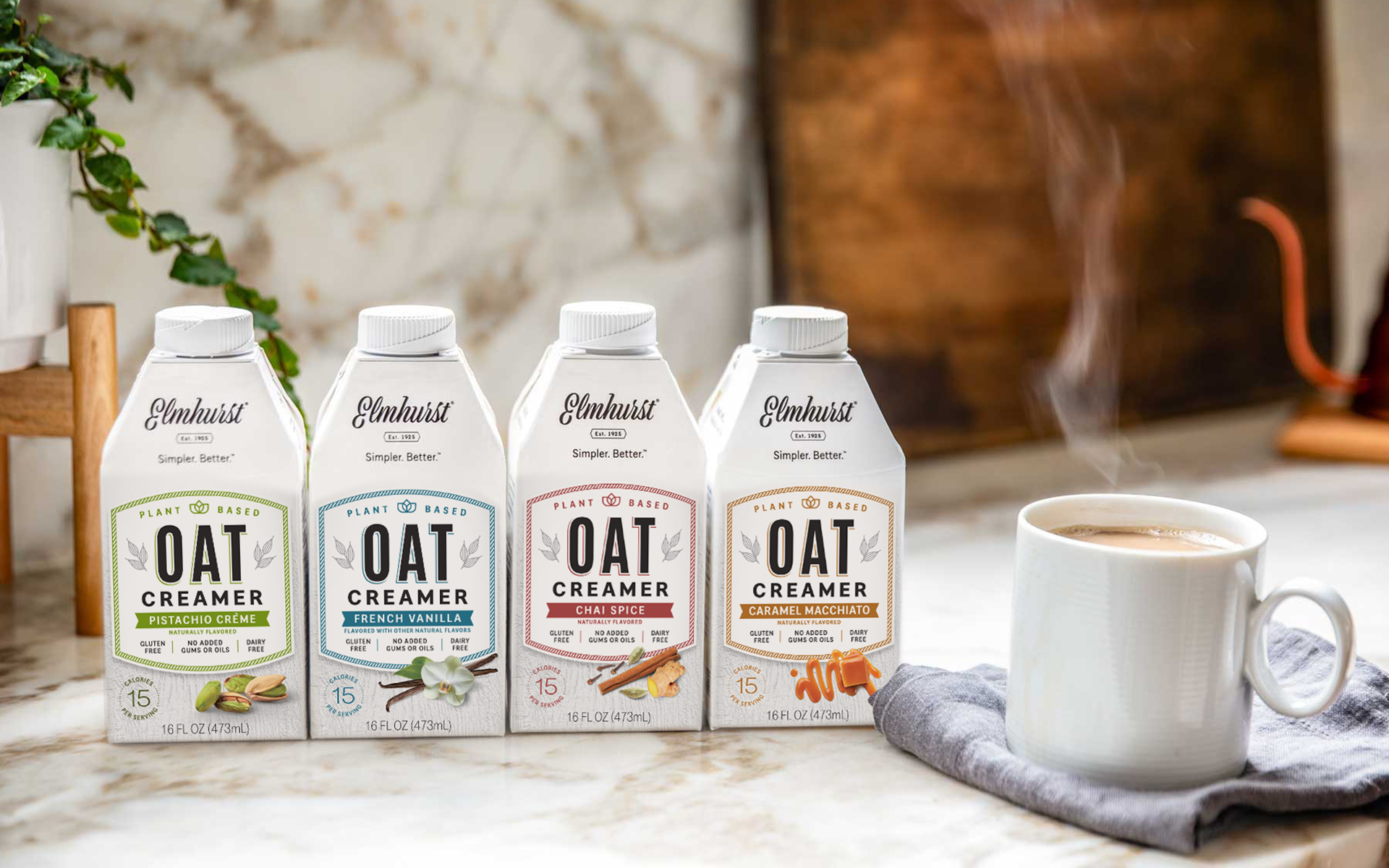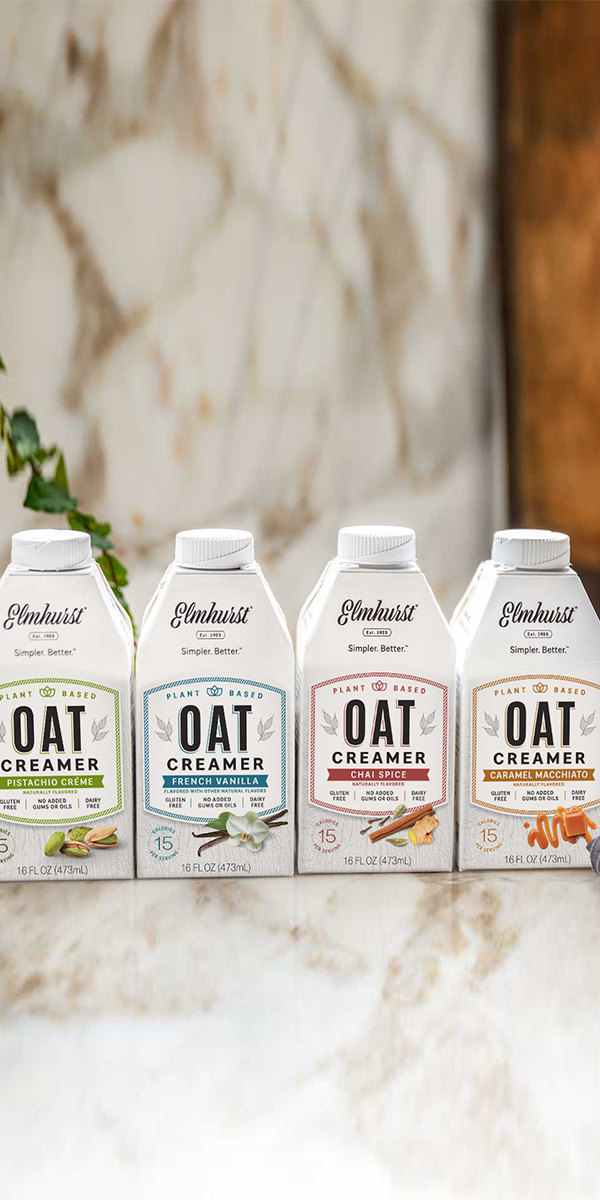 Are you ready to switch from dairy milk or cream to a Plant-Based Creamer? Or want to learn more about what your options are? Perhaps you're just looking for a way to change up your morning coffee while making it healthier at the same time.
Whichever of these describes you, you're in the right place!
You might be considering a plant-based lifestyle for many reasons – let's explore how you can make the simple swap to Plant-Based Coffee Creamers not just a switch but an upgrade.
What are the Benefits of Changing to a Dairy-Free Creamer?
On top of all the excellent health and lifestyle benefits you might already know about, changing to Dairy-Free Creamers can unlock unique flavor experiences and inspire you with new ways to make your morning coffee or latte.
By making the change to a Plant-Based Creamer, you can:
Skip the sugar-filled flavored syrups - Our Plant-Based Creamers come in various flavors, meaning you can get the taste you love without adding anything else.
Keep the ingredients simple - Most other coffee creamers are made with added gums, oils, artificial flavors and preservatives. But you won't find any of these in our creamers!
Enjoy your favorite coffee shop flavors at home - There's no better way to start the day or treat yourself – skip the lines and save time (and money) by making your go-to drinks at home.
Make customized hot or iced coffee drinks - Our plant Creamers are amazing with hot or iced coffee, or for making flavorful cold foams for your favorite drinks!
And while we're talking about switching to Dairy-Free Creamers to put in your coffee, they can also be an incredibly versatile ingredient to cook with.
Why Elmhurst Creamers?
So, you're ready to make the change to dairy-free creamers - amazing!
But you've also read a lot about plant-based milks and creamers filled with additives and other junk ingredients you probably don't want to add to your coffee. Much of what you've read is probably true when it comes to other brands, but with Elmhurst you can be sure you're only getting simplest, natural ingredients possible.
That's because of our unique HydroRelease™ method, which keeps more of the nutritious good stuff you want to find in your Plant Milk. So you get to enjoy a Dairy-Free Coffee Creamer made from simple ingredients like whole grain oats and hemp seeds – not highly processed oat flour and nasty fillers.
Other differences you'll notice in your Elmhurst Creamers versus other brands include:
There's 1g of sugar (or less) per serving in your Elmhurst Creamer.
All Elmhurst Creamers have 15 calories or fewer per serving and ½ the fat content of most other creamers
You'll never find any added gums or unnecessary oils in an Elmhurst Creamer.
We don't use artificial flavors, colors or preservatives
Why not try them and taste the Elmhurst difference for yourself?
Meet our Family of Oat Creamers
All our Dairy-Free Coffee Creamers start with the best oat milk made with gluten-free whole grain oats. They're all packed with flavor and nutrition – all you need to do is decide which you like best! Need help deciding which Elmhurst Creamer to try first? Our Variety Pack is just for you!
Bringing your favorite coffee shop flavors into your home, our Caramel Macchiato Oat Creamer gives you the perfect balance of sweet and creamy, meaning you can enjoy a guilt-free treat whenever it suits you!
This Creamer is perfect for your favorite dairy-free latte recipe or to add an extra splash of flavor to cocktails (or mocktails), vegan cookies or other tasty desserts!
Our Pistachio Crème Oat Creamer is loaded with flavor – we combined our oat milk with real pistachios for a buttery, smooth and nutty dairy-free creamer that will indulge your taste buds and leave you wanting more. Think pistachio ice cream.
This creamer is another vegan latte favorite – try frothing it up on its own for a dreamy cold foam or mix with our Pistachio Barista for a double-dose of pistachio goodness!
Sweet, light and creamy - vanilla is always a classic. And the balance of flavor you get from our Dairy-Free French Vanilla Creamer is incredible. The subtle sweetness is the perfect match, especially if you prefer a slightly more robust or darker roast - you won't be able to forget once you've tried it.
Looking for even more ways to enjoy? Why not try our Vegan White Russian Cocktail Recipe - it's the perfect anytime cocktail from brunch to an after dinner sip!
Sometimes there's nothing we want more than something cozy and comforting from our morning coffee. Our Chai Oat Creamer is the perfect match, giving you creamy comfort and a boost all at once with the coziest blend of spices.
Try adding a splash to this Beet Latte Recipe for an extra layer of flavor without junk additives.
If you're a purest and prefer to keep things simple with your Oat Milk Coffee Creamer, our Unsweetened Oat Creamer was made for you. Enjoy a perfectly creamy coffee with this simple and delicious Plant Creamer while getting all the nutritional benefits and none of the nasty stuff.
This Oat Creamer is also great to use in recipes when you need a substitute for half & half. Check out this recipe for a Creamy Vegan Vodka Sauce from our friends The Plant Power Couple!
Making the Most of Your Elmhurst Creamers
While our Dairy-Free Plant Creamers are made with your morning coffee in mind, there are no limitations on how and where you can use and enjoy these.
You might even find you have a favorite Creamer for your coffee and a different one that you add to other recipes.
Buy your favorite Elmhurst Plant-Based Coffee Creamers here, or check out our recipes to discover what else you can do with your Elmhurst Creamers.