Unsweetened Oat Creamer
OAT MILK CREAMER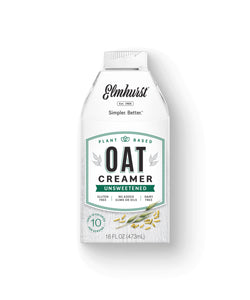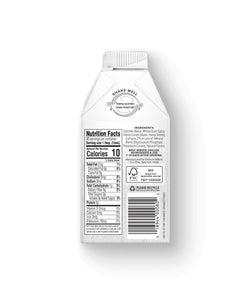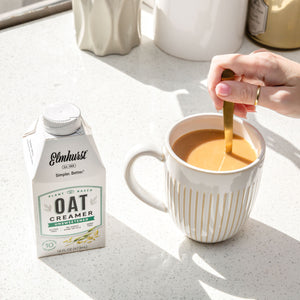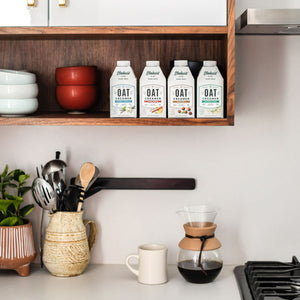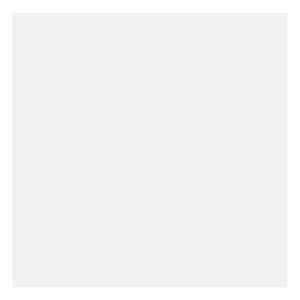 Superior Plant-Based Nutrition


THE HYDRORELEASE METHOD™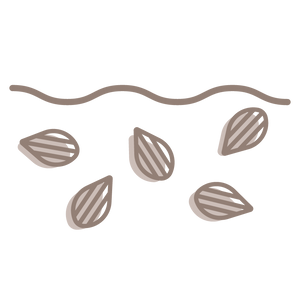 PRESERVES THE
NUTRITIONAL INTEGRITY
Using just water, The HydroRelease® Method preserves the integrity of fats, proteins and fibers from the source ingredient. No chemicals. No over-processing.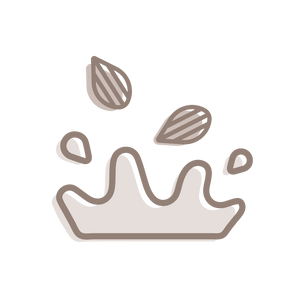 CREAMY TEXTURE,
SIMPLE INGREDIENTS
The nutritional components are recombined to create a thick, creamy full-flavored beverage without added gums, fillers or preservatives. The ingredient list couldn't be simpler.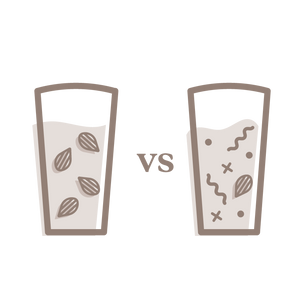 UNMATCHED
NUTRIENT DENSITY
With more of the nutrition preserved, Elmhurst® products are more concentrated with bioavailable nutrition - making them easier for your body to digest and absorb.
"Not only is this product simple and healthy with nothing added... it's DELICIOUS"

STEPH T.
"Love your products. Thanks for keeping ingredients simple!"

SUSAN W.
"The only almond milk I'll use in my smoothies."

MEGAN R.
"The best nut milk in the game!"

SARAH G.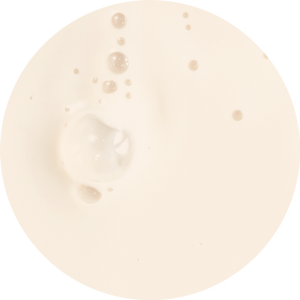 DAIRY
FREE
100% plant-based
made with real,
raw ingredients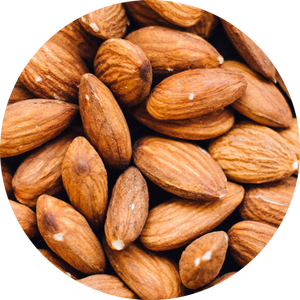 NUTRITIONALLY
DENSE
Up to 4x more nuts
per serving than
leading brands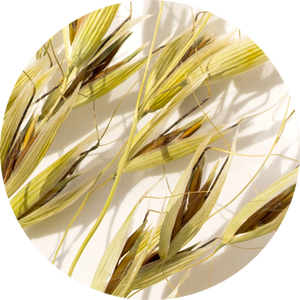 SIMPLE
INGREDIENTS
No gums, fillers,
emulsifiers, or anything
unnecessary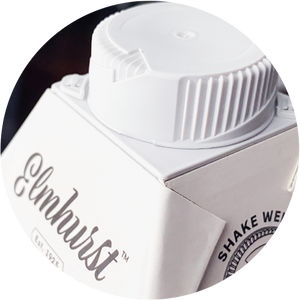 NO
PRESERVATIVES
Our pantry-friendly cartons don't need to be refrigerated until opened.
Customer Reviews
Write a Review
Ask a Question
Filter Reviews:
taste
customers
choice
family
orders
request
shipping
option
caloric intake
health
12/09/2022
Alice

United States
Gratitude for the Oat Creamer
I love this product. It is delicious, ultra creamy and most of all, there is no added sugar. Also sent an order to my nephew and niece in Florida and I'm betting they will become your new customers.
05/16/2022
Missy

United States
The only creamer we use
Elmhurst1925 doesn't have an artificial sweetener effect, so if you're looking for a McDonald's-like addition, this will surely disappoint. For those of us who want a clean product that doesn't sabotage health or cut into daily caloric intake, this is the real deal! The taste is creamy and delicious, and it enhances our coffee of choice! Our family of 5 enjoys this daily and are thankful for such a great option. Our only request: free shipping for recurrent orders!
02/12/2022
LauraJ

United States
Finally found you!
LOVE this creamer! I had been a "half-n-half" user for years, but my cholesterol started creeping up...so I started searching for a healthy alternative. This was more challenging than I thought it would be, as so many of them still contained sugars, corn syrup, or flavors like vanilla or coconut....I just wanted a natural unsweetened coffee creamer. After looking high and low, I finally came across Elmhurst unsweetened oat creamer- FANTASTIC!! It's smooth and works perfectly in my morning coffee. Thank you Elmhurst!!
01/29/2022
Mark

Canada
Natural flavors?
Tastes ok. Could you please explain what the 'natural flavors' are in the ingredients? I'm aware the 'natural flavor' loophole in the regulations has allowed manufacturers in the past to use high glucose, naturally derived syrups into products and still call them 'unsweetened'. Could you be more specific about what this ingredient(s) actually is?
Hi Mark, thanks so much for trying us! We keep our natural flavors as simple & minimal as possible and can confirm that they do not contain any hidden sweeteners. Our natural flavors are a blend of essences and extracts derived from Non-GMO, vegan sources like herbs, roots, and spices, and other plant-based ingredients and are all approved by the FDA. We use them to help best balance the flavor of the oats, especially if there's any variation in the crops caused by things out of our control like the weather and even the soil quality. We hope this helps!
01/10/2022
Gregg8

United States
Uh yeah...
Since you asked... For some baffling reason Elmhurst unsweetened oat creamer uses something called "hemp cream" as in ingredient. Far from being "delicious" it imparts the defined bittering aftertaste of well... hemp. While the blurb on the label touts "bioavailable nutrition" the nutrition information on the label lists only fat and potassium as nutrients.
Yes, you are correct that our oat creamers are blended with a small amount of hemp cream to help get the texture just right but the added flavor should normally be very mild. It also helps make our creamers an easy way to incorporate more Omega-3s into your day since hemp seeds are naturally a good source. With our creamers, you're also getting the natural benefits of whole grain oats, which using our HyrdroRelease method, we're able to keep as much of intact as possible. We hope this helps!