Sour Cream Limited Drop
8oz SQUEEZE POUCH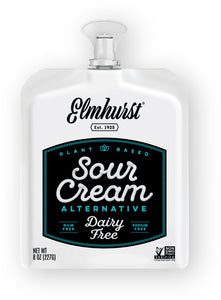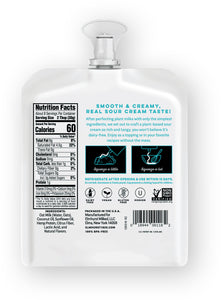 "My new favorite product by my absolute favorite nut milk company"

-DR. ALI GORDON
"Shelf stable sour cream perfection"

-MEL
"The new sour cream from Elmhurst is truly innovative and *really* good"

-DANIELLE
Superior Plant-Based Nutrition


THE HYDRORELEASE METHOD™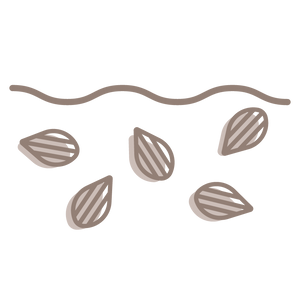 PRESERVES THE
NUTRITIONAL INTEGRITY
Using just water, The HydroRelease® Method preserves the integrity of fats, proteins and fibers from the source ingredient. No chemicals. No over-processing.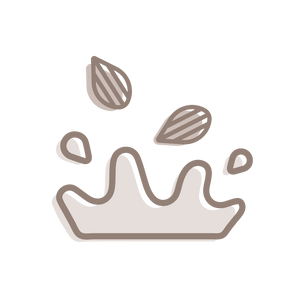 CREAMY TEXTURE,
SIMPLE INGREDIENTS
The nutritional components are recombined to create a thick, creamy full-flavored beverage without added gums, fillers or preservatives. The ingredient list couldn't be simpler.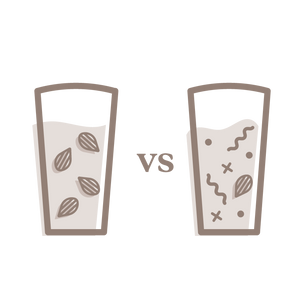 UNMATCHED
NUTRIENT DENSITY
With more of the nutrition preserved, Elmhurst® products are more concentrated with bioavailable nutrition - making them easier for your body to digest and absorb.
COMPARE SOUR CREAM
ELMHURST
SOUR CREAM
VIOLIFE
SOUR CREAM
FOLLOW
YOUR HEART
SOUR CREAM
KITE HILL
SOUR CREAM
FORAGER
SOUR CREAM
TOFUTTI
SOUR CREAM
DAISY
SOUR CREAM
# INGREDIENTS
8
14
18
9
16
11
1
CALORIES*
60
60
90
50
35
70
60
CHOLESTROL*
0mg
0mg
0mg
0mg
0mg
0mg
20mg
SODIUM*
0mg
120mg
25mg
15mg
40mg
80mg
15mg
TOTAL CARBS*
<1g
2g
2g
2g
2g
3g
1g
PROTEIN*
1g
0g
0g
1g
0g
0g
1g
GUMS & STARCHES
NONE
Potato &
Tapioca
Tapioca, Gellan,
Locust Bean & Guar
Rice &
Maltodextrin
Guar & Tapioca
Locust Bean,
Guar & Xanthan
Dairy
*Per 2 Tbsp serving
Customer Reviews
Write a Review
Ask a Question
12/08/2023
Susan

United States
Looks be having shelf stable sour cream!
12/02/2023
Gary

United States
This is the real deal. Elmhurst is amazing.
11/23/2023
Gary

United States
This stuff is amazing. Turned my vegan green bean casserole creamy and my sour cream & onion mashed potatoes into the best side dish of the night. Will get more and try it in a vegan mac & cheese.