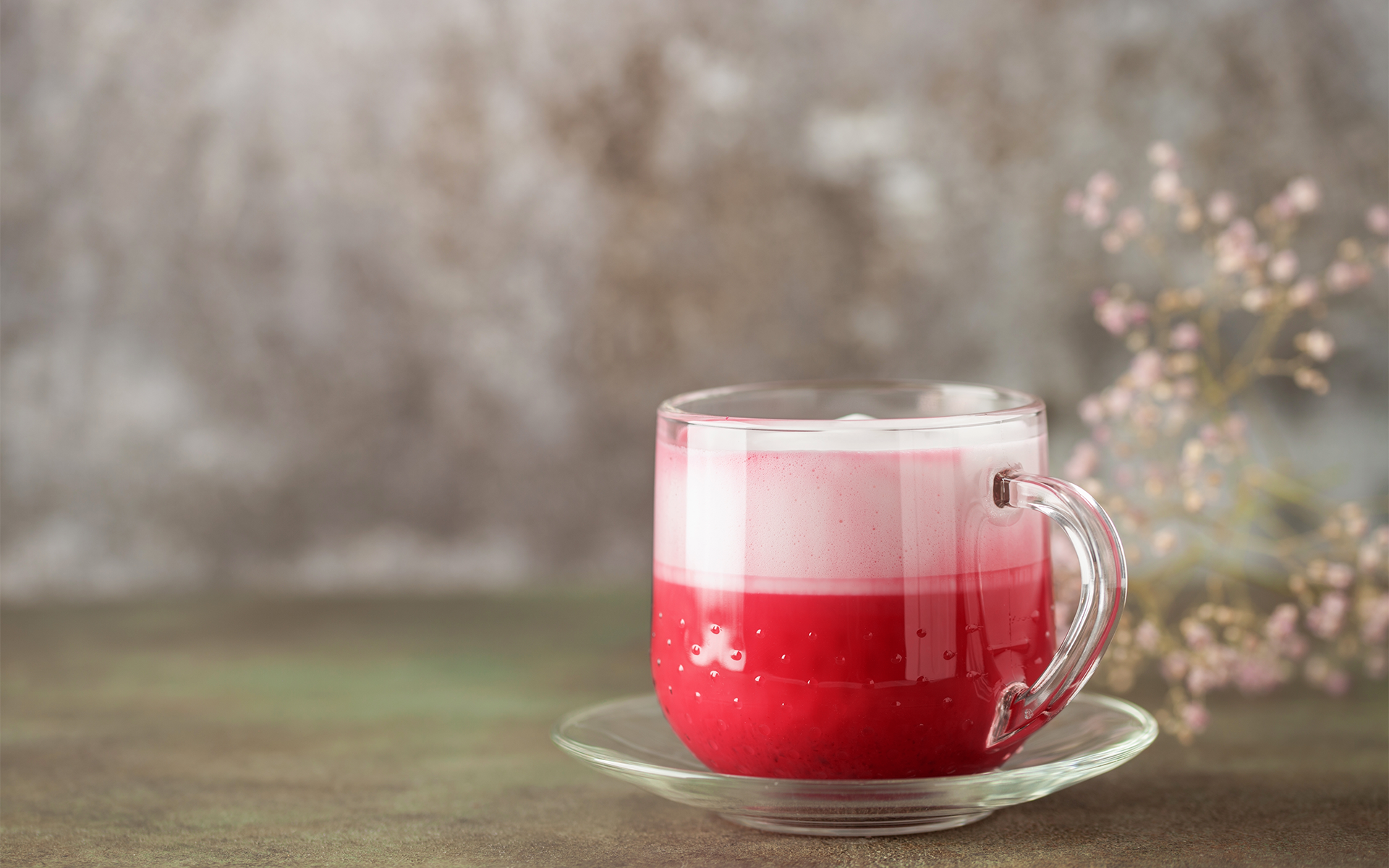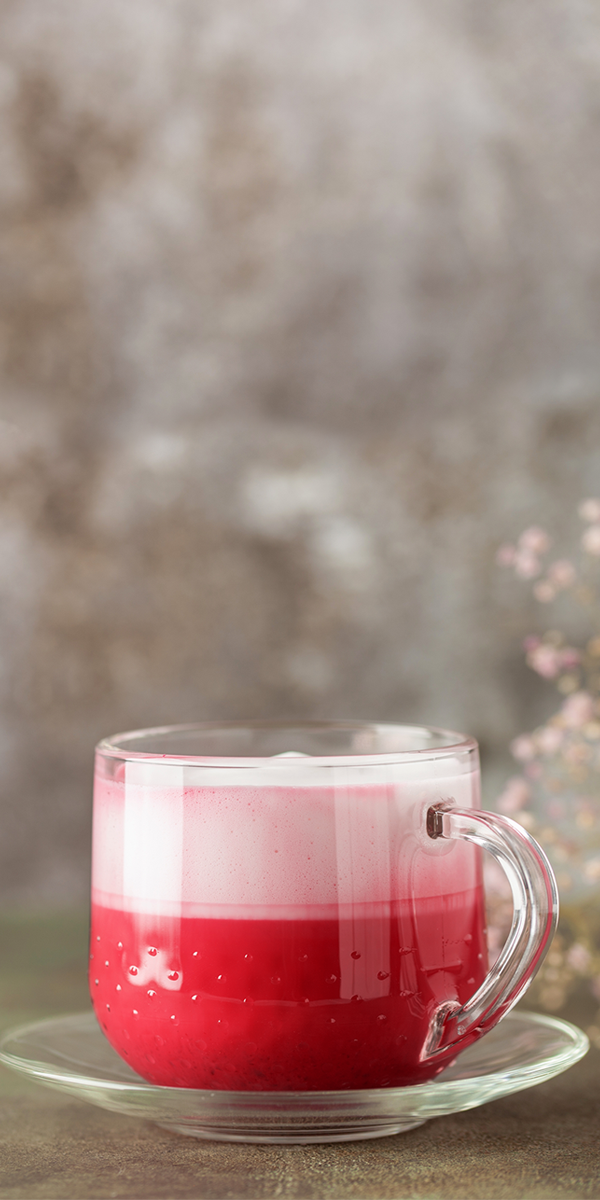 Recipe Created by Danny Seo
This gorgeous drink tastes as amazing as it looks. With a vibrant pop of color from the beets, this velvety beet latte made with our Pistachio Barista Edition is a great way to start the day. Especially if you're looking for a caffeine-free option.
Beets have a very impressive nutritional profile, making them a great choice for adding some essential vitamins and minerals to your routine – especially magnesium and iron. Combine that with essential amino acids and B-vitamins from pistachios to help keep your body strong and you're ready to power through the day!
Beet Pistachio Latte
Ingredients:
• 1 Beet, or 3 ounces of Beet Juice*
• 1/8 tsp Almond Extract
• 1 cup Elmhurst Pistachio Barista Edition
• ¼ tsp Cacao Powder, plus more for sprinkling
Directions:
Remove stems and chop the beet in half, then add to a juicer one at a time.
Pour beet juice into a mug or heat-safe glass. Add cacao powder and almond extract and stir until fully incorporated.
Heat the pistachio milk in a small saucepan on low heat or with a frother. Pour milk over beet juice mixture and sprinkle with cacao powder.
*Substitution option for beet juice: If you don't have fresh beet juice or a juicer on hand, you can also sub in 1 tsp of Beetroot Powder mixed with about 1/3 cup of Water.
Serves: 1-2
Newest Recipes