Romantic Vegan Valentine's Day Recipes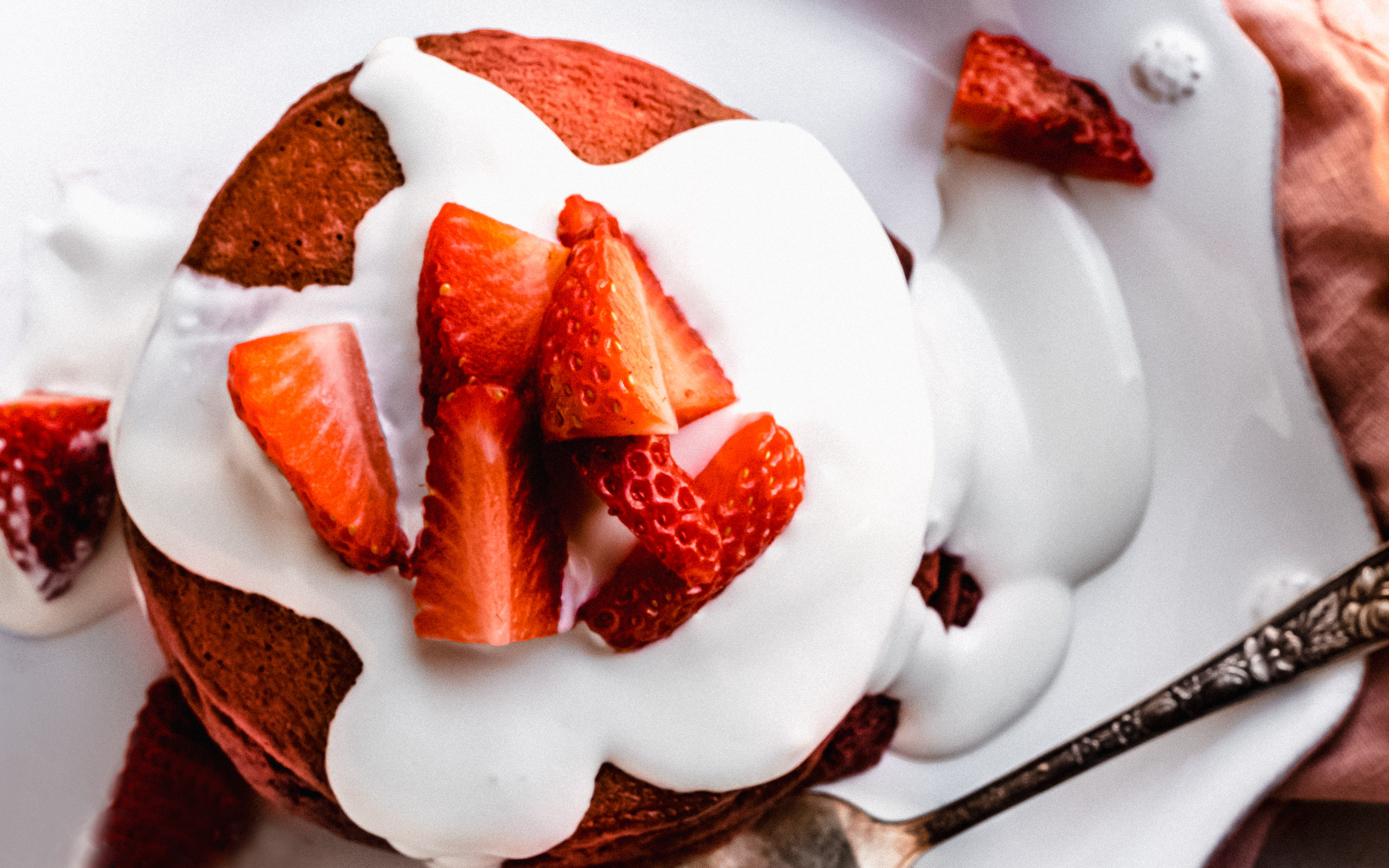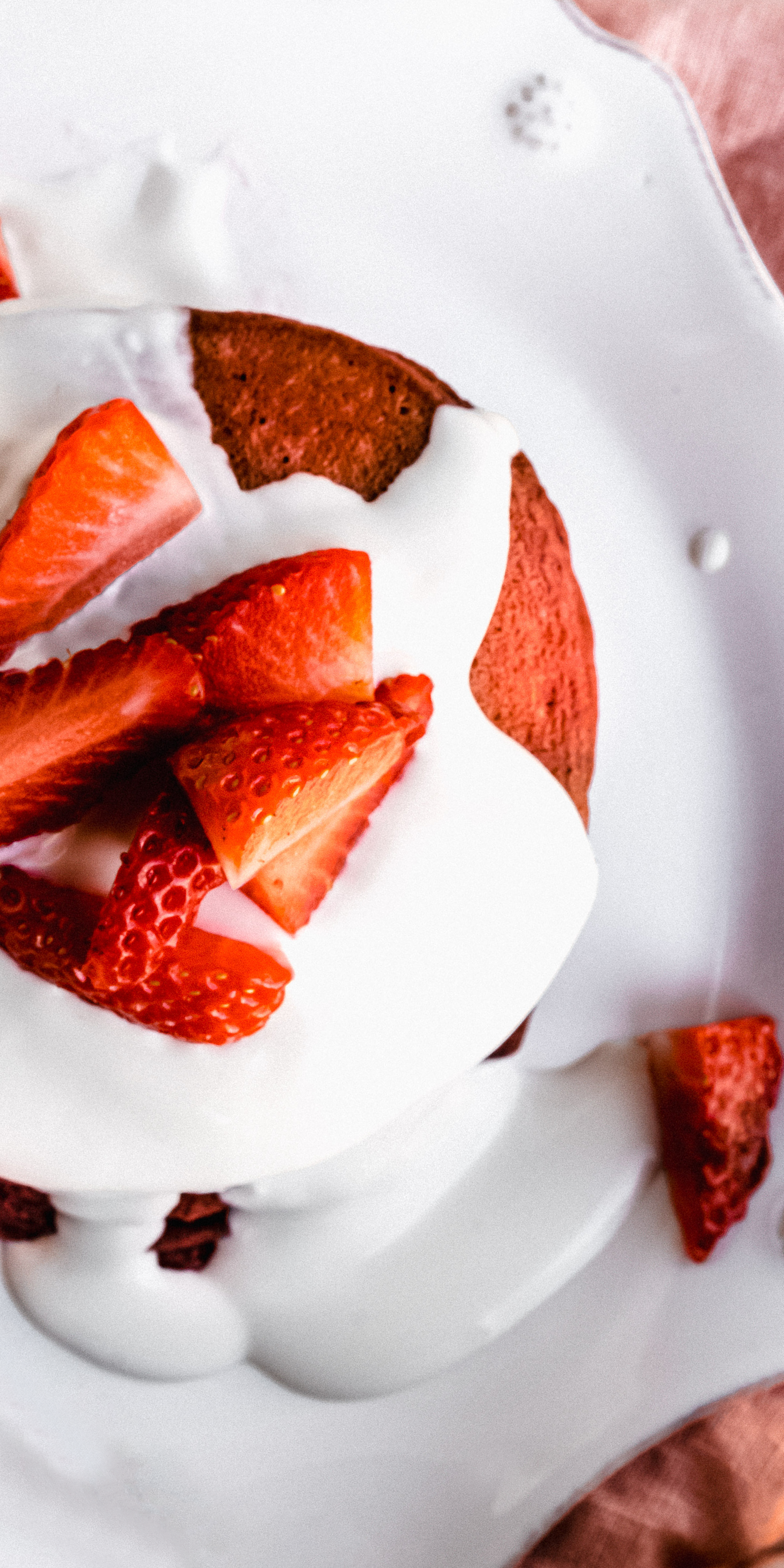 Looking for Valentine's Day recipe inspo? We gathered some of our favorite dairy-free recipes to make your V-Day extra special. Whether you're cooking for your sweetie, the gals, or treating yourself - these savory and sweet treats are sure to be a hit.
Each recipe in this guide is plant-based, vegan and super easy to whip up. Plus they're made with our finely crafted Plant-Based Milks, so you know they're going to be unbelievably tasty.
For a Valentine's Day Breakfast in Bed
Nothing's more romantic than breakfast in bed, and these Red Velvet Pancakes can really set the mood. If your valentine loves a sweet treat in the morning, you can bet this recipe will be the perfect start to their V-Day.
We like to use our rich Unsweetened Cashew Milk to make these dairy-free & gluten-free pancakes incredibly thick and fluffy. Top them off with the vegan cream cheese drizzle for that finishing touch.
To make these pancakes, you'll need the following ingredients:
Pancake Batter
Cream Cheese Drizzle
Get the Full Recipe for Your Dairy-Free Valentine's Day Breakfast
Up the wow-factor with this creamy Pistachio Beet Latte that tastes as amazing as it looks. The beets give it a vibrant pop of red, making it the perfect match for any Valentine's Day breakfast or brunch.
The secret to taking this latte to the next level? Our Pistachio Barista Edition. The pistachio milk makes this latte extra smooth and creamy, all topped off with a dreamy cloud of froth.
To make this latte, you'll only need 4 simple ingredients:
Get this Valentine's Day Latte Recipe Made with Pistachio Milk
Breakfast that tastes like dessert? It's hard not to love everything about this Raspberry Chia Pudding, especially since you can prep it the night before so you can enjoy more of your morning with your sweetheart.
It's easy to make, dairy-free and super creamy thanks to our Unsweetened Hazelnut Milk.
Here's what you'll need to make it:
Get the Recipe for this Valentine's Day Treat Made with Hazelnut Milk
---
For a Valentine's Day Cozy Night In
Dreaming of the perfect dairy-free mac and cheese for your special Valentine's Day dinner? Look no further. This mouth-watering, Vegan Mac made with Elmhurst is great as a side or a main dish– and it's sure to impress your sweetie.
To make this recipe so creamy your valentine won't believe it's dairy-free, use our Unsweetened Cashew Milk.
The ingredients you'll need:
Get the Recipe For Your Valentine's Day Dinner made with Cashew Milk
Valentine's Day is best-known for gifting heart-shaped boxes of chocolates, but why not make something from the heart instead? Grab some Elmhurst Plant Milk and mix up a batch of these No-Bake Chocolate Oatmeal Cookies.
This easy-to-prep recipe will satisfy any sweet tooth with a flavor power couple - chocolate & peanut butter. One batch makes about 2 dozen, so you can share the love and treat all your favorite people.
Get this Valentine's Day Dessert Recipe Made with Plant Milk
If you and your valentine are opting for a cozy night in, this Dairy-Free Chocolate Espresso Martini is just the cocktail you need.
Shake up our rich Chocolate Oat Milk with chilled espresso and your favorite vodka, and you've crafted the ultimate sweet & creamy spiked treat to sip on with your special someone.
For this cocktail, you'll need:
*Optional for garnish
Get this Valentine's Day Cocktail Recipe Made with Oat Milk
---
For more Valentine's Day recipes, check out our recipes page for a complete list of the best dairy-free recipes made with Elmhurst Plant Based Milks.