How to Make Classic Vegan Mac and Cheese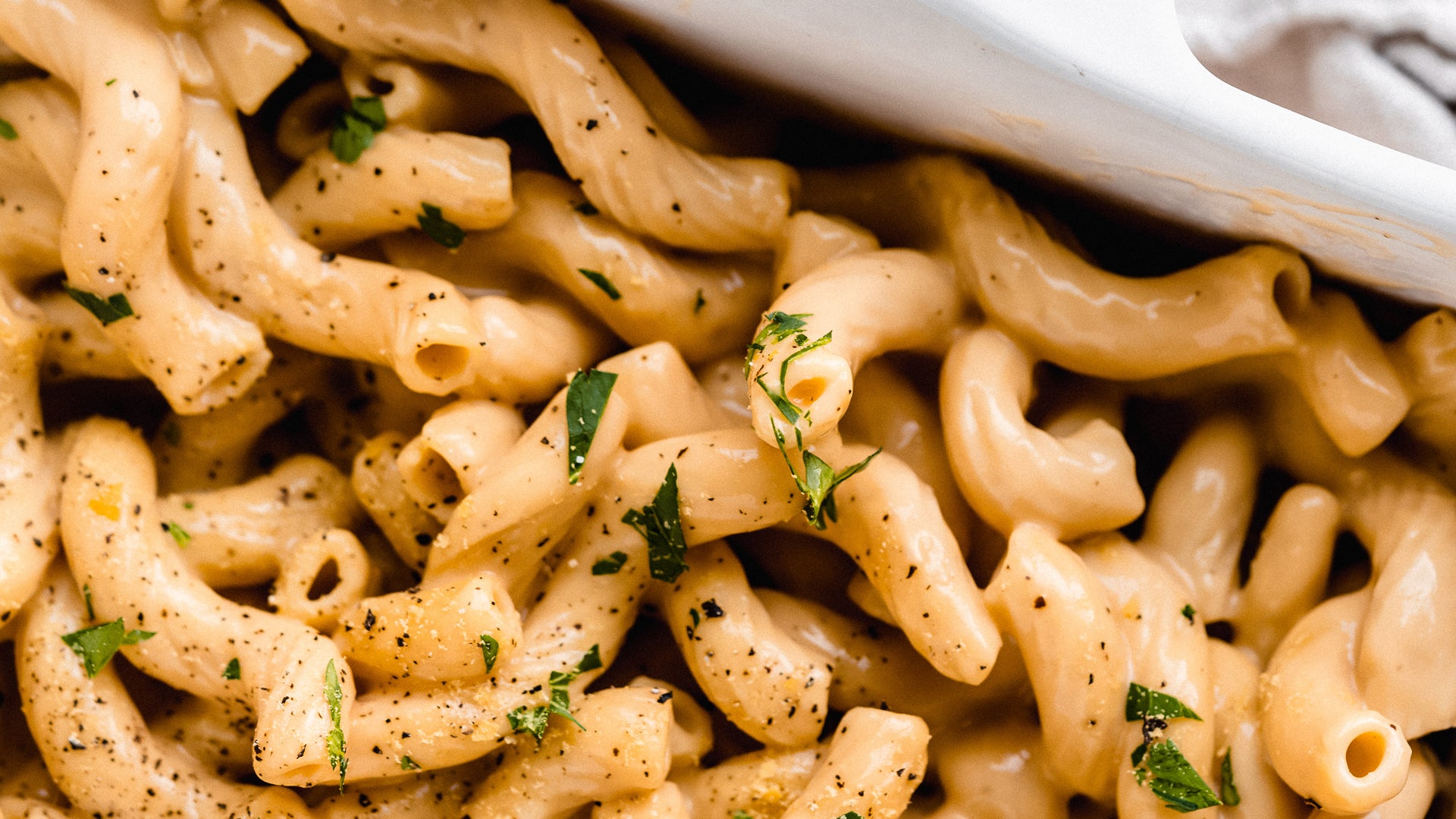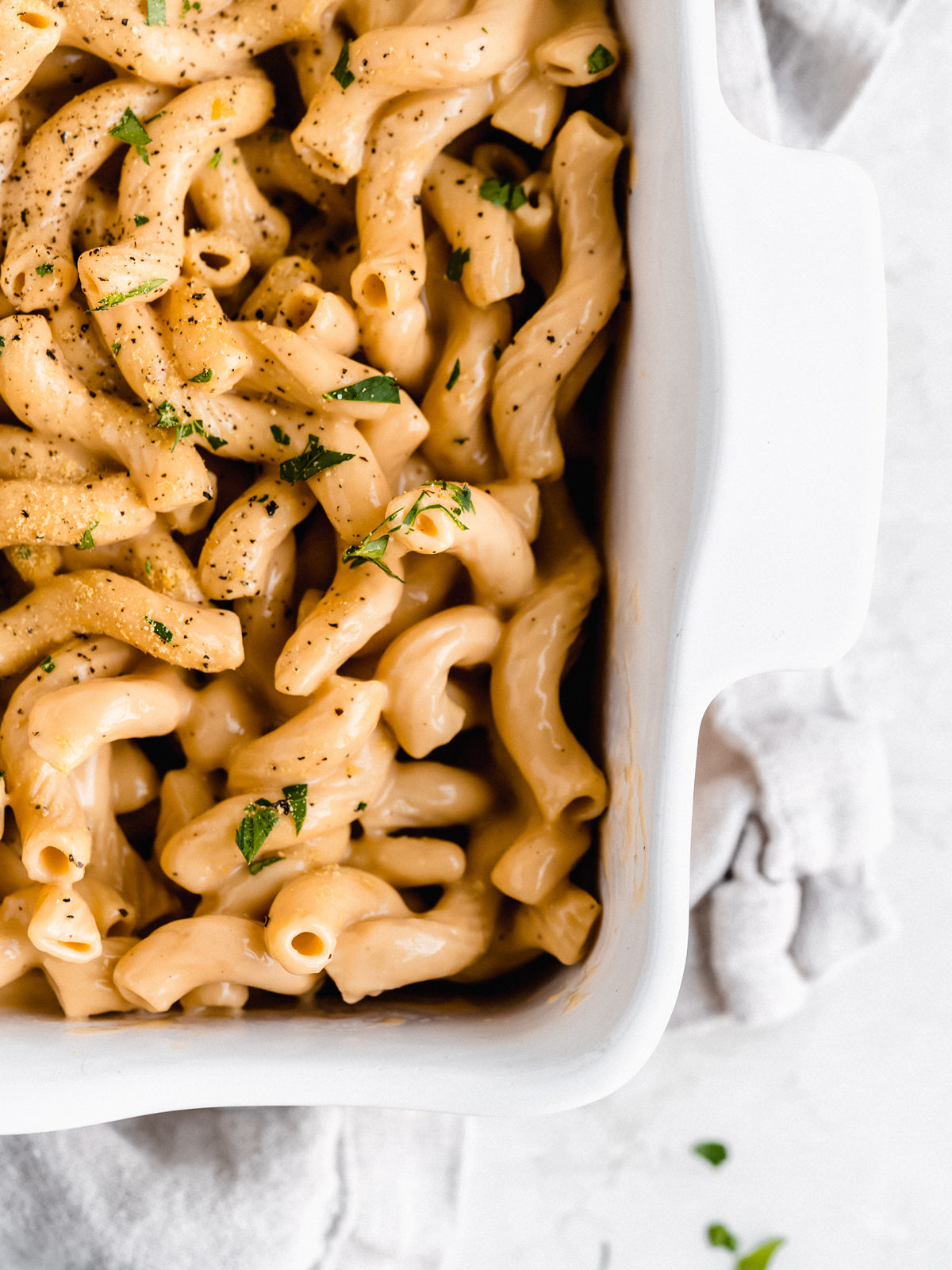 Looking for a classic mac and cheese recipe that's vegan friendly and dairy-free?
Try this simple recipe that uses all vegan and dairy-free ingredients including
unsweetened cashew milk
and shredded vegan mozzarella and cheddar cheese. You can even swap out regular pasta shells for small florets of cooked cauliflower to make keto-friendly mac and cheese!
Ingredients
• ½ cup Hearty Vegetable Stock
• 3 cups Pasta, uncooked
• 1 cup Vegan Shredded Mozzarella Cheese
• ½ cup Vegan Shredded Cheddar Cheese
• 1 Tbsp. Nutritional Yeast
• 1 Tsp. Granulated Garlic
• 1 Tsp. Granulated Onion
• 1 Tsp. Ground Mustard
• Salt + Pepper to taste
Servings:
6
Preparation
Cook pasta al dente, according to package instructions. Usually about 6-8 minutes in boiling salted water. Drain, cool and set aside.
Blend together cashew milk and vegetable stock and bring to a simmer. Slowly incorporate cheeses and whisk until blended together.
Remove from heat and add in the spices and nutritional yeast. Season with salt and pepper to taste.
Transfer pasta to a baking dish and fold in cheese sauce until completely coated.
Top with additional cheese shreds and pop under the broiler, watching until cheese has melted and browned.
To make this recipe Keto-friendly or if you're just trying to get some extra veggies in, try swapping the pasta for 5-6 cups cooked cauliflower cut into small florets.
Newest Recipes