How to Make Vegan Red Velvet Pancakes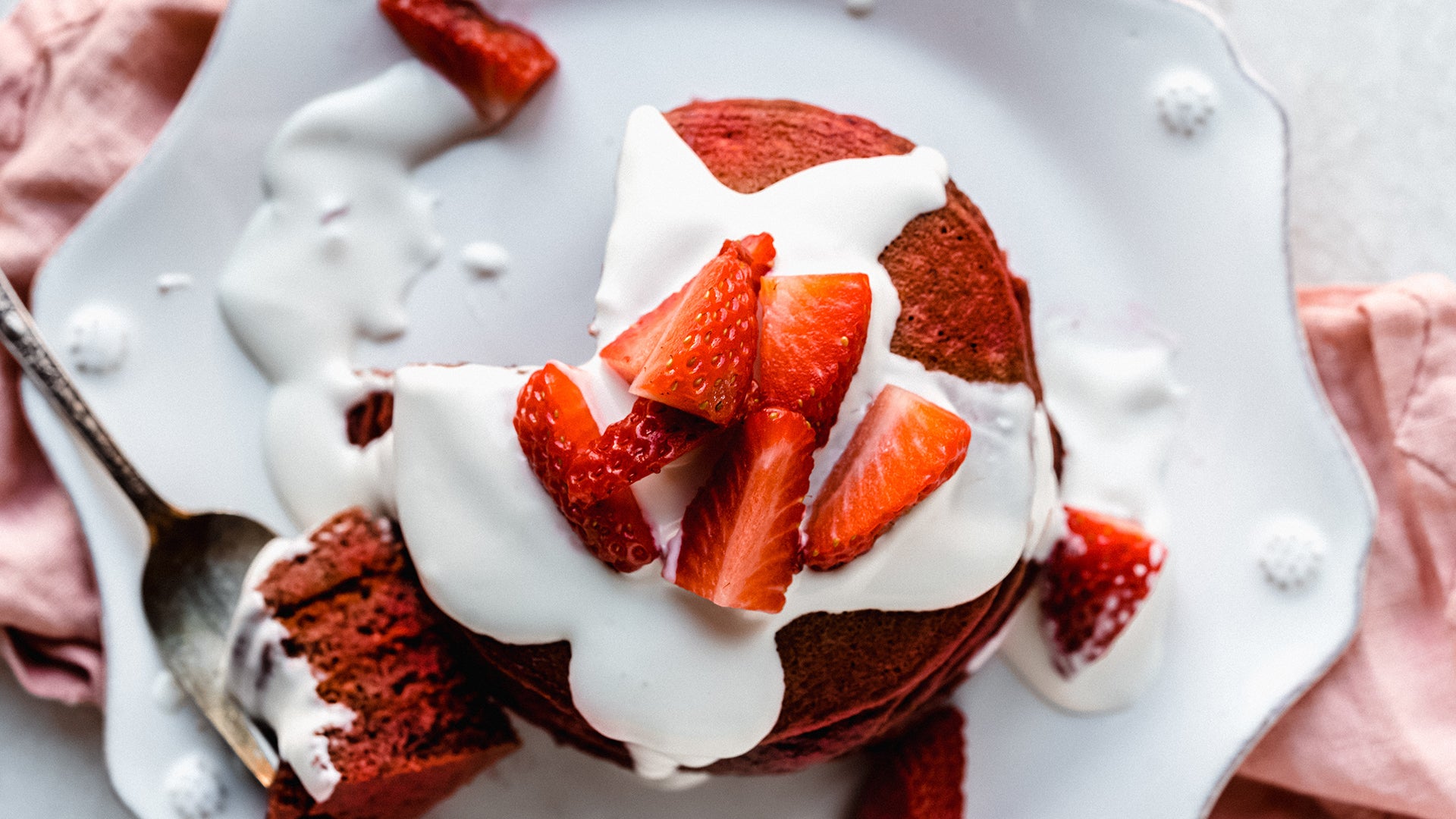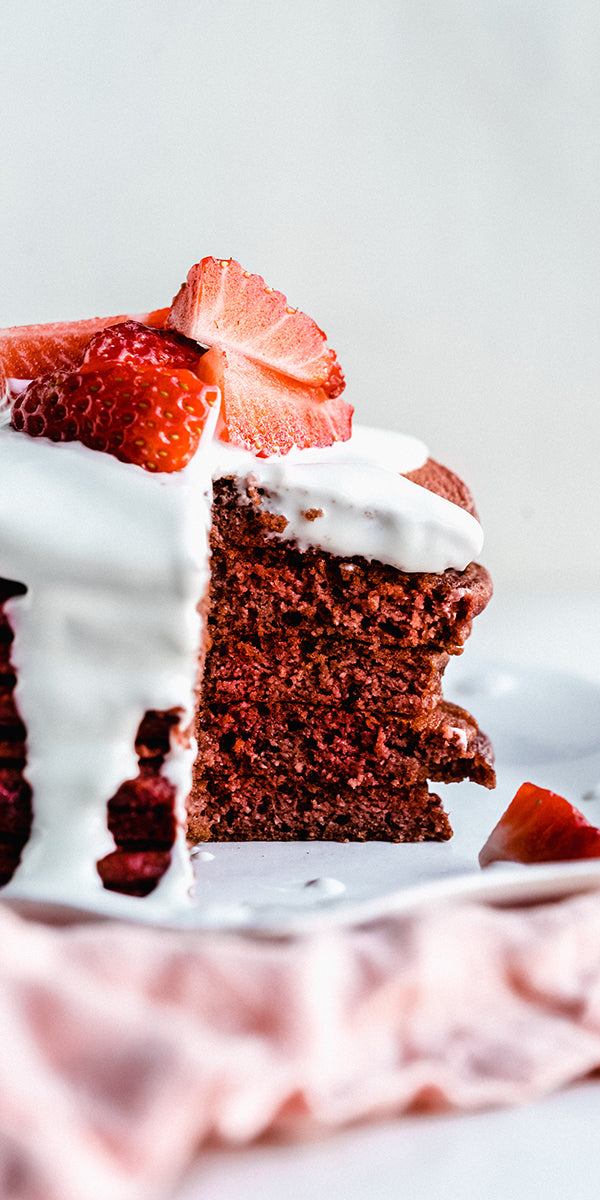 How to Make Dairy-Free Red Velvet Pancakes with Cashew Milk
Serves: 2-3
Having guests over for the holidays and need a recipe for pancakes? Impress them with these red velvet pancakes with cream cheese drizzle. You won't even have to worry about gluten or dairy allergies as this easy recipe for pancakes is gluten-free, dairy-free, AND vegan-friendly!
Ingredients:
Pancake Batter
• 1 cup almond flour
• 1 Tbsp cacao powder
• 1 tsp baking powder
• ¼ tsp sea salt
• 2 eggs or 2 flax eggs*
• 1/3 cup Elmhurst Unsweetened Cashew Milk
• 1 tsp vanilla
• 3 Tbsp coconut sugar
• ½ Tbsp Apple Cider Vinegar
• Plant based red food coloring
*To make a flax egg, combine 1 Tbsp Flaxseed Meal + 2.5 Tbsp Water then let sit for 5 minutes
Cream Cheese Drizzle
Instructions:
Whisk together the flours, baking powder, and sea salt in a bowl and set aside
In a separate bowl, mix the eggs, cashew milk, vanilla, coconut sugar, and apple cider vinegar
Fold the flour mixture into the bowl with the eggs and stir until combined; then add a couple drops of red for coloring
Pour a spoonful of the batter into a greased skillet over medium low heat; flip over after 2-3 mins once bubbles form on top and cook for another minute
Stir together the cream cheese, cashew milk, vanilla, and maple syrup in a small bowl and drizzle on top!
Newest Recipes