6 Best Elmhurst Summer Recipes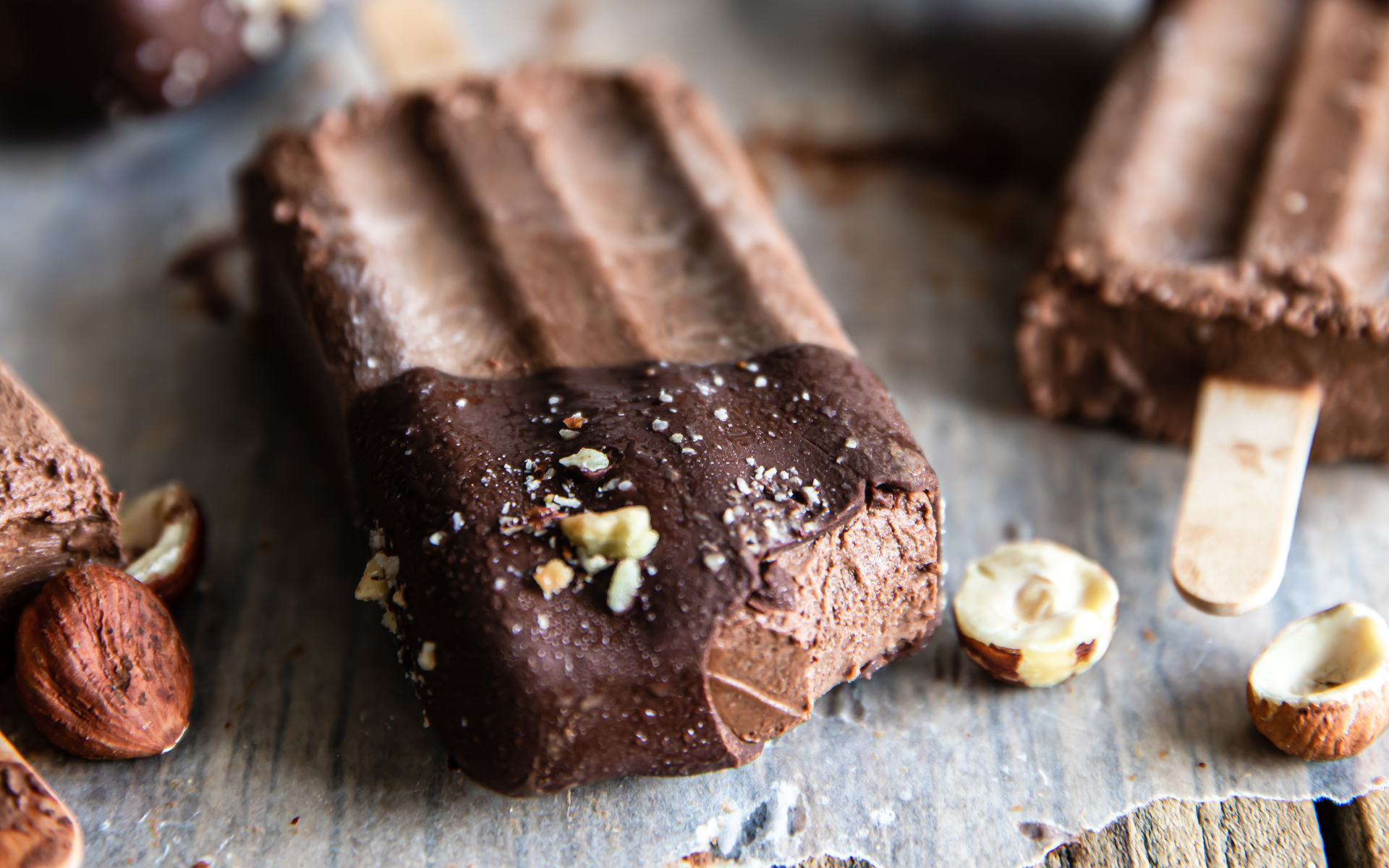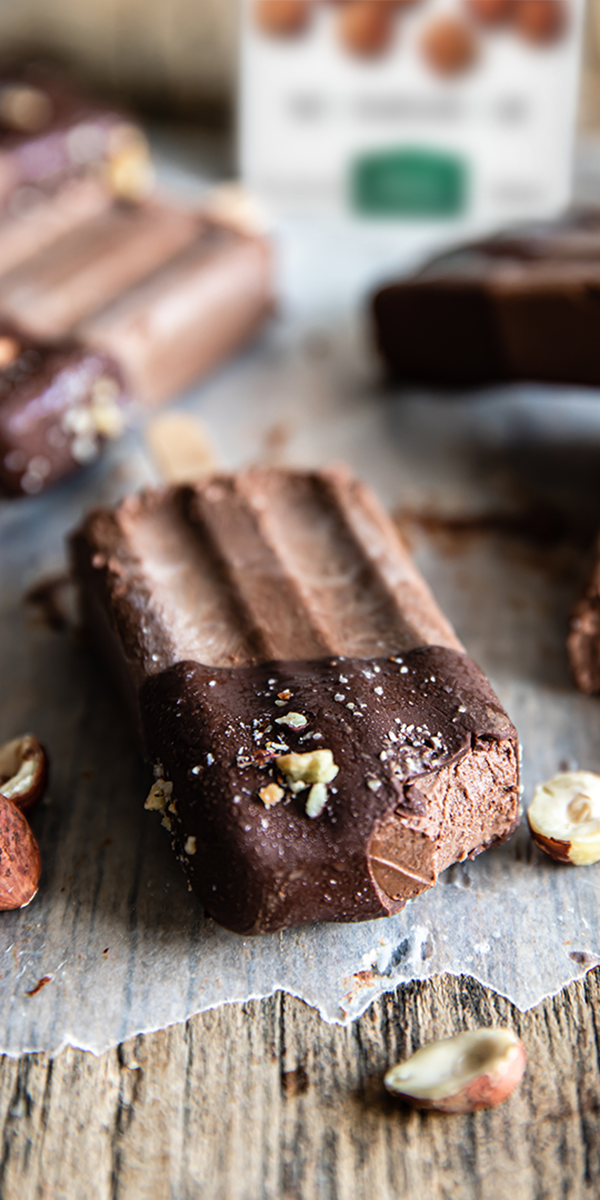 Summer is finally here!
With the chilly, rainy weather headed far into the distance of the rear-view mirror, it's time to have some fun and dig into our favorite recipes featuring all things refreshing to enjoy all summer long!
We've gathered up six of the best vegan spring & summer recipes here from our collection, all made with your favorite Elmhurst Plant Milks.
If you love sweet and creamy treats, trying these homemade fudgesicles will leave you feeling like you never want another box of store bought ones again. Especially since they're so easy to make.
For this dairy-free recipe you'll need just four ingredients, including our Unsweetened Hazelnut Milk. They only take 15 minutes to prep, then just pop them in the freezer for 3 – 4 hours and you're ready to devour.
These fudgesicles are a great for a guilt-free sweet treat on a warm day, a dessert, or for the kids to have fun dipping in chocolate and hazelnuts or any other tasty toppings.
Any extra hazelnut fudgesicles can be stored in your freezer for up to a month after making them, but if you're like us, you'll need to whip up another batch way before that!
What's better than dessert?
A dessert that you don't have to bake! And that's also vegan and gluten-free.
Our no-bake lavender lemon bars, made with Elmhurst Unsweetened Cashew Milk, are as good as it gets when it comes to vegan desserts. This recipe makes enough for 16 servings, so it's excellent for a warm-weather cookout, a spring or summer dinner for friends and family, or to make any occasion feel like a special one. Don't need 16 servings? You can half the recipe, freeze any extras, or just cut your bars a little bigger and treat yourself - we won't tell if you don't!
These bars only take 30 minutes to prep and are easy to make, but do need to set for at least 3-4 hours in the refrigerator so it's best to make these the night before. Or if you've got a day of cooking ahead, make these first so you have something to look forward to at the end of the day!
Whether you're looking to eat healthier or the warmer weather simply means your usual breakfast isn't as appealing, a smoothie is the ultimate refreshing, feel-good favorite. Especially when you make it yourself.
This recipe is as simple as throwing all the ingredients into a blender and mixing it up for an easy way to get in some fruit, veggies, and even whole grain thanks to our Unsweetened Oat Milk.
*Pro Tip: Especially with thicker smoothies, start loading your blender with some of your plant milk first. This will help get things blending easier without having to add too much liquid.
We like to make this smoothie on the thicker side so you can top & enjoy it with a spoon, but you can also add a little extra oat milk and drink it on the go!
Overnight oats are another summer breakfast staple - perfect for those hot days when you don't want something heavy, but know you need something that's going to keep you fueled up for wherever the day takes you.
This recipe is also great to prep a batch in advance, so you have something ready for breakfast on those last-minute days you have to head to the office or to make sure the kids eat some fruit! Just mix everything together and pop in the fridge overnight.
You can use any of your favorite Elmhurst Plant Milks in this recipe – but we think our Unsweetened Almond Milk is the perfect base and an easy way to get in some extra protein. You can also try using different fruits like peaches or blueberries to recreate any of your favorite pie or cobbler flavors!
One of the best things about the spring and summer months is all the amazing produce that's in season. With all that fresh goodness, you can easily make a different salad every day if you wanted to.
But we know what you're thinking.
Salad is great, but store-bought dressings, even those that are vegan recipes, are often full of nasty additives like gums, thickeners, and added sugar.
The solution? Make your own dressing – and get the maximum nutritional and flavor value by using Elmhurst Plant Milk to do it!
This creamy Vegan Caesar Dressing recipe uses our Unsweetened Cashew Milk, and is so tasty your family and friends are guaranteed to ask you for the recipe - and we won't mind if you want to tell them it's your own!
The perfect addition to any barbeque – why not use it to dress your salad and also try it as a dipping sauce for grilled vegetables, your favorite veggie burgers, tempeh, tofu and more?
We promise you won't be disappointed!
Tired of looking at the ingredient lists of dairy-free ice creams featuring dozens of words you can't even begin to try and pronounce? Us too - which is why we're such big fans of nice cream.
This mango nice cream, which you can easily make with our Unsweetened Cashew Milk, has just three ingredients, giving you a dessert or sweet treat option full of goodness and nutrition.
If you already have frozen mangos and bananas to use, you can make this dreamy recipe in just a few minutes. Grab your favorite toppings to elevate this tasty treat even further!
What's on your summer menu?
Whether you're looking for an easy breakfast for mornings when your alarm clock lets you down, something for the kids to enjoy, or a culinary delight to wow your friends and family members, these vegan summer recipes tick whatever boxes you need them to.
And these six recipes aren't your only options!
Check out all our recipes here, and remember to stock up on your favorite Elmhurst Plant Milks so you can flex your cooking skills any time making our vegan recipes or create your own and share them with us for a chance to be featured!