Easy Apple Pie Overnight Oats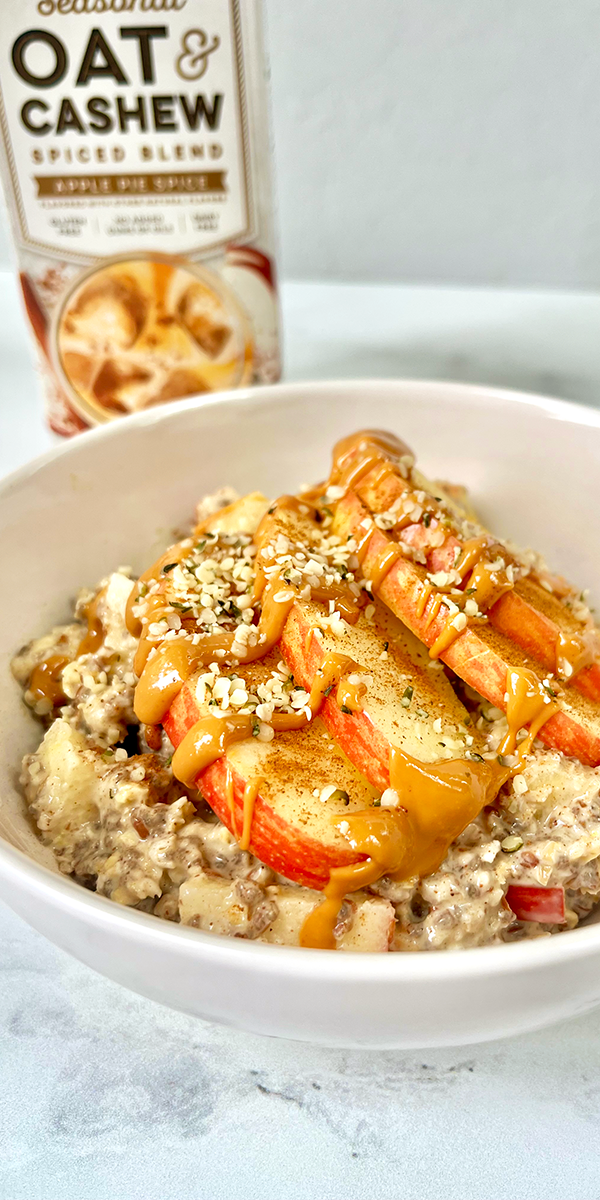 These easy Apple Pie Overnight Oats are sweet, creamy, cozy and dairy free – featuring our Limited Edition Apple Pie Spice Blend and fresh apples for the perfect fall bite. Prep this recipe in advance to save time - and have a tasty treat to look forward to in the morning.
Ingredients:
• ½ cup + 2 Tbsp Elmhurst Apple Pie Spice Blend
• ½ cup rolled oats
• 1 Tbsp chia seeds
• 1 Tbsp flax meal
• ½ tsp cinnamon
• ¾ cup diced apples
• Maple syrup, to taste
Toppings - Optional:
• ½ apple, sliced
• 1-2 Tbsp nut butter for drizzling
• ½ Tbsp hemp seeds
Directions:
In a jar or container, add the oats, chia seeds, flax meal, cinnamon, maple syrup, diced apples, and Apple Pie Spice Blend. Stir until fully combined.
Cover and refrigerate for at least 2 hours, or overnight. This will give your oat mixture time to soften and soak up all that apple pie flavor.
Add your toppings of choice when you are ready to eat & enjoy!
Serves 1
Storage Tip: This recipe is best enjoyed within 1-2 days to avoid the apples browning. If you're planning a larger batch (enough for 4-5 days), leave out the diced apples when you're prepping your oats and mix them in the day of.
Newest Recipes