How to Make Vegan Hazelnut Fudgesicles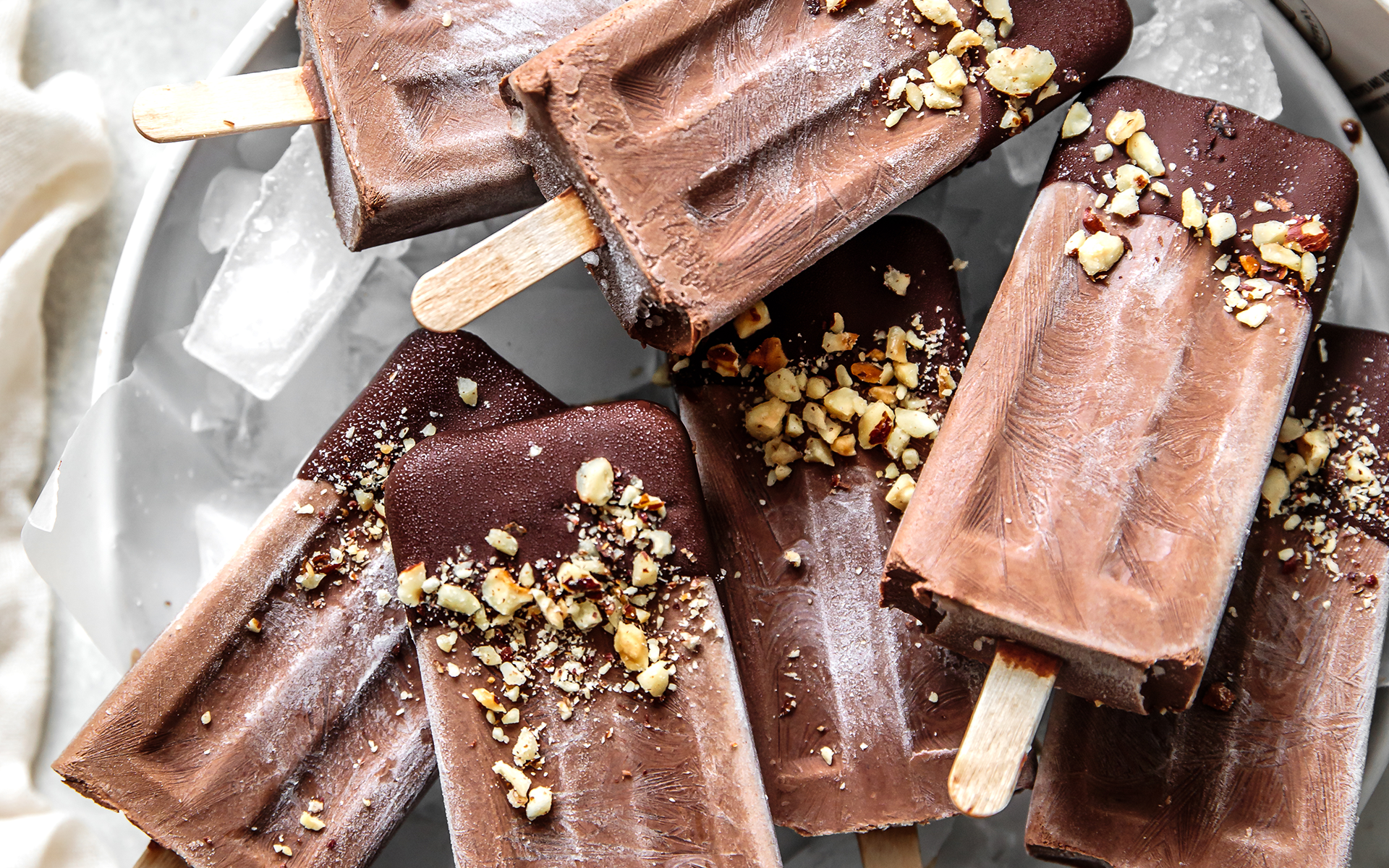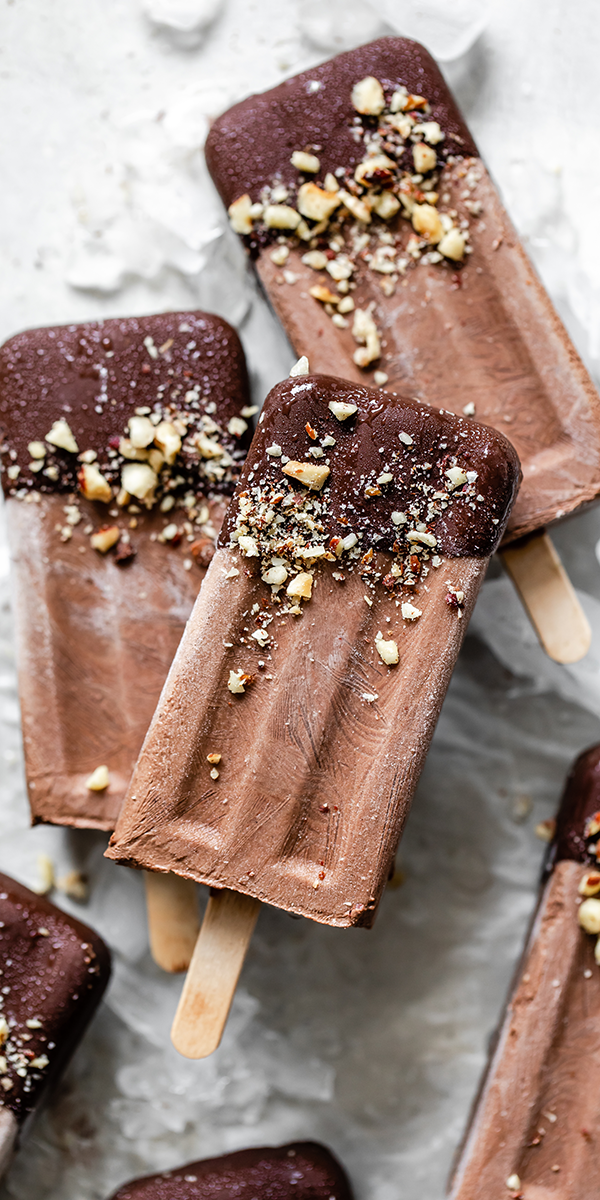 How to Make Vegan Fudgesicles with Hazelnut Milk
Hoping these dairy-free fudgesicles help make all your chocolate hazelnut dreams come true. Made with our Unsweetened Hazelnut Milk, these 4-ingredients fudge pops are easy to prep in advance so you can cool off with a sweet & creamy treat any time.
Ingredients
3 ½ cups Elmhurst Unsweetened Hazelnut Milk
8 oz Unsweetened or Semi-Sweet Chocolate Chips
⅓ cup Maple Syrup
2 tsp. Vanilla Extract
Optional: ⅓ cup Nut Butter of your choice
Chocolate Glaze (Optional):
3-4 oz Chocolate Chips (melted)
Crushed Hazelnuts
Instructions:
In a small saucepan heat hazelnut milk and maple syrup over medium heat.
Add chocolate and vanilla and stir until melted and fully incorporated into the milk.
Transfer into a measuring cup/bowl and set aside to cool.
Evenly pour hazelnut chocolate mixture into 10 popsicle molds. Add wooden sticks and set in the freezer for about 3-4 hours.
(Optional) Dip dairy free fudgesicles in melted chocolate and coat with crushed hazelnuts.
Store in an airtight container or popsicle wrappers in the freezer for up to one month.
Prep time: 5 min
Cook time: 10 min
Additional time: 3-4 hours
Newest Recipes