Best Vegan Holiday Recipes Made with Plant Milk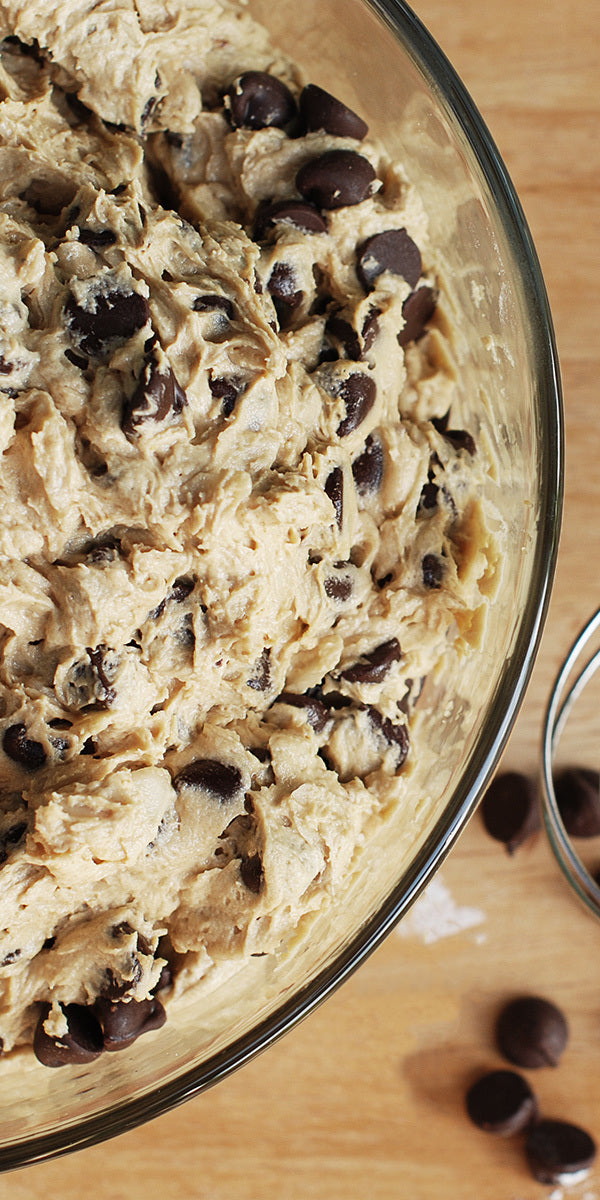 The holidays are here!
Whether you're figuring out what treats to bring to the party or adding the finishing touches to your own menu – we've got you covered, fam. Here are 5 of our go-to holiday recipes you can create using your favorite Elmhurst Plant-Based Nut Milks
First up, we have a new plant-based spin on a classic cookie favorite - and one we're sure will be a hit with the entire family!
Nothing says the holidays like sweet treats that look like they're straight out of a winter wonderland. And that's exactly the vibe you'll get when you enjoy these delicious Vegan Chocolate Crinkle Cookies.
We like using our Unsweetened Walnut Milk for this recipe, but you can swap it out for any of our Plant-Based Milks. Sometimes we even love making these with our rich and creamy OatNog– a delicious blend of oats, cashews and cozy spices.
This recipe is simple to make, and you might even already have all the ingredients in your cupboard! Try it out and have a fresh batch ready in 30 minutes or less!
We love a Pumpkin Spice Latte as much as anyone, but moving from fall into the winter is always a little easier with decadent chocolate-peppermint drinks to look forward to.
Our vote is for this Vegan Peppermint Mocha that takes just minutes to whip up!
There's a lot to love about this dairy-free recipe, but the best thing is that you get to use your favorite Elmhurst Barista Edition or Creamer. If you like your mocha a little less sweet, you can even make it with our barista-approved Unsweetened Cashew.
Feeling extra indulgent? Why not treat yourself then and try it with our OatNog!
 You really can't go wrong with these Vegan Chocolate Chip Cookies.
This is one of our favorite Christmas recipes because it's completely customizable – you can tweak the recipe to create your perfect chocolate chip cookie. We mention lots of our Plant-Based Nut Milks in the recipe– but even one we don't, Unsweetened Cashew, works brilliantly too.
Pro tip: try dunking these in a cold glass of Plant Milk, frothed-up Creamer, or a cozy cup of OatNog.
OatNog is the foundation of our incredible – if we may say so ourselves – OatNog French Toast. This sweet treat is the ultimate cozy-season breakfast. Because it's baked, you can prep your pan the night before and toss it in the oven for an easy start to your morning.
Full transparency, though. We would totally eat this as a dessert if someone put it on our plate during a holiday party– it's that good!
Searching for the perfect cozy-season cocktail? Look no further, fam!
This plant-based twist on the holiday favorite is made with OatNog. Our blend of dreamy oat milk, buttery cashews and warm spices is even better than eggnog. Spike it with the good stuff you've got a crowd-pleasing hit on your hands- just be sure to make a big pitcher.
If you want to get crafty or enjoy this recipe year round, try mixing your favorite spices into a blend of our Cashew Milks. You can even use our Chai Spice Oat Creamer if you like yours extra spicy!
Looking For More Inspiration?
We've brought together 14 of our best dairy-free recipes in a new Ebook! Whether making festive breakfasts, dinners, desserts, or drinks, we've got you covered for every occasion.
Get the E-book: 14 Recipes For The Ultimate Plant-Based Holiday Season