How to Make a Vegan Peppermint Mocha with Plant-Based Milk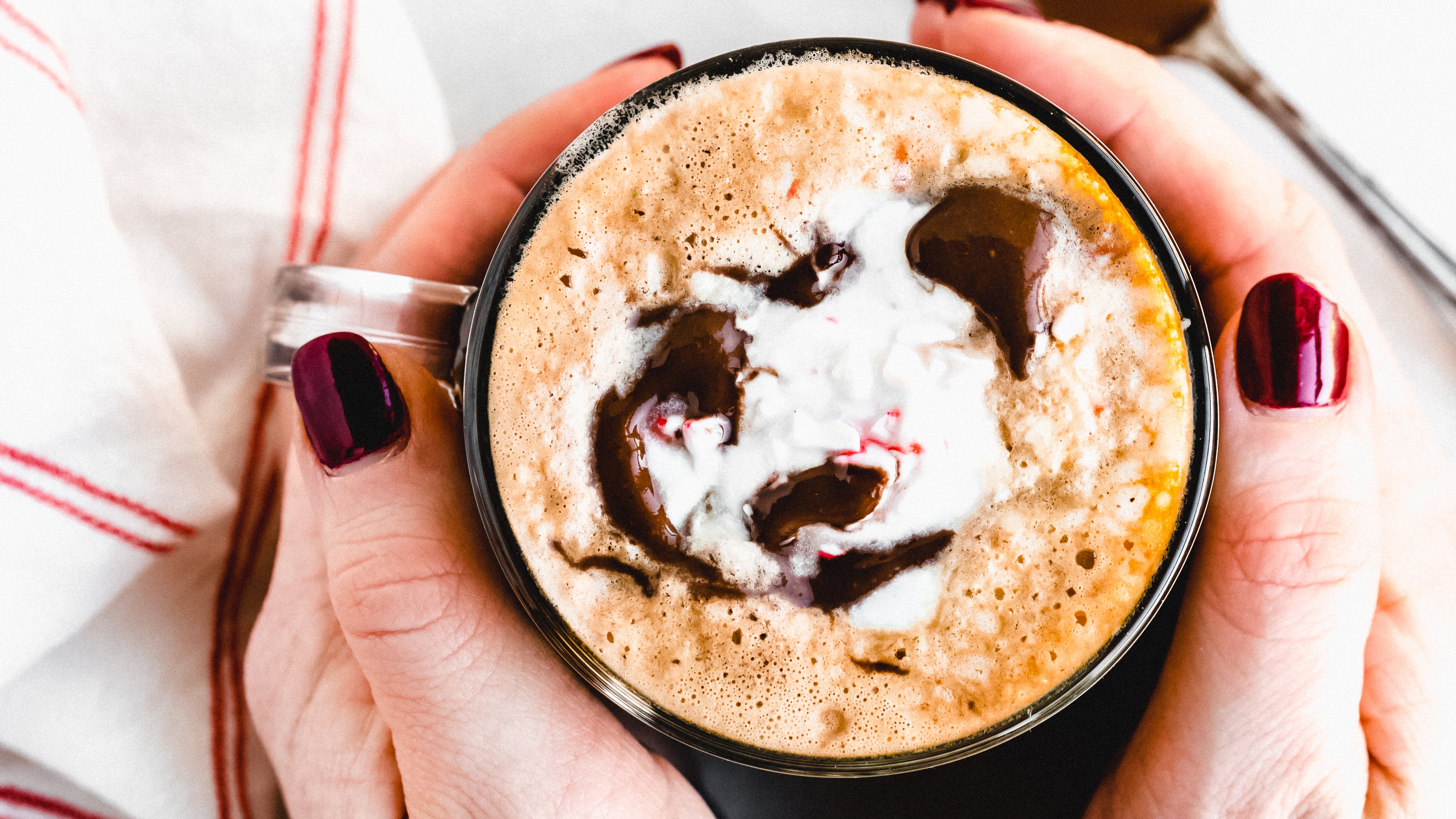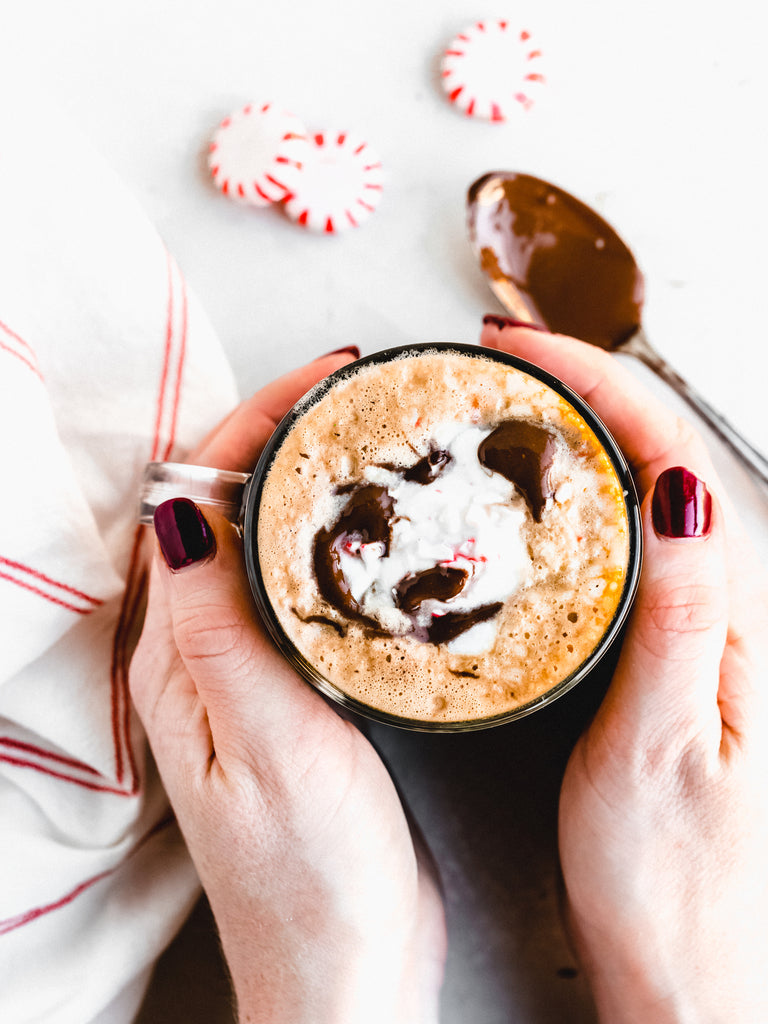 Ingredients:
• 1 cup Coffee, brewed strong
• ¾ cup Elmhurst Barista Edition of choice
• 3 Tbsp Vegan Chocolate Sauce
• 3 drops Peppermint Extract
• ½ - 1 tsp Maple Syrup, optional
Optional Toppings
– Whipped Coconut Cream, Chocolate Chips, Crushed Peppermints
Instructions:
Brew coffee and prep the chocolate sauce. Set aside.
Fill a large mug ¾ of the way with coffee. Add chocolate sauce and peppermint. Stir.
Steam or heat the plant-based milk on the stove. If desired, froth with a hand or automatic frother. If you don't have either, you can also froth it in your blender or (carefully) shake it up in a sealed jar.
Combine the coffee mixture with the milk and give it a final stir.
Top with frothed Elmhurst nut milk (and any other toppings you may desire) and enjoy!
Servings:
2
Newest Recipes