How to Make Vegan Chocolate Crinkle Cookies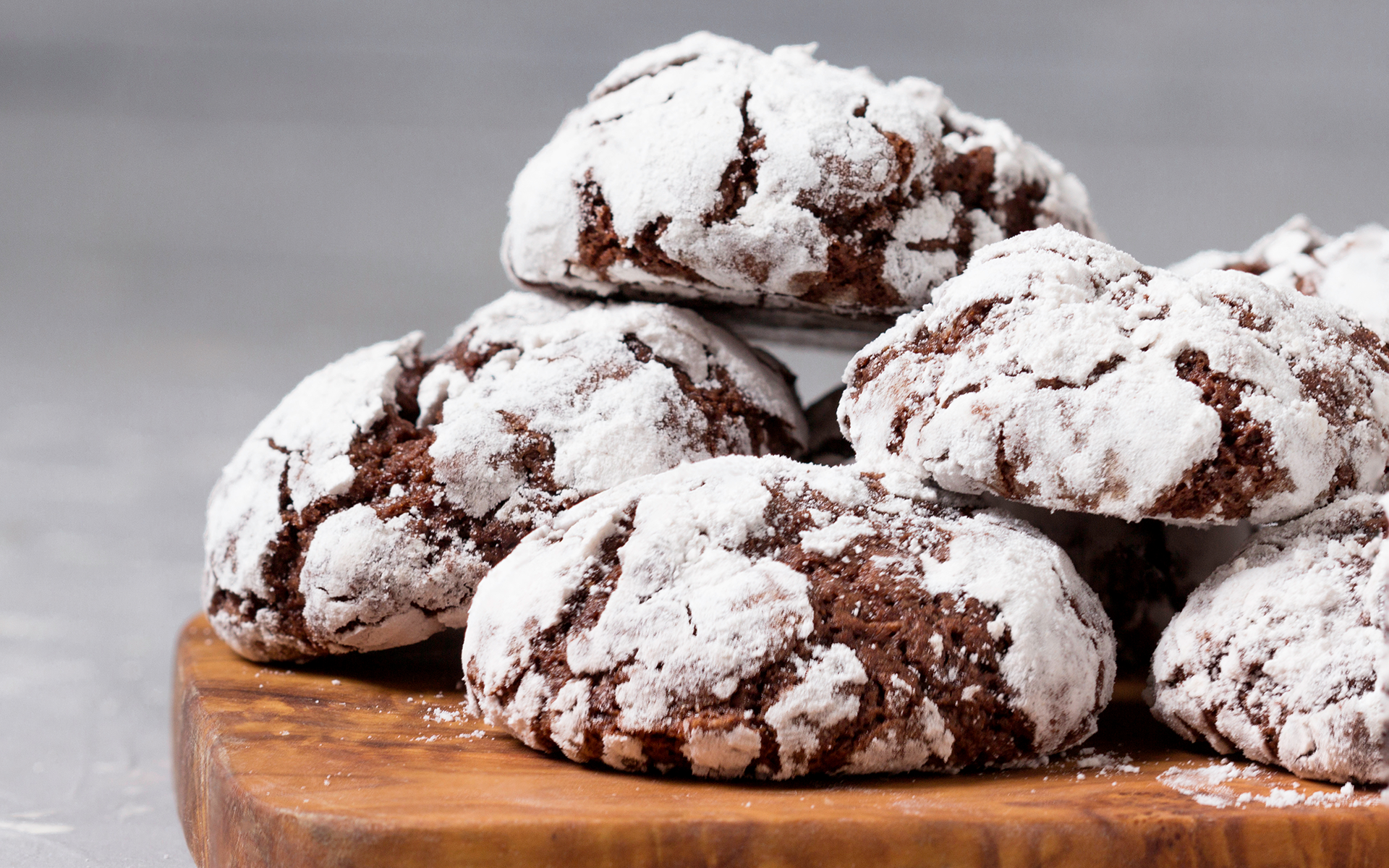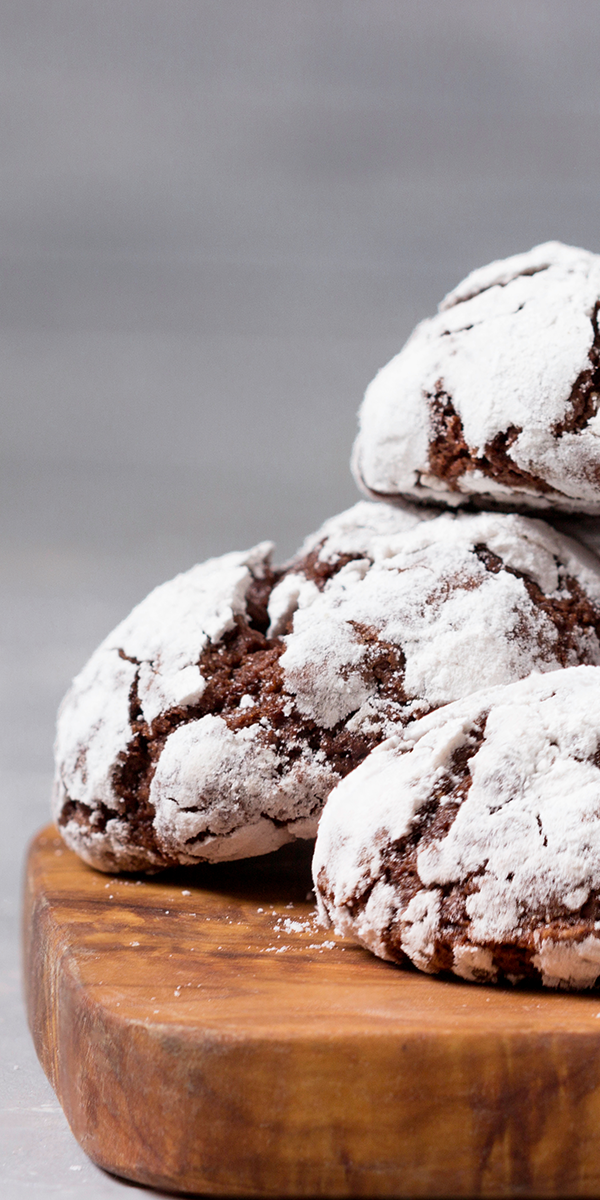 The holidays are coming, which means it's cookie season!
Whether you're baking up sweet treats for your family to enjoy at home, need something to share at the office or school Christmas party, or are using your cooking skills to create homemade gifts for everyone this year, you can have lots of fun when it comes to making cookies!
And of course, to help make sure your cookies come out just right - we've got you covered with the best plant milks for baking!
This vegan recipe was made for the holidays!
If you're looking to get in the festive spirit, this is the recipe for you!
These Vegan Chocolate Crinkle Cookies are like snowflakes - no two are quite alike. With that iconic crisp and crinkled outside, and a soft fudge-like chocolatey center, it's hard not to love this holiday cookie classic.
What plant milk should I use?
For this recipe we're using our Unsweetened Walnut Milk. But remember, a recipe is just a guide, so feel free to switch things up!
Any of our other Plant-Based Milks will work great in this vegan recipe - try our Unsweetened Hazelnut Milk for an extra decadent flavor combo, or our Unsweetened Oat Milk for a creamy nut-free alternative!
Since this recipe has some extra added sweetness of its own, you'll want to make sure to opt for an unsweetened plant milk so you get great nutritional balance as well as fantastic flavor.
What cocoa powder should I use?
For the same reasons we recommend using unsweetened nut milk or oat milk, we suggest sticking to unsweetened cocoa powder for this recipe for the perfect balance.
After that, what you choose is up to you!
The darker the cocoa powder (aka the higher the cacao percentage), the more striking the contrast you'll get with your crinkles and the deeper the flavor. But we know not everyone loves darker chocolate, so choose your cocoa powder depending on who you're baking for.
Or if you're making a big batch for you and your friends, get a few different varieties and find your favorites!
Ready to get started?
Vegan Chocolate Crinkle Cookies
Ingredients:
1 cup Sugar or Coconut Sugar
1/3 cup Coconut Oil, melted
1 Tbsp Ground Flax Seeds
1/3 cup Elmhurst Unsweetened Walnut Milk or swap in any of our Unsweetened Plant Milks you'd prefer an alternative
2 tsp Vanilla Extract
1 1/4 cups All Purpose Flour
1/2 cup Unsweetened Cocoa Powder
1 tsp Baking Powder
Powdered Sugar for coating
Directions:
Preheat the oven to 350F and line a baking sheet with parchment paper
In a bowl, combine sugar, coconut oil, vanilla & walnut milk. Add flax, stirring until smooth.
Sift in the flour, cocoa powder, and baking powder and stir until you have a soft dough.
Add powdered sugar to a small bowl. Shape dough into balls (about 1 Tbsp each) and roll each in the powdered sugar, coating thoroughly
Place the balls(do not press down!) onto your baking sheet about 2 inches apart so they have room to spread.
Bake for 10-12 minutes until just set. The center will still be soft but will firm up.
Cool for 10 minutes before transferring to a cooling rack. Store any extra cookies in an airtight container for up to 7 days. Enjoy!
Makes: 24 cookies
Prep Time: 10 min
Bake Time: 10-12 min



Newest Recipes