6 Ways to Upgrade Your Morning Routine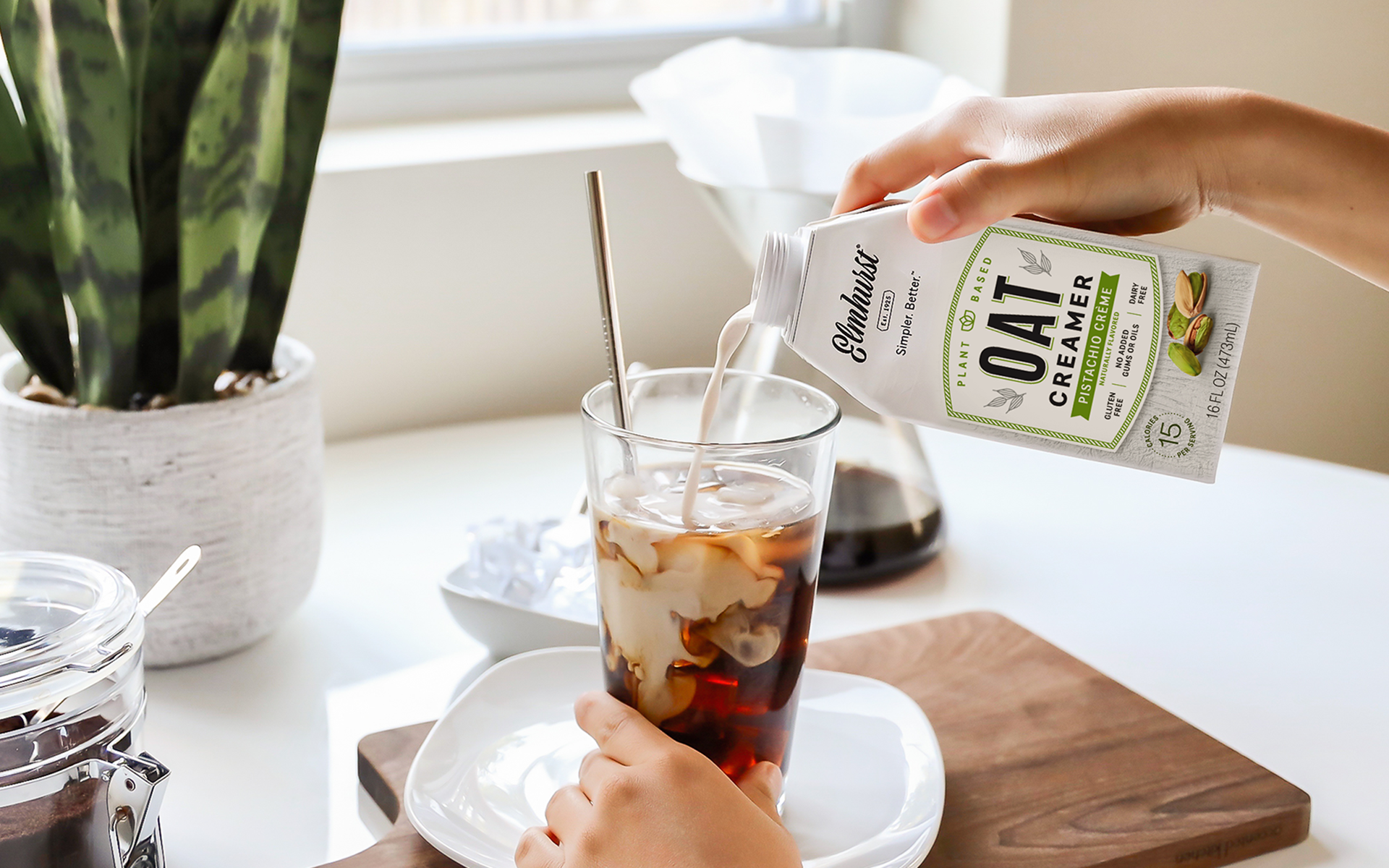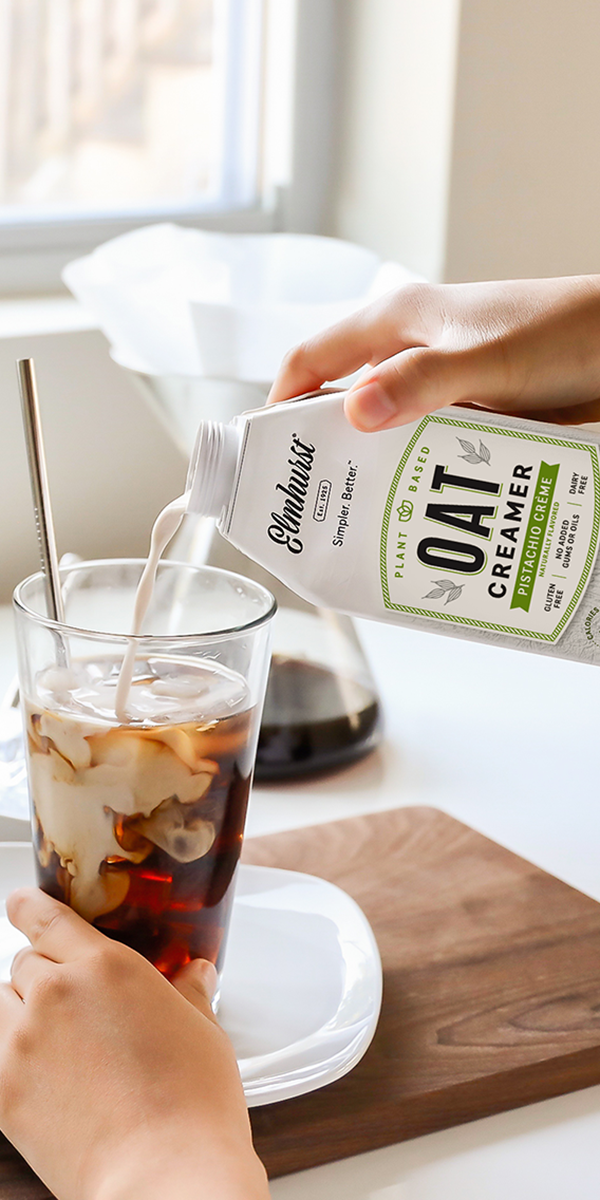 Whether you describe yourself as a morning person or a night owl, it's easy to get into the habit of skipping breakfast on busy mornings. So we've got some pro-tips on how to make the most important meal of the day simple, easy and hassle-free! Try out these 6 amazing ideas to upgrade your morning routine.
1. Make your café favorites at home
A hectic morning can have a ripple-effect on your entire day, especially if it starts with you missing out on your morning coffee!
But with one of our healthy coffee creamers, your  favorite coffeehouse flavors are just a pour away. The best part? There's just 1g sugar and 15 calories or less per serving, and they're a  fraction of the cost you'd pay for your latte at a coffee shop.
Our Caramel Macchiato and French Vanilla Creamers are excellent additions to hot or iced coffee, giving you rich and indulgent flavors with no hidden or unnecessary ingredients.
Not sure which one to try first? Treat yourself to our Oat Milk Coffee Creamer Variety Pack to get one of each flavor! They're all pantry-friendly until opened so you can take your time trying them all. And they're even a great addition to many of our favorite recipes.
2. Take your smoothies to go
For mornings when you simply don't have time to sit down for breakfast and want to avoid picking up a high-sugar snack bar, this smoothie recipe is just perfect to take on the go. We love it with Almond Milk, but you can use your Elmhurst Plant Milk of choice!
To save even more time, why not:
Prep your fruit by chopping it up the night before and throwing it in the freezer.

Take all prep out of the equation by buying some high-quality frozen fruit from the store.

Or make a batch in advance and freeze it in an ice cube tray. Then when you're ready just pop the cubes into your blender, add an extra splash of plant milk, blend and enjoy!
3. Prep this vegan baked oatmeal
Our Vegan Baked Oatmeal Recipe is another tasty morning treat guaranteed to get your day off to the perfect start.
You can prep it the night before and throw it in the oven while you're getting ready in the morning, or bake it ahead of time and reheat as needed. (We also love it chilled!) For an extra boost of protein, we like to use our Unsweetened Almond Milk for this one, but you can sub in any of our unsweetened plant milks instead!
As with all great recipes, there's plenty of room in here for you to swap out the nuts, seeds, and fruit you use, making it something you can easily customize with whatever you have on hand! Some of our favorites to sub in are diced apples, peaches– or for an extra special treat– cherries and a ⅓ cup of dairy-free dark chocolate chips!
4. Upgrade to coffee ice cubes
If you love iced coffee, you face two challenges, especially during the summer months.
Your coffee quickly ends up room-temperature pretty quickly

The hotter the weather and more ice you add to keep it cool, the quicker you're left with a watered-down cup of coffee.
The solution? Make a small batch of your favorite coffee ahead of time and freeze to make coffee ice cubes. In the morning just pop them in your cup with your fresh brew and top off with a splash of your favorite Barista Edition plant milk or Oat Creamer. As they melt, you get even more coffee and an extra kick of caffeine! 
5. Chia pudding - the breakfast that makes itself
Looking  for a breakfast that finishes making itself while you hit snooze? And that gives you a caffeine boost without the crash? Then this Matcha Chia Pudding recipe is for you.
Made with our Unsweetened Hazelnut Milk for extra vitamin E and antioxidants, this breakfast also delivers healthy fats, fiber, and protein to keep you feeling full and focused all morning long.
Chia pudding is one of our favorite make-ahead breakfasts, because all you have to do is mix it up, pop it in the fridge and you've got a delicious breakfast to wake up to in the morning.
Not a matcha lover? Check out this recipe for a dreamy raspberry chia pudding instead.
6. Set your intentions for the day
We know it seems like there's never enough time in the morning, but we promise taking a minute to jot down or say your goals for the day out loud, even if it's just one, can really help shape your whole day and start things off right. 
Maybe it's even during that time you saved making your coffee at home with your new go-to creamer or prepping your breakfast the night before!
Get everything you need to upgrade your morning routine here at Elmhurst!
Whether you want to craft the perfect smoothie, get into the breakfast prep game, or make your coffee shop favorites at home, here at Elmhurst,  we've got everything you need to upgrade your morning routine.
Check out our full range of Plant Milks as well as our Healthy Coffee Creamers and Barista Editions, and don't forget to scroll through all our recipes to find even more ideas for making the first few hours of your day memorable and rewarding for all the right reasons!