How to Make Vegan Walnut Vinaigrette Dressing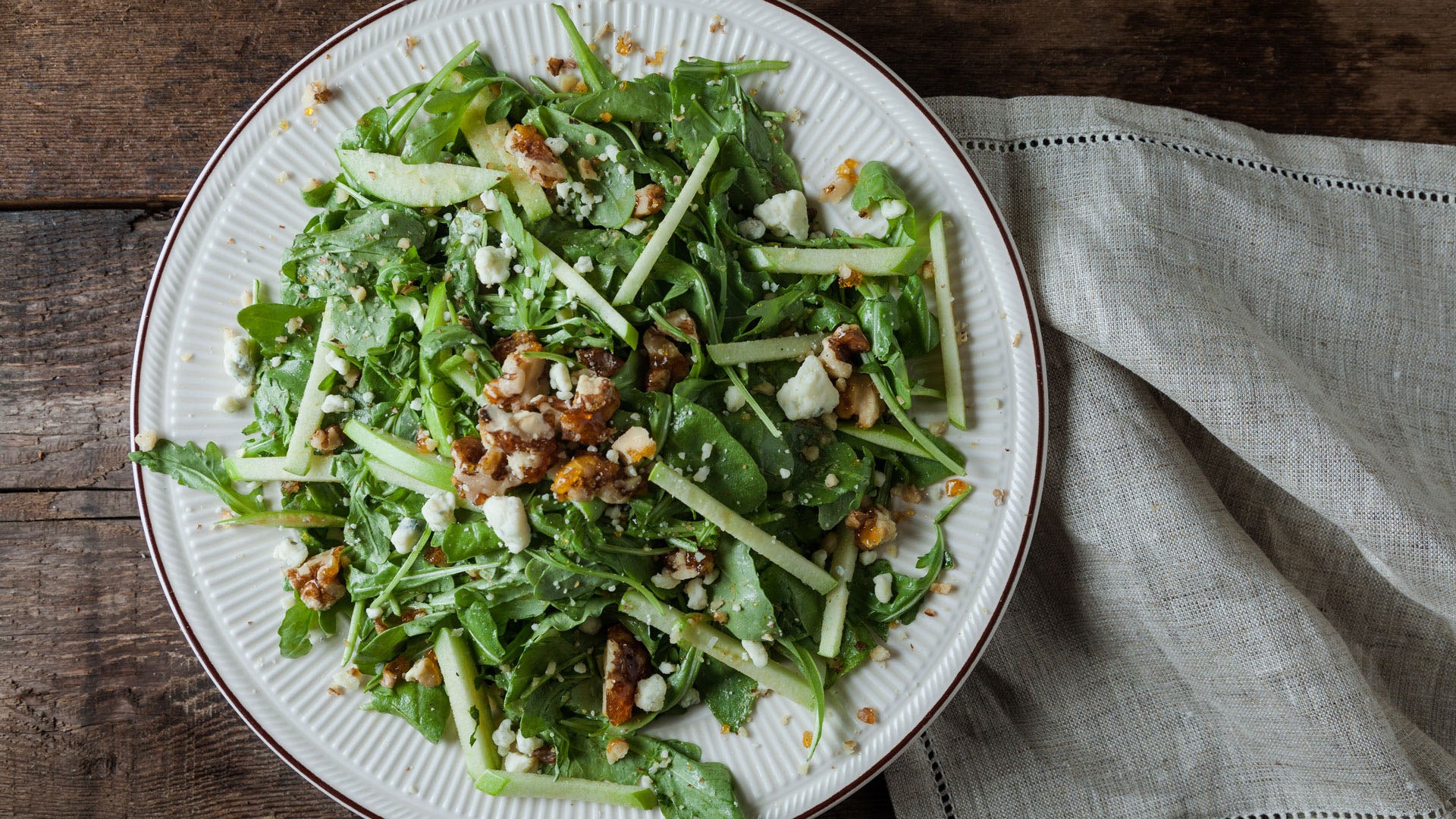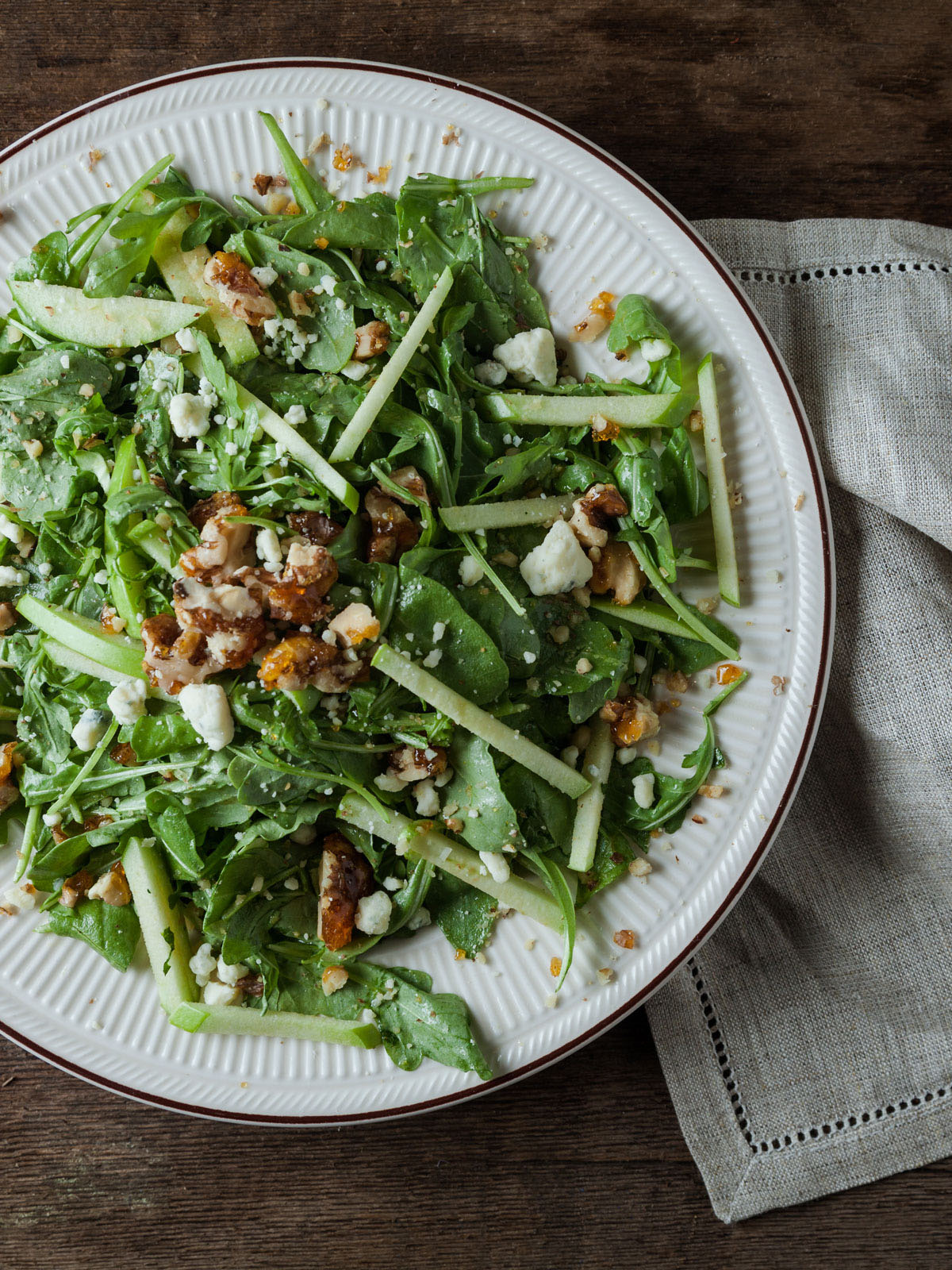 Have you been dreaming of an easy, homemade salad dressing that uses nothing but wholesome ingredients? Then our Vegan Walnut Vinaigrette is going to hit the spot. With a blast of taste and health benefits to boot, you'll be coming back to this recipe time and again. Making your own dairy free salad dressing doesn't take a lot of time or special techniques. This recipe only has 3 simple steps and takes just 5 minutes or less to complete. There are many benefits to using vinaigrette dressing. Not only is it easy to make as a homemade salad dressing, but it's versatile and simple to pack with nutrients, too.
Is salad dressing bad for you?
Whether you've been consuming only plant-based foods for years or are just beginning a new vegan lifestyle, it can be tough to find vegan salad dressings. It can be even more difficult to find variations without dairy or gluten. When you shop at the store, you're likely to run into these unwanted ingredients. You can also encounter even more undesired fillers like gums and highly processed oils, not to mention loads of added sugar, salt, and preservatives. The only way to be 100% sure you're getting a healthy salad dressing is to make yours from home with wholesome ingredients.
How to make a vinaigrette salad dressing at home
What is vinaigrette? This classic salad dressing has been gracing dinner tables around the world for centuries, and it consists of just a few simple ingredients. The two basic components are oil and an acidic component, like vinegar or lemon. Salt, pepper, and wine are also common additions that people like to add to this dressing. For example, sherry vinegar, a common ingredient in vinaigrette, is a combination of sherry wine and vinegar.
Why sherry vinegar for this recipe? Hailing from southwestern Spain, it adds a deep and complex flavor and pairs well with many dishes. What's more, even the most affordable sherry vinegar will still taste great which isn't always the case for other varieties. Its cousins, balsamic or red wine vinegar are other popular acidic components in vinaigrettes can be substituted in a pinch and derive from different types of grapes, such as Trebbiano and Lambrusco grapes.
When you add walnuts to this mix, you can add more nutritional value and a smoother finish to your vinaigrette. And in the recipe below, you'll see that walnut-based ingredients are the stars of the show. There are two main reasons for this choice. First, walnut has a wonderful, buttery-smooth flavor. Walnuts are also loaded with omega-3 and omega-6 fatty acids — the good fats that promote heart health and immunity. Other benefits of walnuts include having the highest amount of antioxidants of all nuts, its anti-inflammatory properties, brain health support, and its links to potentially reduced cancer risk and type 2 diabetes management. Walnut is also an easy flavor to integrate into nearly everything, from salads, dessert toppings, to beverages. In this case, its flavor pairs perfectly with vinaigrette dressing.
You'll also see in the recipe below that we chose unsweetened walnut milk. This ingredient has both a great flavor and the amazing nutritional benefits of walnuts due to its use of more walnuts per serving than other competitors. In fact, our Unsweetened Milked Walnuts™ has over 1,400 mg of Omega-3 per glass. There are no surprise ingredients in this product—it's just made of walnuts and water. There are no added emulsifiers or gums to create an unnatural texture. Just reap the natural goodness of this wholesome plant milk. And, of course, it is dairy-free and vegan so you can use it in your cooking with confidence.
Getting the most out of your vinaigrette
After you make your delicious salad dressing, storing it properly will retain the best of its flavor and longevity. The typical homemade vinaigrette lasts 1 to 2 weeks in the refrigerator. Keep it in a dedicated container with a lid that allows you to shake it before use. You'll need to shake homemade vinaigrette because the ingredients separate when the dressing is left to settle. This is a natural process that happens since oil and liquids don't naturally join together. Store-bought vinaigrettes that don't separate easily are likely to be filled with emulsifiers and other fillers that prevent the process.
This Vegan Walnut Vinaigrette goes well with many different types of salads. It especially pairs well with leafy, green salads with a bit of crunch and sweetness involved. Looking for an idea? Try a spring mix with chopped apples, dried cranberries, that is topped with toasted pecans. You can also top such a salad with some dairy-free cheese or cauliflower croutons for some added texture! Use it as a dip for a quick veggie snack tray or try it out as a marinade. If it tastes good with vinaigrette, then why not give it a try?
Ingredients
• 1 cup Walnut Oil
• ¼ cup Sherry Vinegar
• ¼ cup Maple Syrup
• ¼ cup Walnuts, chopped
• ½ Tbsp Dijon Mustard
• ½ tsp Garlic Powder
• Salt + Pepper to taste
Yields:
3 ¼ Cups
Preparation
Add the walnut milk, sherry vinegar, maple syrup, Dijon mustard, garlic powder, salt, and pepper into a blender and blend until well combined.
With the blender running, slowly add the walnut oil as the blender brings together the oils and vinegar.
Fold in the walnuts and enjoy! This recipe makes enough to use for the rest of the week, so pop it in the fridge to keep any extras fresh.
Taste the Glory and Share It
Try this great recipe and tag us on social @elmhurst1925 or with #ElmhurstRecipes on Instagram for a chance to be featured on our page. Need some wholesome ingredients to get started? Check out our walnut milk and other products at our convenient online shop and grab some today.
Newest Recipes