Vegan Sweet Potato Protein Brownies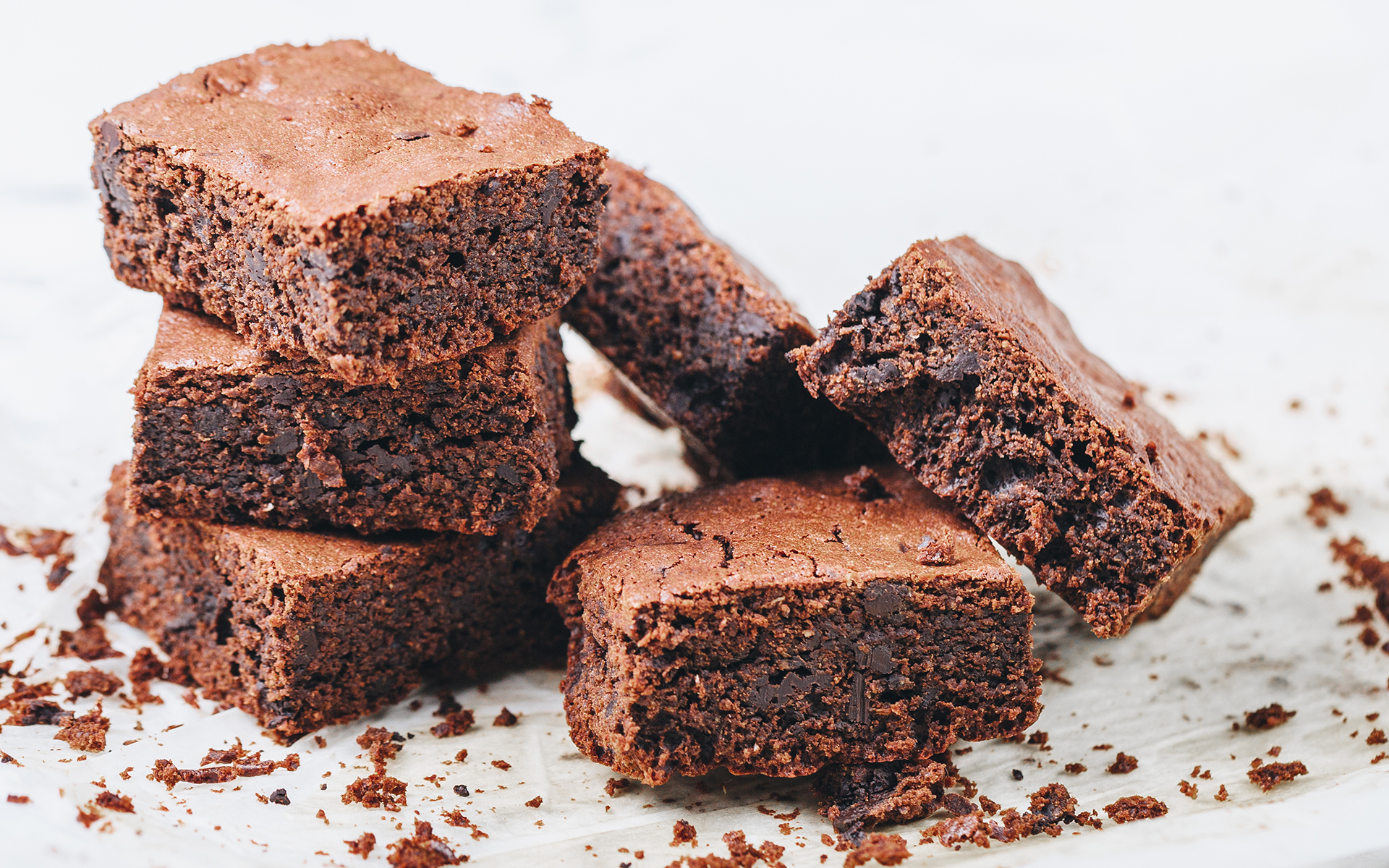 These brownies deliver a 1-2 punch of flavor and nutrition for a tasty post-workout or anytime treat. We know what you're thinking – do they taste like sweet potatoes? Nope, the flavor here is 100% brownie goodness, but they're packed with protein, fiber, antioxidants and vitamins to help you refuel. Pair with a glass of plant milk and enjoy!
Ingredients:
• 2 cups Cooked & Mashed Sweet Potato, (about 2 medium sweet potatoes)
• ⅓ cup Vegan Chocolate Protein Powder
• ½ cup Flour or Oat Flour
• ¼ cup Unsweetened Cocoa or Cacao Powder
• 2 Flax Eggs (2 tbsp Ground Flax, ¼ cup+1 tbsp almond milk or water)
• ⅓ cup Natural Peanut Butter or Almond Butter
• 3 tbsp Maple Syrup
• 1 tsp Baking Powder
Optional – ⅓ cup Dairy-Free Chocolate Chips
Directions:
Cook your sweet potatoes in the microwave or oven. Microwave: Rinse & prick the skin of your potatoes with a fork, then microwave for 5-6 minutes on high, flipping halfway through. Oven: Bake whole at 400F for about 1 hour.
Preheat your oven to 350F and grease or line an 8x8-inch baking pan.
Peel the sweet potatoes and mash in a large bowl or food processor until smooth. Add the almond milk and fold in your remaining ingredients. Mix until well combined - the batter will be thick.
Spread batter into your prepared baking pan and bake for 35-40 minutes, or until a toothpick comes out almost clean from the center.
Let the brownies cool completely in the pan before slicing so they fully firm up. If cut too soon, they may break apart.
Makes 9
Newest Recipes