How to Make a Vegan Salted Caramel Latte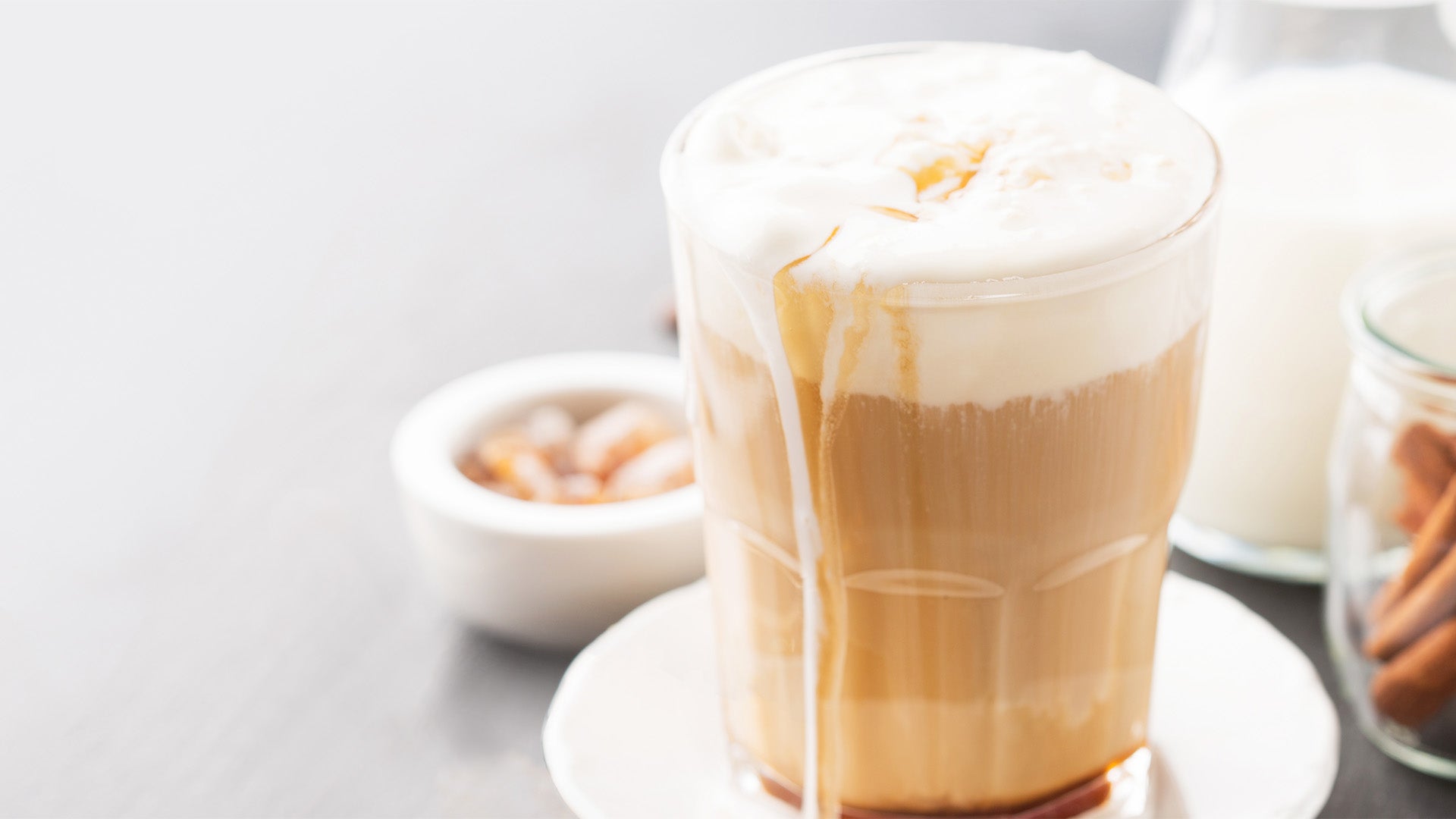 How to Make Dairy-Free Salted Caramel Latte with Pistachio Nut Milk Creamer
How amazing does a Salted Caramel Latte sound? Good thing we have the perfect recipe so you can make a dairy-free one from scratch in just 3 easy steps. Just combine your favorite coffee with this super simple homemade vegan caramel and our Pistachio Barista Edition - then get ready to enjoy!
Ingredients
1 Tbsp Cashew or Almond Butter
1 Tbsp Maple Syrup
1 tsp Vanilla Extract or Paste
¼ tsp Sea Salt, more to taste
1/3 cup freshly brewed Coffee
Instructions:
In a small bowl, combine almond or cashew butter, maple syrup, vanilla, and sea salt to make your salted caramel
While your coffee is brewing, heat the Pistachio Barista Edition in a saucepan to a simmer.
Once warmed, transfer the pistachio milk, salted caramel, and coffee to a heat-safe blender until smooth and frothy! Don't have one? You can also use a hand frother or whisk vigorously
Enjoy!
*Prefer an iced latte? ❄️ No problem. While the coffee is still warm, mix in the salted caramel. Add your mixture & chilled pistachio milk to your blender or use a hand frother until smooth and frothy. Pour over ice and sip away! 
Newest Recipes