Roasted Fall Vegetables With Creamy Tahini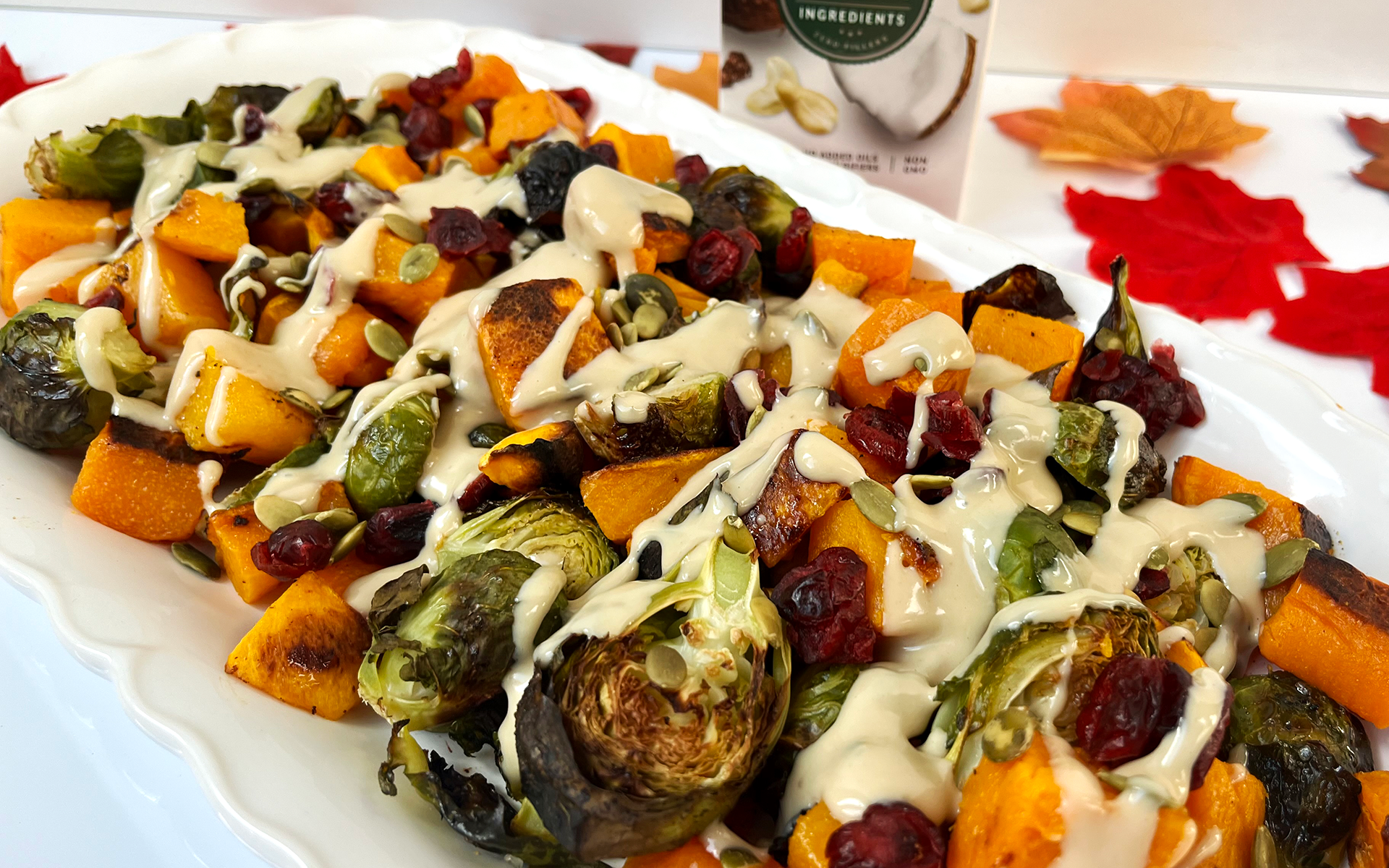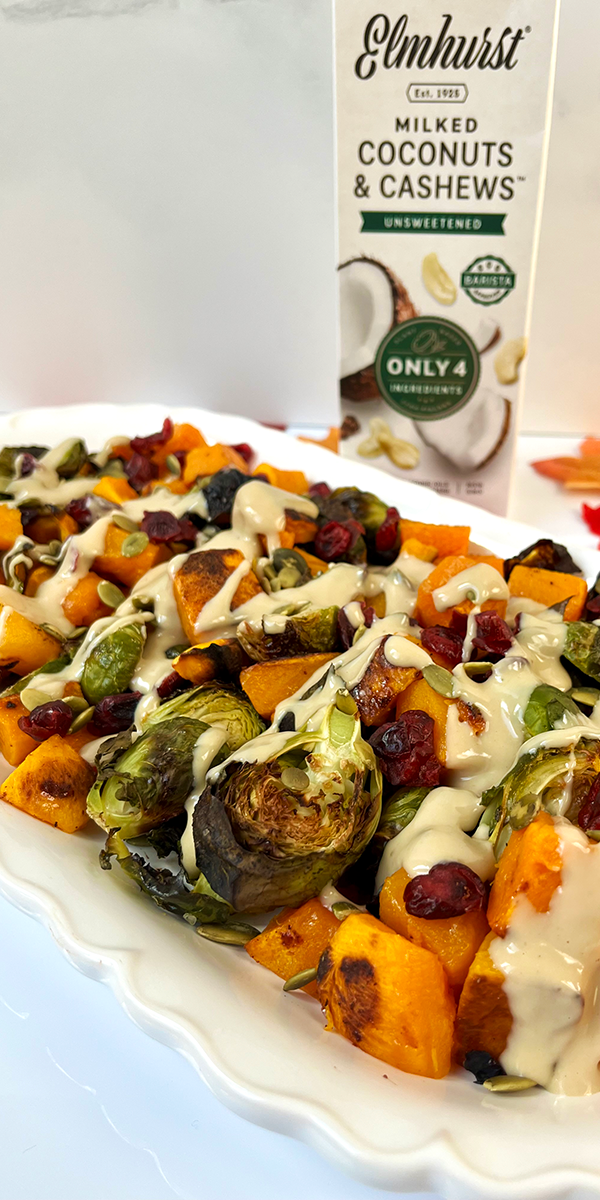 Warm, roasted fall veggies drizzled with a tahini dressing – this recipe is a quick and easy way to take your meal to the next level. Made with our Unsweetened Coconut Cashew Milk, the sauce is a little sweet and zesty, adding an extra layer of creamy flavor to perfectly complement all that toasty goodness.
Ingredients:
Roasted Vegetables -
• 1lb Brussels Sprouts, cut in half
• 1lb butternut squash, cubed
• Avocado oil, or oil of choice
• Garlic powder, to taste
• Salt, to taste
• ¼ cup dried cranberries
• ¼ cup pumpkin seeds
Creamy Tahini Sauce -
Directions:
Preheat the oven to 450F and line a baking sheet with parchment paper.
Chop the veggies and spread out on the baking sheet.
Drizzle lightly with oil, then season with garlic powder and salt to taste.
Bake for 35-40 minutes or until squash is fork tender.
While the veggies are roasting, prepare the creamy tahini by adding all the ingredients to a bowl and then mixing until smooth
Add the veggies to a serving dish and top with dried cranberries, pumpkin seeds, then drizzle with the creamy tahini.
Serve and enjoy!
Store any leftovers in an airtight container in the fridge for up to 1 week.
Serves 2-4
Newest Recipes