How to Keep Your Kids Busy During Quarantine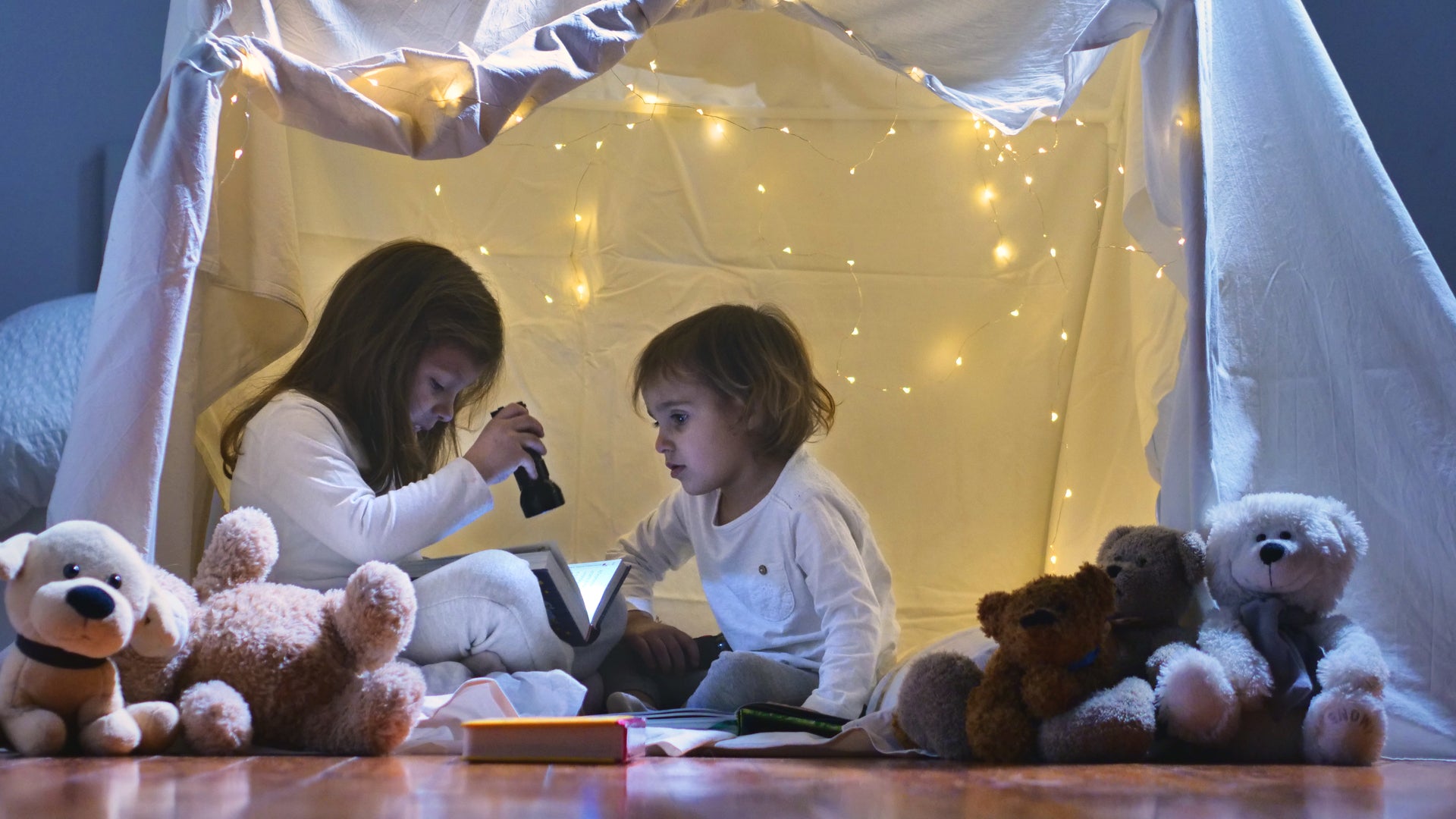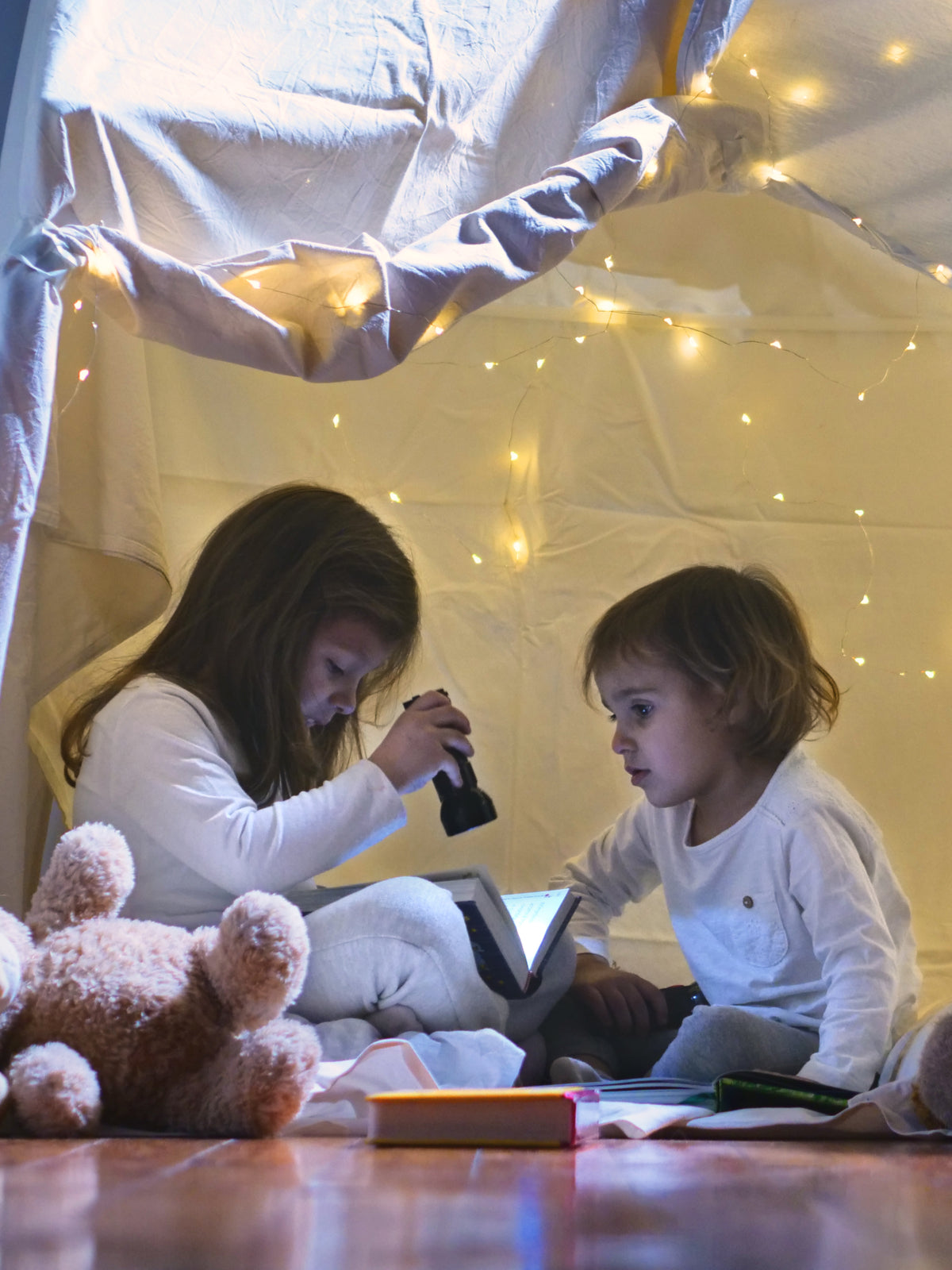 Get some much-needed "me time" while keeping your kids entertained.
With the world learning to embrace and enjoy a new normal, people are spending more time indoors. Many are adapting to an at-home work environment, complete with virtual meetings. Students of all ages are also learning to study, submit assignments and take exams from the comfort of home. But even with online classes keeping the kids busy for a portion of the day, it's still a challenge to provide the same opportunities for play and exploration during quarantine.

Thankfully, we're still permitted to roam around in the great outdoors, which is ideal for kids with pent up energy. However, what about those daytime hours, when you need to get work done? What can you do to transform the basement into a jungle, or the kitchen into a science laboratory? For any parent or guardian with time to pass and children to entertain, look no further than our comprehensive list of boredom-busters for children of all ages.
Build a fort
Your kids will embrace this project, especially if you can contribute some of your own time to the setup process. Plenty of fort-worthy materials lie about the house, just waiting to be turned into walls, ceilings or doorways. King size sheets provide ample coverage for the roof, large throw blankets double as interior walls, decorative pillows anchor everything in place to prevent a cave-in. Dig through the junk drawers for the flashlights, grab a stack of comic books, adventure novels, printable coloring sheets, and (of course) snacks, and watch as curious little ones disappear into the indoor world you helped to build. Or, for those master builders, hand them the blankets themselves and watch as they turn their boredom into a creative manipulation of basement furniture. 
Recycle some cardboard
Do you have any random cardboard boxes lying around? It doesn't matter the size; boxes provide an empty canvas on which little brains can explode in creativity. Lay out crayons, markers, paints, glitter glue, etc., and watch a shoebox become a dollhouse, a gift box become a helmet and a refrigerator box become a portal to another world. The activity of simply designing the box can keep your kids occupied for a substantial amount of time but then relish in the added bonus of them wanting to play with their own creation as soon as it's finished. That's at least an extra twenty to thirty minutes of additional "quiet" time for Mom or Dad.
Color!
The World Wide Web contains tons of content for kids -- from color-by-number activity sheets, to coloring pages of their favorite cartoon characters, to word searches and connect-the-dots puzzles. Consider printing these pages in bulk, and keeping them stashed in an organized folder to whip out before crisis strikes. Maybe Monday is color by number day, Tuesday is cartoon character day, and so on. This frames each new day differently, and the only prep work required is five minutes of internet research and a working printer.

Crayola offers a phenomenal variety of coloring pages that you can easily print and share, from Disney characters to wild animals to holiday-themed designs.
Build a puzzle
Puzzles are a commonly forgotten method of productively killing time. They will draw kids and adults into working together to assemble the image scattered across the mosaic of pieces. So long as the puzzle appropriately matches a child's skill level, you'll be amazed by how long their attention is held. And, if not, perhaps consider setting a timer. Tell them they have to persevere for fifteen minutes -- most kids will likely not want to stop, determined as they are to find that "one piece!" Or, make it a (friendly) competition to see who can place the most pieces!
Organize a scavenger hunt
Scavenger hunts can be done indoors, outdoors, or both! Kids can be kept busy with a scavenger hunt for long periods of time, and the great news is, you don't even have to come up with them! A quick internet search will reveal plenty of scavenger hunt ideas for kids: some will encourage older kids to find answers to riddles, while others for young kids and toddlers might prompt simple outdoor exploration, scavenging for leaves, pebbles, and flowers. Or, create one entirely your own for a hunt customized to the nooks and crannies of your own home.

Here's a fantastic collection of original scavenger hunts to keep the kids entertained all day!
Bake cookies
Cookies provide easy entertainment and a delicious snack, all in one. With a little parental guidance, you can even transform this baking session into a homeschooling math and science lesson. Help them understand the different units of measurement, and why the right amount of salt or baking soda in a recipe will make the perfect end result. Our vegan chocolate chip cookies recipe, complete with a little Elmhurst Unsweetened Milked Almonds, offers a perfect alternative to a traditional favorite.

Kids love exploring and sharing their findings -- sometimes all they need is the first spark of an idea to get their brains turning!
Give your kids time to imagine
It's natural to want to spare kids from boredom, ushering them from one activity to the next. However, it's important to remember that children are wildly creative -- if you let them! If constantly entertained, children can lose their ability to entertain themselves, but if they're forced to feel the twinge of boredom, never fear: they'll get creative by taking your suggestion of a blanket fort and transforming it into a pirate ship; they'll create their own scavenger hunts for each other; they'll start drawing their own pictures to color. And before you know it, they're pulling you into the fun!