Introducing Vanilla Lavender Botanical Blend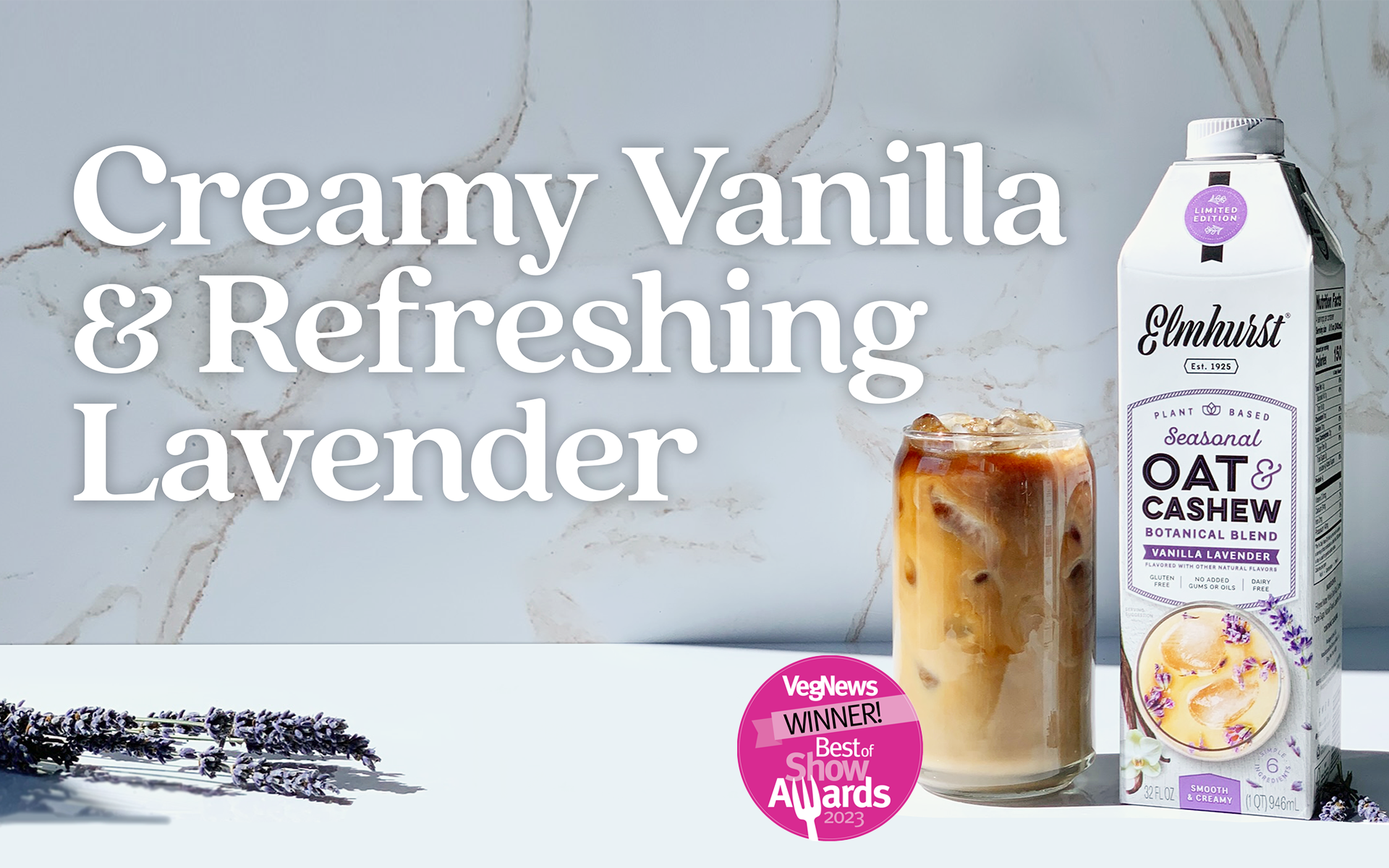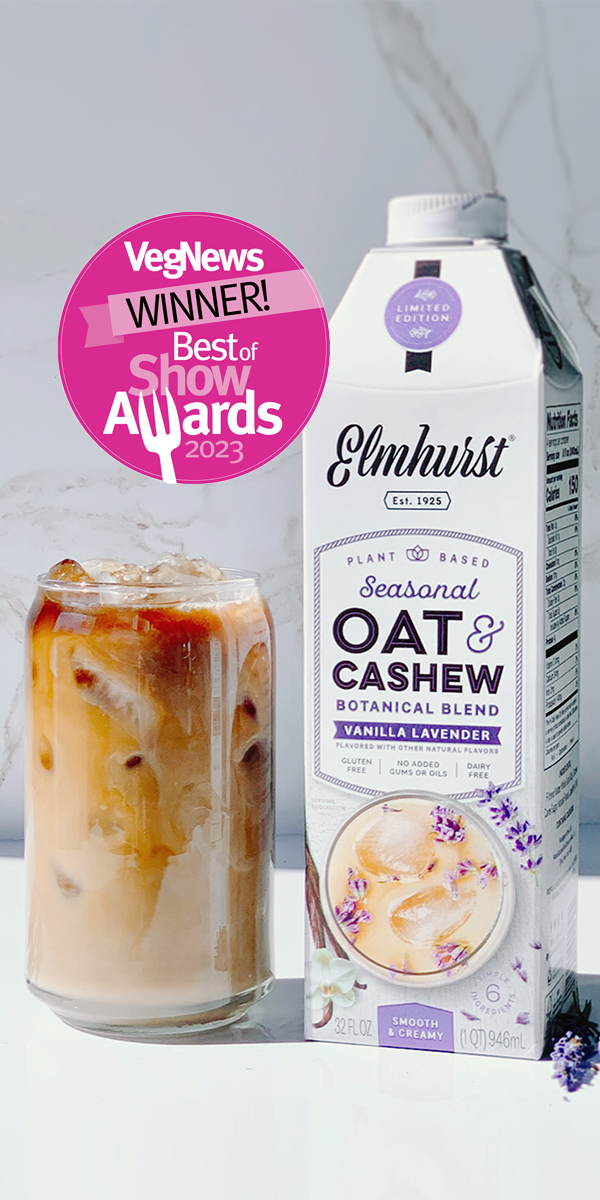 Our new Limited Edition Vanilla Lavender Botanical Blend is here! Crafted with vibrant lavender extract, buttery cashews, and creamy oat milk, the newest member of our seasonal collection can be sipped straight, steamed and foamed for lattes, or spiked to craft the ultimate spring-summer cocktail. It's the simplest way to upgrade your favorite iced drinks with vibrant botanicals!
Made using our unique HydroRelease™ Method, our Vanilla Lavender Botanical Blend is dairy-free, vegan, non-GMO, gluten free, OU Kosher, and packed with plant-based nutrition.
Love making vegan iced lattes at home? This barista-approved milk steams and froths into a velvety microfoam - hot or cold - for perfect dairy-free lattes, cappuccinos and more. Bright, refreshing notes of lavender will give you what you need to start your day off right - without the added gums or fillers you'll find in other dairy-free coffee creamers and barista milks.
Real Ingredients, Real Benefits
By starting with raw cashews, whole grain oats and real lavender extract to make our Vanilla Lavender Botanical Blend, you get the wholesome benefits you need to help enjoy all of your summer activities.
With our patented process, we're able to capture more of these ingredients' natural nutrition, so you get more plant-based goodness in every sip.
To learn more about the benefits of oat milk and cashew milk, check out our "All About Cashew Milk" blog and our "What is the Best Type of Oat Milk to Drink?" blog for the ins and outs of these plant-based powerhouses.
Health Benefits of Lavender
While you get nutritional benefits from the whole grain oats and cashews in this botanical blend, you also get even more benefits from the lavender extract that made this plant based milk come to life.
Lavender can be used in multiple different ways. If you are looking for a natural way to calm your mind and body, adding real lavender to your routine can potentially reduce stress and anxiety. Along with treating your mental health, lavender can also help improve sleep for those who struggle with insomnia and other restless sleep patterns.
Lavender has also been shown to potentially help reduce the risk of heart conditions and digestive issues. Its relaxing qualities can prevent high blood pressure and even the development of harmful bacteria in the body.
By simply adding lavender to your everyday life, you can help improve your mental and physical health.
(Source: https://www.organicfacts.net/health-benefits/herbs-and-spices/lavender.html)
A Simple Vanilla Lavender Vegan Iced Latte
To give you an idea of how you can add lavender to your morning routine, follow these recipe to try our new Vanilla Lavender Botanical Blend!
Serves: 1
Directions:
Add the cold brew or freshly brewed coffee to a glass with ice
In a separate glass or frother, froth chilled Vanilla Lavender Botanical Blend into a cloud of cold foam
Pour your cold foam over the cold brew. Enjoy!
Vanilla Lavender Vegan White Russian
Want to liven up happy hour? follow this recipe to enjoy our Vanilla Lavender Plant Milk Botanical Blend for the perfect summer cocktail.
Serves: 1
Add our brand new Vanilla Lavender Plant Milk Botanical Blend to your cart before it's gone for the season so you can start making new, fun, and delicious at-home drink creations!