Paleo friendly
Gluten-free
Unsweetened Cashew Milk
UNSWEETENED PLANT MILK - 32oz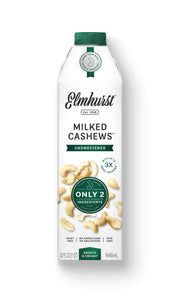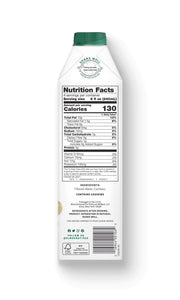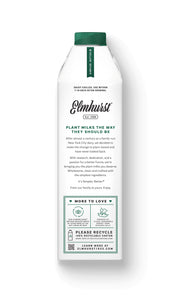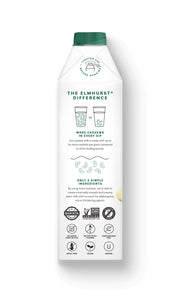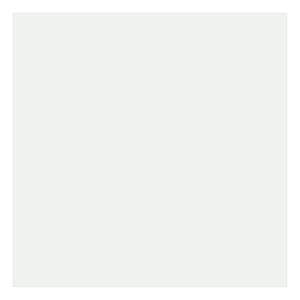 Superior Plant-Based Nutrition


THE HYDRORELEASE METHOD™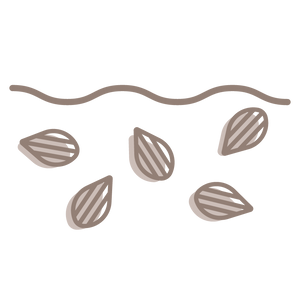 PRESERVES THE
NUTRITIONAL INTEGRITY
Using just water, The HydroRelease® Method preserves the integrity of fats, proteins and fibers from the source ingredient. No chemicals. No over-processing.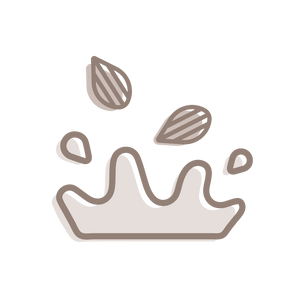 CREAMY TEXTURE,
SIMPLE INGREDIENTS
The nutritional components are recombined to create a thick, creamy full-flavored beverage without added gums, fillers or preservatives. The ingredient list couldn't be simpler.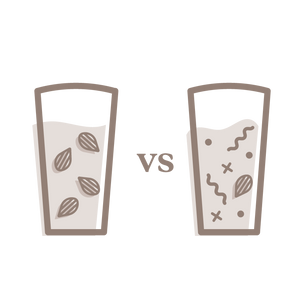 UNMATCHED
NUTRIENT DENSITY
With more of the nutrition preserved, Elmhurst® products are more concentrated with bioavailable nutrition - making them easier for your body to digest and absorb.
"Not only is this product simple and healthy with nothing added... it's DELICIOUS"

STEPH T.
"Love your products. Thanks for keeping ingredients simple!"

SUSAN W.
"The only almond milk I'll use in my smoothies."

MEGAN R.
"The best nut milk in the game!"

SARAH G.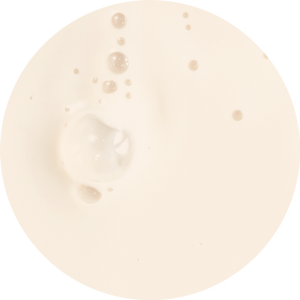 DAIRY
FREE
100% plant-based
made with real,
raw ingredients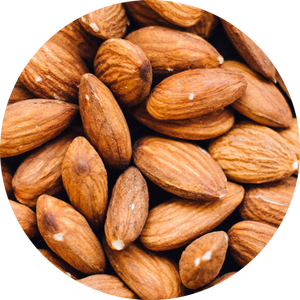 NUTRITIONALLY
DENSE
Up to 4x more nuts
per serving than
leading brands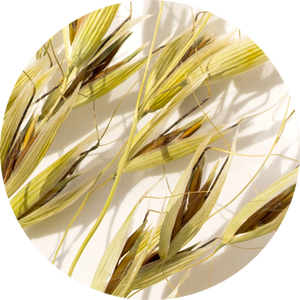 SIMPLE
INGREDIENTS
No gums, fillers,
emulsifiers, or anything
unnecessary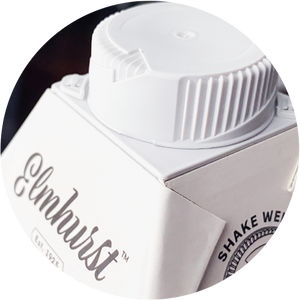 NO
PRESERVATIVES
Our pantry-friendly cartons don't need to be refrigerated until opened.
Customer Reviews
Write a Review
Ask a Question
Filter Reviews:
milk
ingredients
coffee
Elmhurst
additives
some
cashew
sugar
gums
almond milk
Cashew Milk
Loved it. Finally a plant milk that tastes great in coffee! I'm back to loving my morning brew.
12/15/2022
Andrea

Canada
Best keto 'milk' substitute
I'm in Canada and this is the best plant-based dairy alternative I've ever found. It's amazing in my coffee, excellent in cooking, wonderful in cereal, great in cooking. Such a creamy flavour and silky texture. The sugar-free is the way to be, IMHO, as it's got a delicate sweetness all of its own. The consistency is amazing; by comparison, Elmhurst almond milk had some grit texture and separated in my coffee. I truly love how there's only 2 ingredients. I hope to hunt down some of the other varieties (hazelnut and walnut in particular... I imagine pecan should be a future consideration some day because that'd be heavenly). I am trying to go low carb, hopefully keto, for mental health and body weight reasons. Elmhurst Unsweetened Milked Cashews is in my absolute essential list, because it makes me love my coffee more than how much I loved it with dairy. Thank you for an awesome product of such high quality!
11/30/2022
zoe

United States
BEST NUT MILK!
After exploring many many plant based milk options on the market since I went dairy-free, I am beyond ecstatic to finally find this cashew milk that tastes so good, so nutty, and with no vegetable oil, emulsifiers or any other ******** ingredients added like many other products do. I have subscribed monthly delivery and very happy about my purchase.
10/28/2022
J R.

United States
Unsweetened Cashew
Loved Ice cold organic whole milk. My spouse had tried numerous times to convert me to plant based milk. I tried several brands, YUK!!!. My spouse purchased Elmhurst almond. I thought it tasted better than the other brands but still not convinced. Then my spouse purchased the Elmhurst cashew milk with a little bit of sugar. I was WOW, this is good. Now I drink the Elmhurst unsweetened Cashew milk. The nuts are sweet enough. Really doesn't need added sugar. Makes a great creamy garlic alfredo. Great by itself. My favorite way to drink unsweetened Cashew milk is ICE COLD....YUM! I go through 4-5 carton/week. It's been over 3 years since I had cow milk. No plans on going back to cow milk. I do not live too far from Elmhurst. Wish they had a store at the farm so I could pick up it up in bulk.
10/21/2022
Ian

United States
Best Plant Milks
I don't eat salt so when I look at the ingredients of all of the other plant based milks, I see salt added! This incredible plant based milk is so simple, it has just 2 ingredients and no salt or sugar. I love the simplicity and the taste is awesome.
What plant milk is best for you?
ELMHURST
UNSWEETENED MILKS
ALMOND
MILK
CASHEW
MILK
OAT
MILK
WALNUT
MILK
HAZELNUT
MILK
PROTEIN*
5g
4g
4g
3g
2g
CALORIES*
130
130
80
120
90
TOTAL FAT*
11g
10g
1.5g
11g
9g
CARBS*
3g
7g
14g
1g
1g
SUGAR*
1g
1g
1g
0g
1g
ADDED SUGAR*
0g
0g
0g
0g
0g
SODIUM*
5mg
10mg
120mg
5mg
5mg
KETO-FRIENDLY
✓
✓
✓
PELO-FRIENDLY
✓
✓
✓
✓
GLUTEN-FREE
✓
✓
✓
✓
✓
WHOLE30
✓
✓
✓
✓
Daily values are based on a 2,000 calorie diet.
SHOP NOW
SHOP NOW
SHOP NOW
SHOP NOW
SHOP NOW