How to Make Veggie Thai Red Curry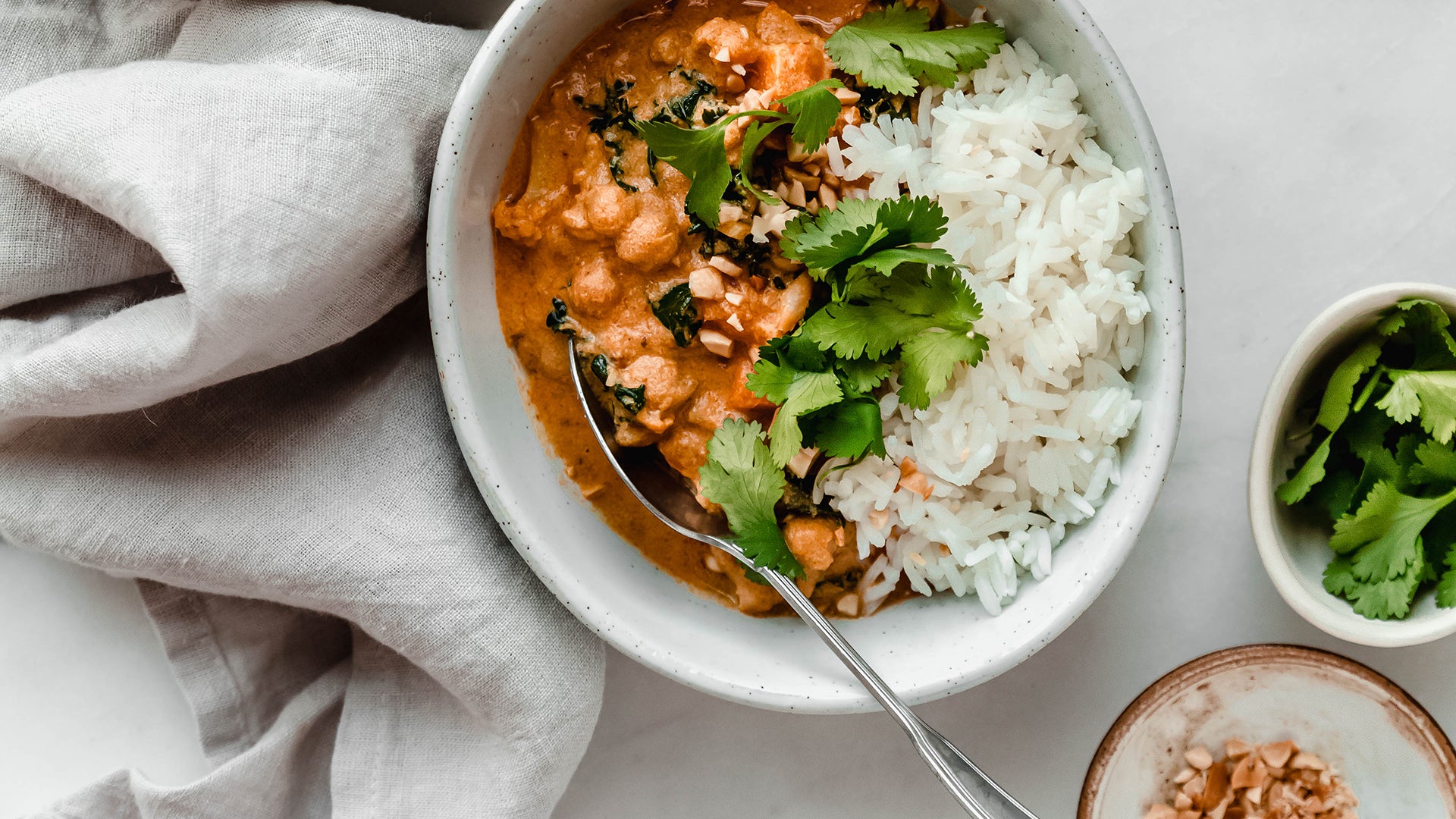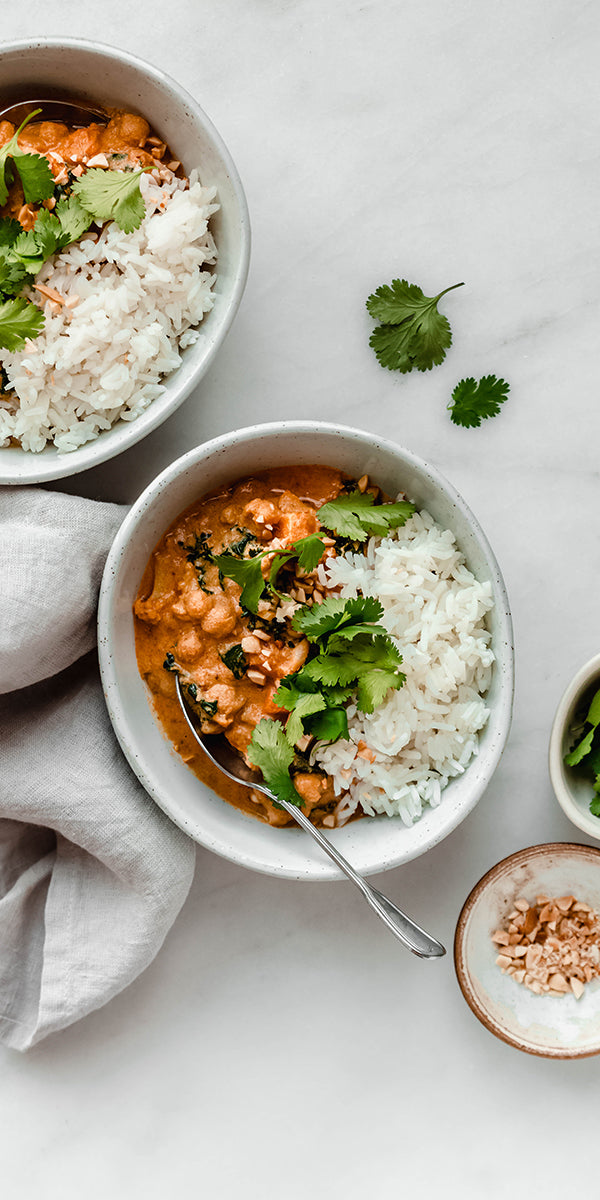 Recipe Created by: Jess Hoffman, @choosingchia
Serves: 4
Instead of ordering take-out, step up your game in the kitchen and make a delicious thai red curry at home! It's packed with veggies, easy-to-make, and by using cashew milk, it's also dairy-free!
Ingredients:
• 1 Tbsp Olive or Avocado oil
• 1 large Onion, chopped
• 4 cloves Garlic, chopped
• (1) 3-inch cube Ginger, peeled & chopped
• 2 Tbsp Red Curry Paste
• 1 cup Cauliflower Florets
• 1 cup Sweet Potato, cubed
• (1) 4oz can of Chickpeas, drained
• 1 cup Kale, chopped
• 1 ½ cups Elmhurst® Unsweetened Cashew Milk
• 2 Tbsp Tamari or Coconut Aminos
• 1 Tbsp Maple Syrup
• 1 Tbsp Lime Juice


*Salt & Pepper to taste
Instructions:
Heat the oil in a large skillet on medium-high then add the onion, letting cook for 2-3 minutes.
Add the garlic, curry paste, vegetables and chickpeas and stir together, let cook for another 2-3 minutes.
Reduce heat to medium then add the cashew milk, tamari or coconut aminos, maple syrup and lime juice. Cover and let simmer for 20 minutes until the veggies are tender.


Serve over rice and top with fresh cilantro. Enjoy!
Newest Recipes