How to Make Vegan Whole Wheat Banana Bread Muffins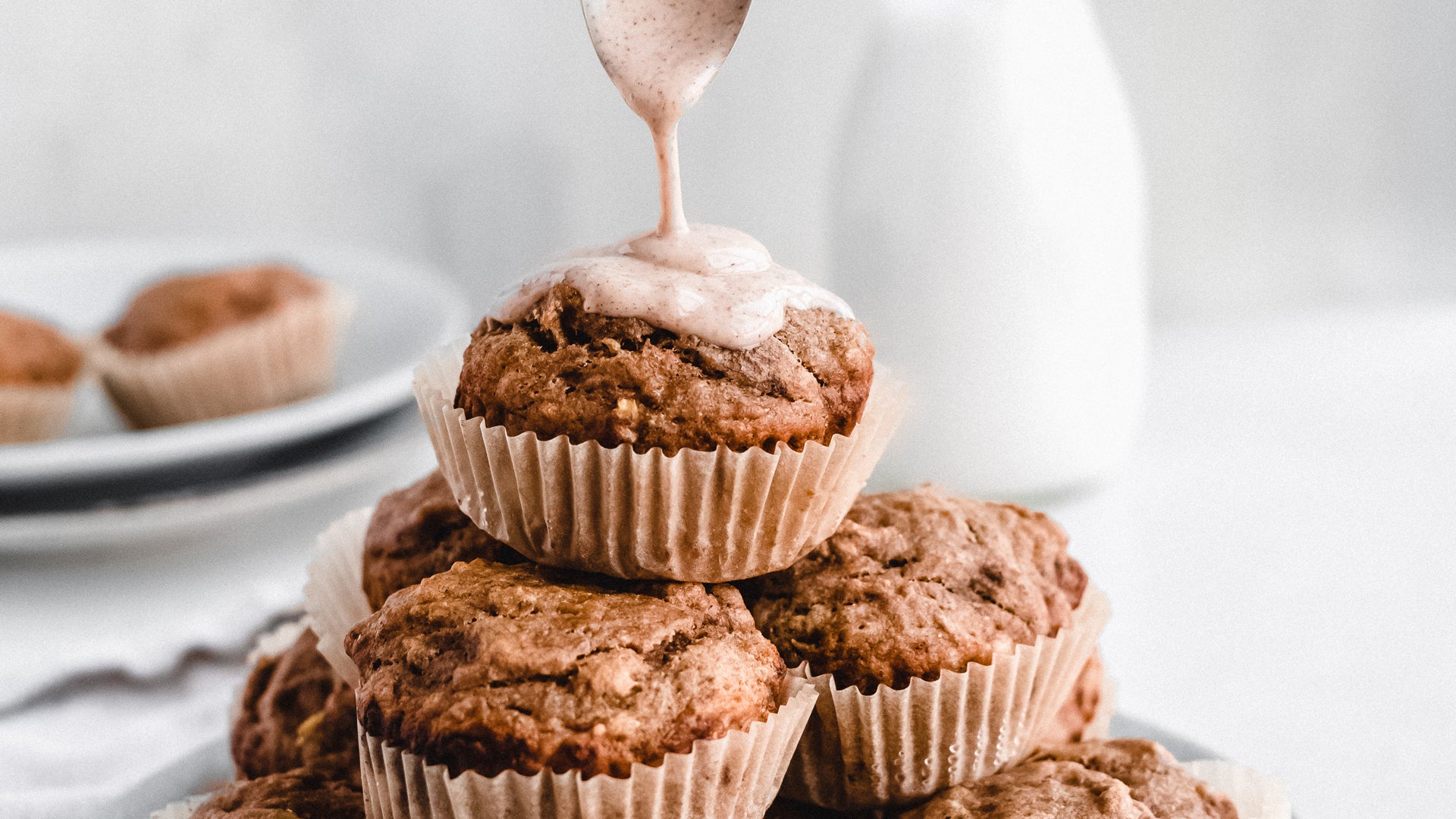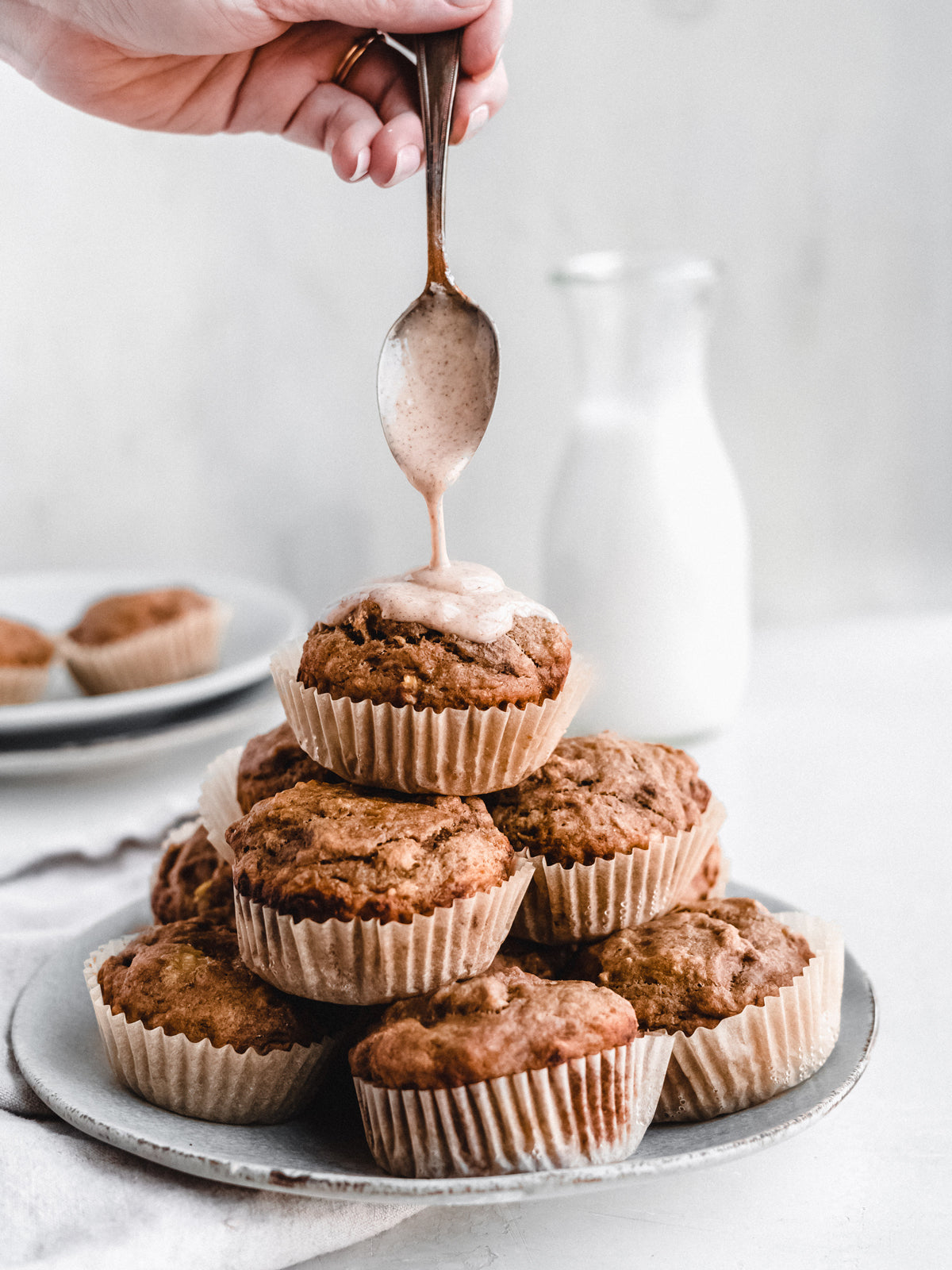 One of the best things about a banana bread recipe is that you can enjoy it for breakfast, a midday snack, or even for dessert! Learn how to make banana bread with our vegan whole wheat banana bread recipe that can be used to make one loaf of banana bread or 12 muffins.
Wondering what that glaze is on top of our muffins? It's a dairy-free maple cinnamon glaze made with
Elmhurst walnut milk
, maple syrup, powdered sugar, and cinnamon!
Ingredients
• 2 tsp. Apple Cider Vinegar
• 2 ½ cups Ripe Bananas, mashed
• ½ cup Maple Syrup
• ½ Cup Coconut Oil, melted
• 2 tsp. Vanilla
• 2 Cups Whole Wheat Flour
• 2 tsp. Baking Soda
• 1 tsp. Salt
• 1 tsp. Cinnamon
Optional - Maple Cinnamon Glaze
1 Cup Powdered sugar (sub powdered coconut sugar)
1 Tbsp. Maple syrup
1/2 tsp. Cinnamon
**Other Optional Toppings: A whole banana sliced in half length-wise, vegan chocolate chips, or chopped walnuts


Preparation
Preheat oven to 350 degrees and grease your desired pans. In a small bowl, whisk together Elmhurst Unsweetened Walnut Milk and apple cider vinegar and set aside.
In a large bowl combine mashed bananas, maple syrup, coconut oil, and vanilla. Add in the walnut milk mixture and mix until fully incorporated.
Add flour, baking soda, salt, and cinnamon to your batter stirring gently until just combined.
Transfer your batter into a muffin tin or loaf pan and add any toppings. For muffins: Bake 12-15 minutes until the top turns a golden brown. For a loaf: Bake for about 1 hour or until top is golden and a toothpick or knife comes out clean.
Yields:
12 Muffins or 1 Loaf
Newest Recipes