Vegan Triple Berry Muffins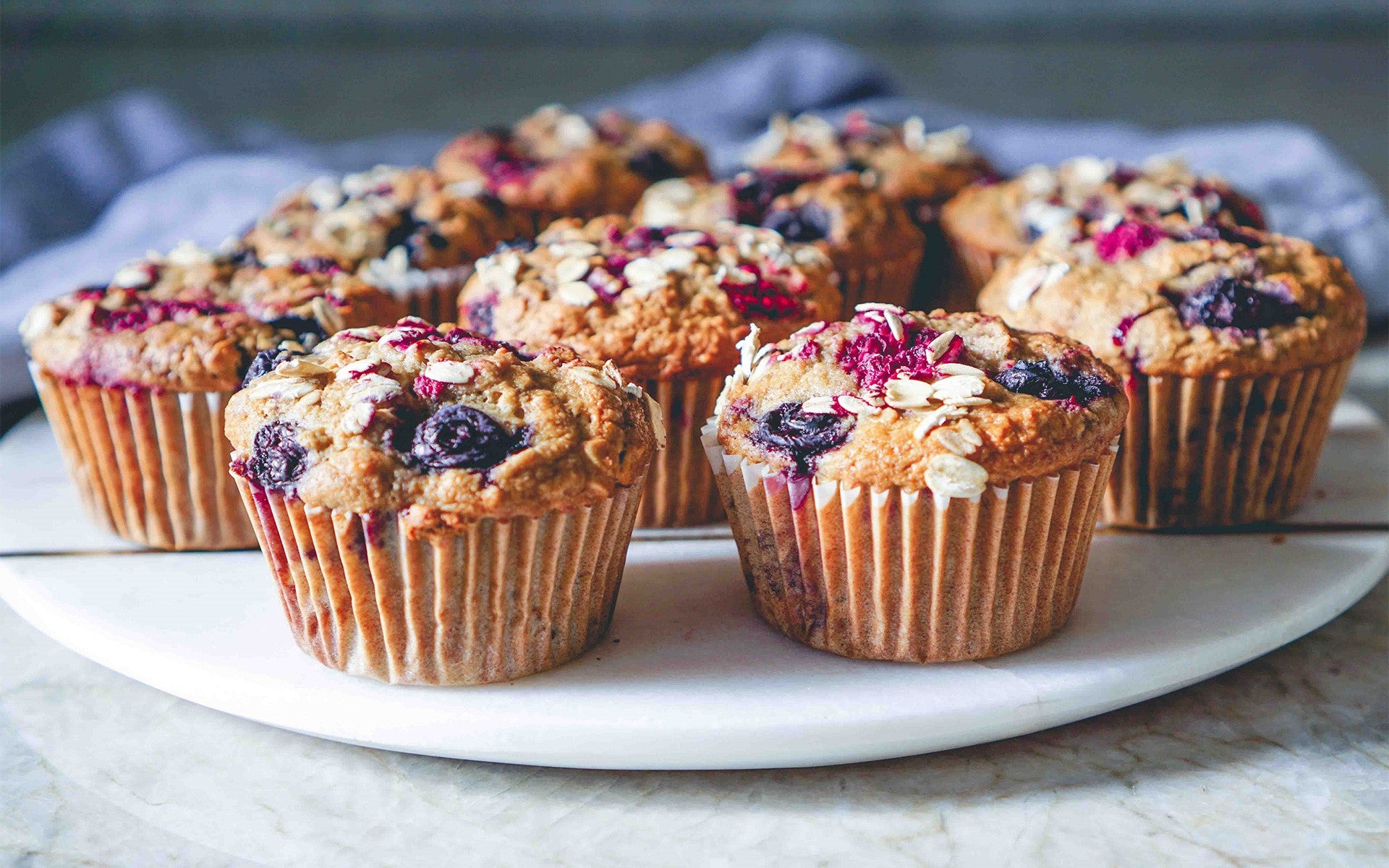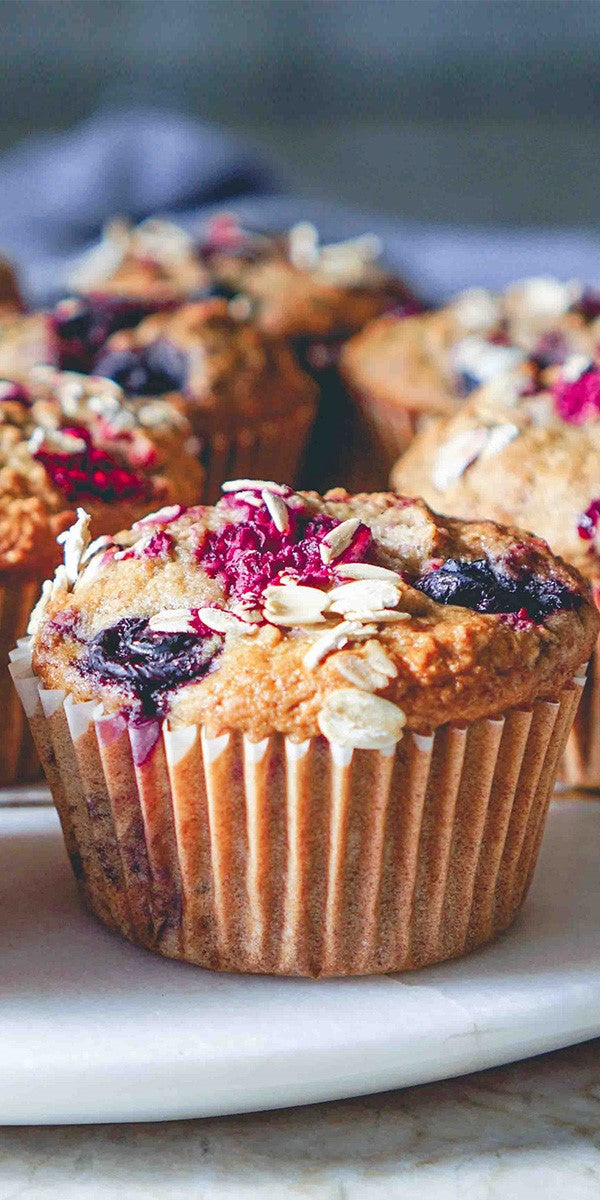 If you love all things berries, you're going to love these Vegan Triple Berry Muffins. Made with our Unsweetened Oat Milk for an extra boost of whole grain, they're a great grab-and-go vegan and dairy-free breakfast or snack!
Ingredients:
• 1 cup Elmhurst Unsweetened Milked Oats
• 1 tsp apple cider vinegar
• 2½ tsp baking powder
• ¼ tsp baking soda
• ½ tsp salt
• ½ cup + 2 Tbsp sugar
• ¼ cup + 2 Tbsp coconut oil, melted
• 1 tsp vanilla extract
• zest of 1 lemon
• 1½ - 2 cups fresh or frozen mixed berries – we used blueberries, blackberries & raspberriea
• 1 ¾ cups all-purpose flour
• ½ cup rolled oats
Instructions:
Preheat the oven to 375F and line a standard muffin pan.
In a bowl, combine the Oat Milk and apple cider vinegar and let sit for about 10 minutes. The milk should thicken and curdle slightly.
In another large bowl combine flour, oats, baking powder, baking soda, and salt.
To your oat milk mixture - add sugar, melted coconut oil, lemon zest, and vanilla extract. Then add your wet ingredients to your dry mixture. Stir until just combined, being careful not to overmix. Gently fold in your mixed berries.
Spoon into your lined muffin pan, filling each cup about ¾ full. *Optional – sprinkle with extra oats.
Bake for 20-25 minutes and allow muffins to cool before removing from pan.
Enjoy!
Makes 12 Muffins
Newest Recipes