How to Make Vegan Peanut Butter Stuffed Brownies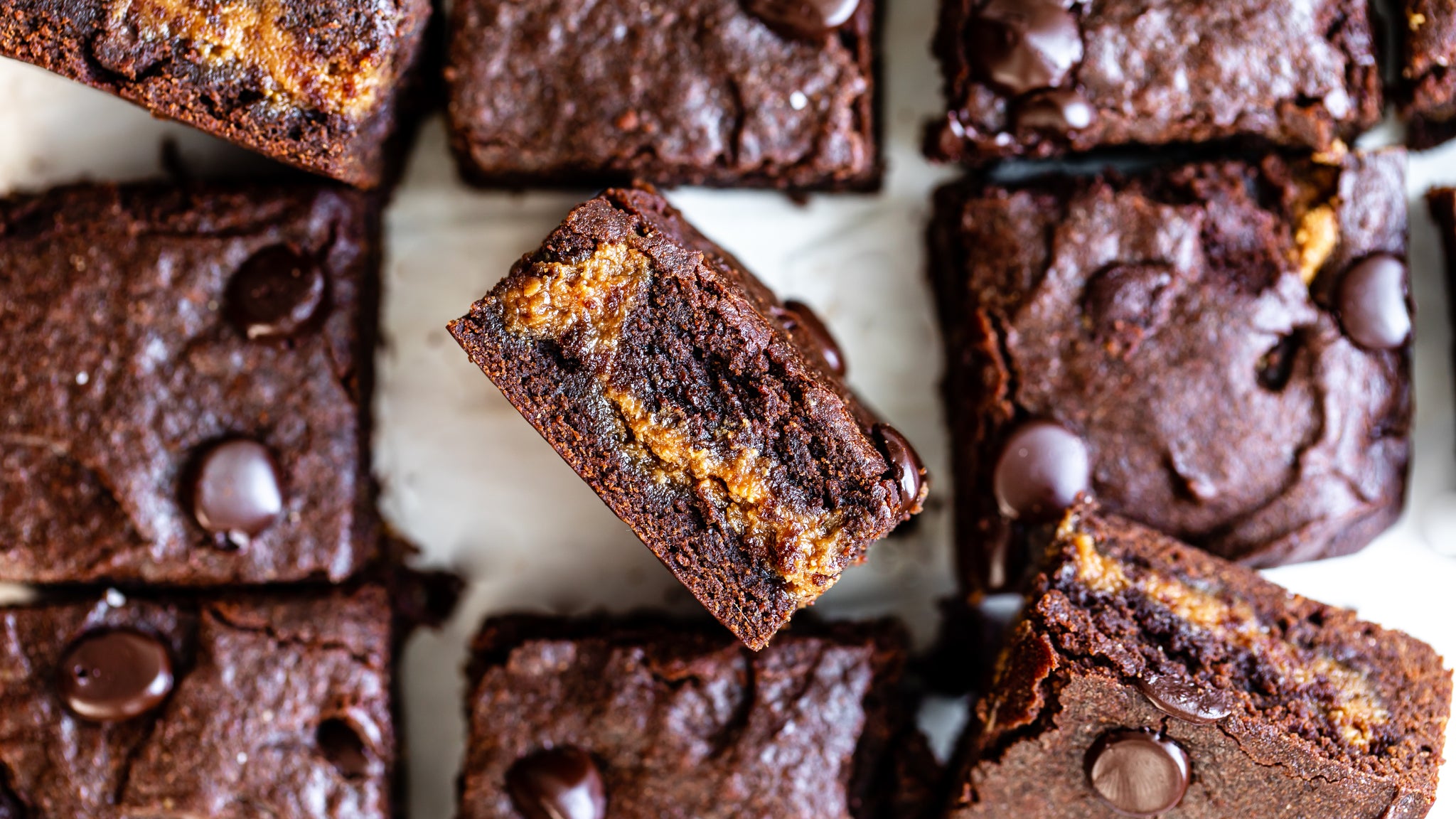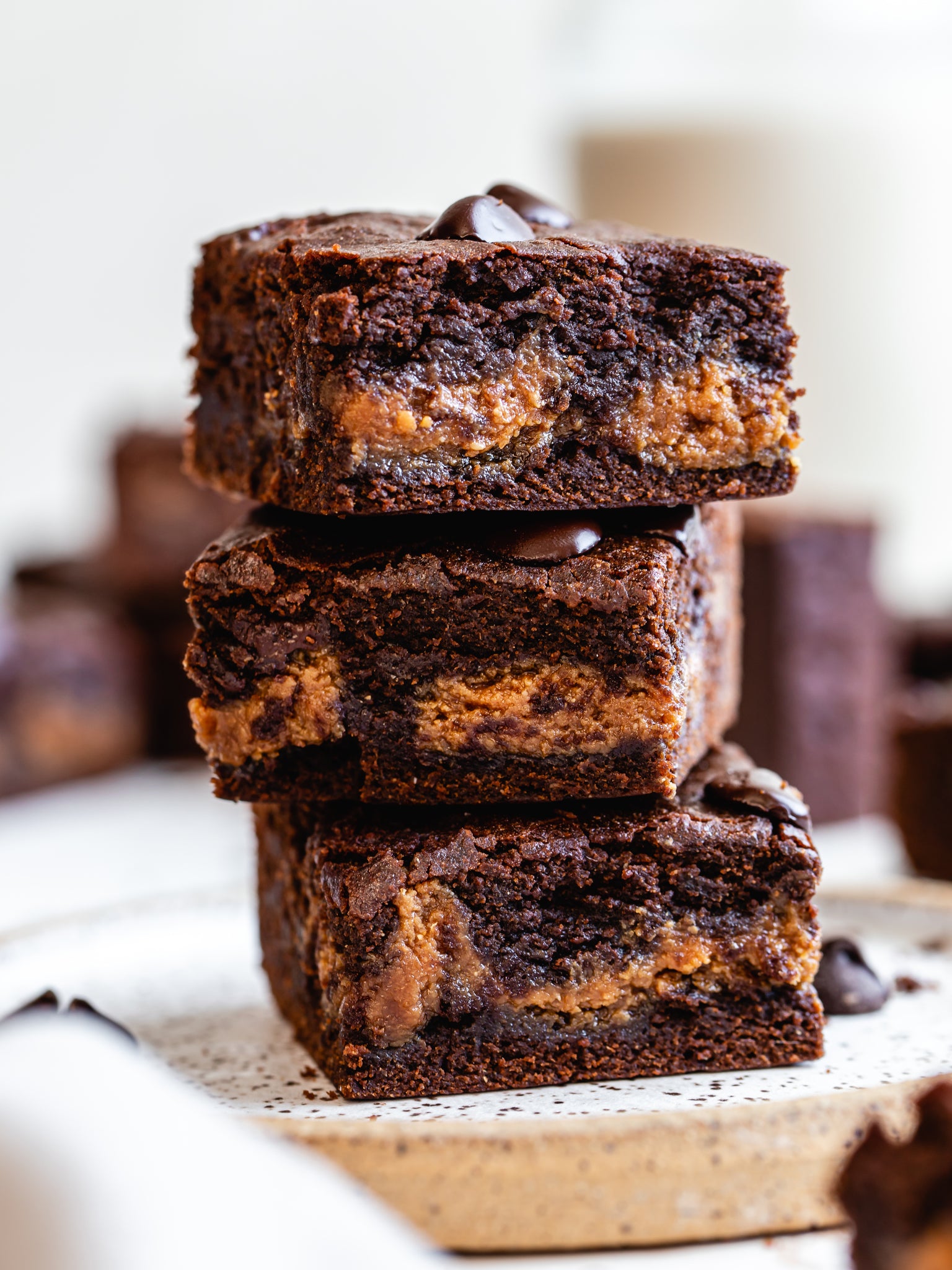 Servings:
8-10
Prep Time:
15 min
Cook Time:
40 min
Recipe developed by: Julia Koban Trigo – @Delight.Fuel
We all have a bit of a sweet tooth now and again, so why not try this peanut butter stuffed brownie with chocolate chips recipe, guilt-free? These vegan peanut butter brownies are gluten-free when you use a gluten-free baking flour blend and dairy-free by using
walnut milk
.
Ingredients:
Vegan Brownies
• 2 Flax Eggs (2 tbsp flax meal mixed with 6 Tbsp Elmhurst Unsweetened Milked Walnuts)
• ½ Cup Avocado or Coconut Oil
• 1 ½ Cups Coconut Sugar
• ¾ cup

 

C

acao

 

P

owder

• 1 ½ Cup Gluten-Free Baking Flour Blend (or sub with all-purpose flour)
• ¼ tsp Salt
*Optional: ⅓ cup Vegan Chocolate Chips
Peanut Butter Layer
• 1 Cup Smooth Peanut Butter (sub almond butter for Paleo)
• ⅓ Cup Coconut Sugar
Instructions:
Preheat oven to 350F and line an 8x8 inch baking pan.
For the filling in a small bowl combine peanut butter and coconut sugar with a hand mixer and set aside.
In a saucepan, add coconut sugar and walnut milk over medium-low heat. Stir occasionally until coconut sugar is dissolved, about 5 minutes. Set aside.
In a small bowl whisk together flax meal and 6 tbsp of walnut milk. Let sit for 5 minutes.
In a large bowl combine flour, cacao powder and salt. Then add the flax eggs, avocado oil, and milk mixture. Slowly mix until a batter forms.
Fold in chocolate chips (optional)* and pour half of the batter into the lined baking pan.
To add the filling, scoop out 1 tbsp of peanut butter mixture at a time and flatten with your hands. Spread out evenly onto the brownie batter to create one layer.
Cover with the remaining brownie batter and sprinkle with chocolate chips if preferred.
Bake in the oven for about 40 minutes. Serve immediately and store leftovers in an airtight container for up to three days.
*To make this brownie recipe even fudgier, fold in the chocolate chips
Newest Recipes