How to Make Vegan French Toast Sticks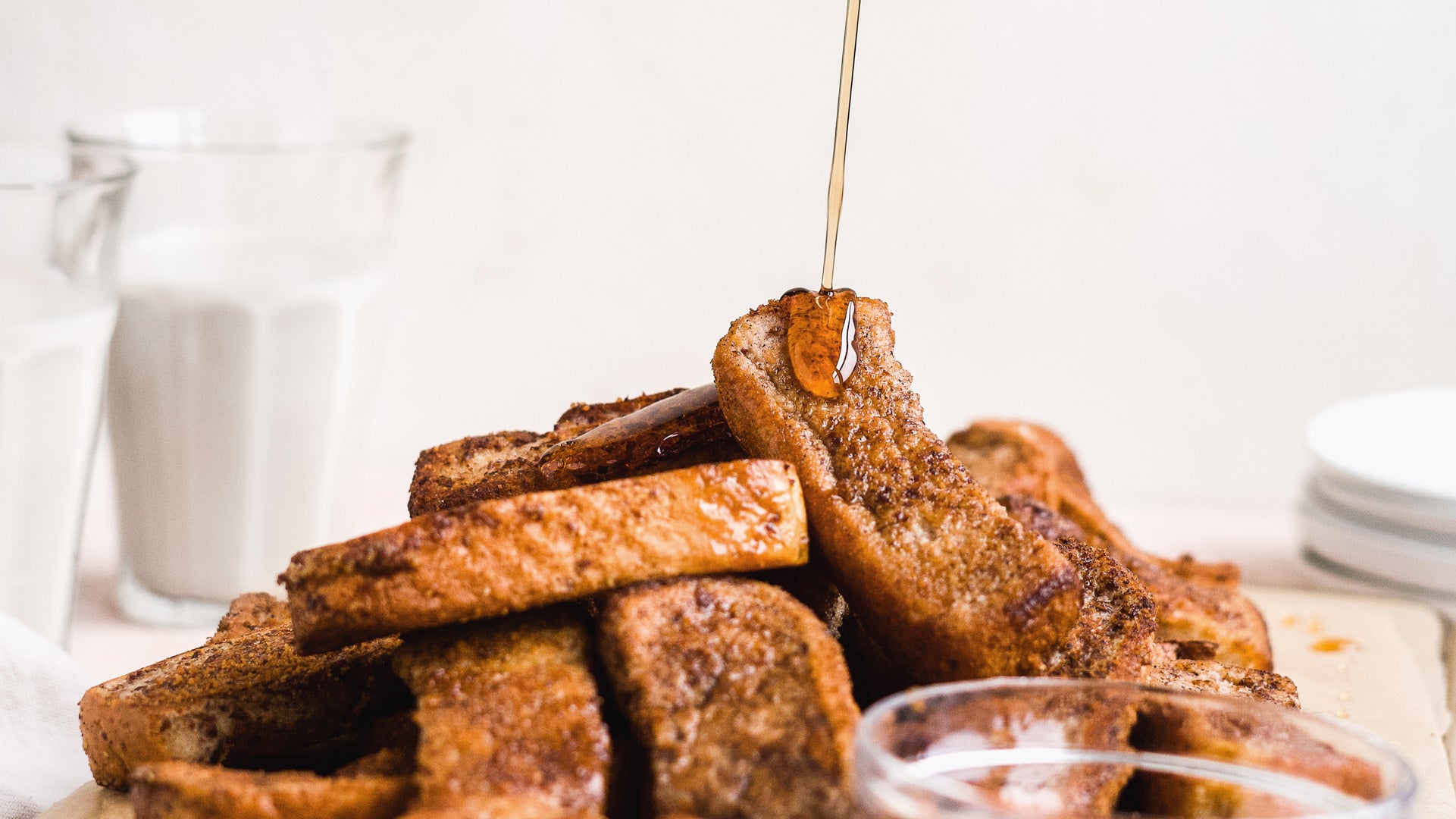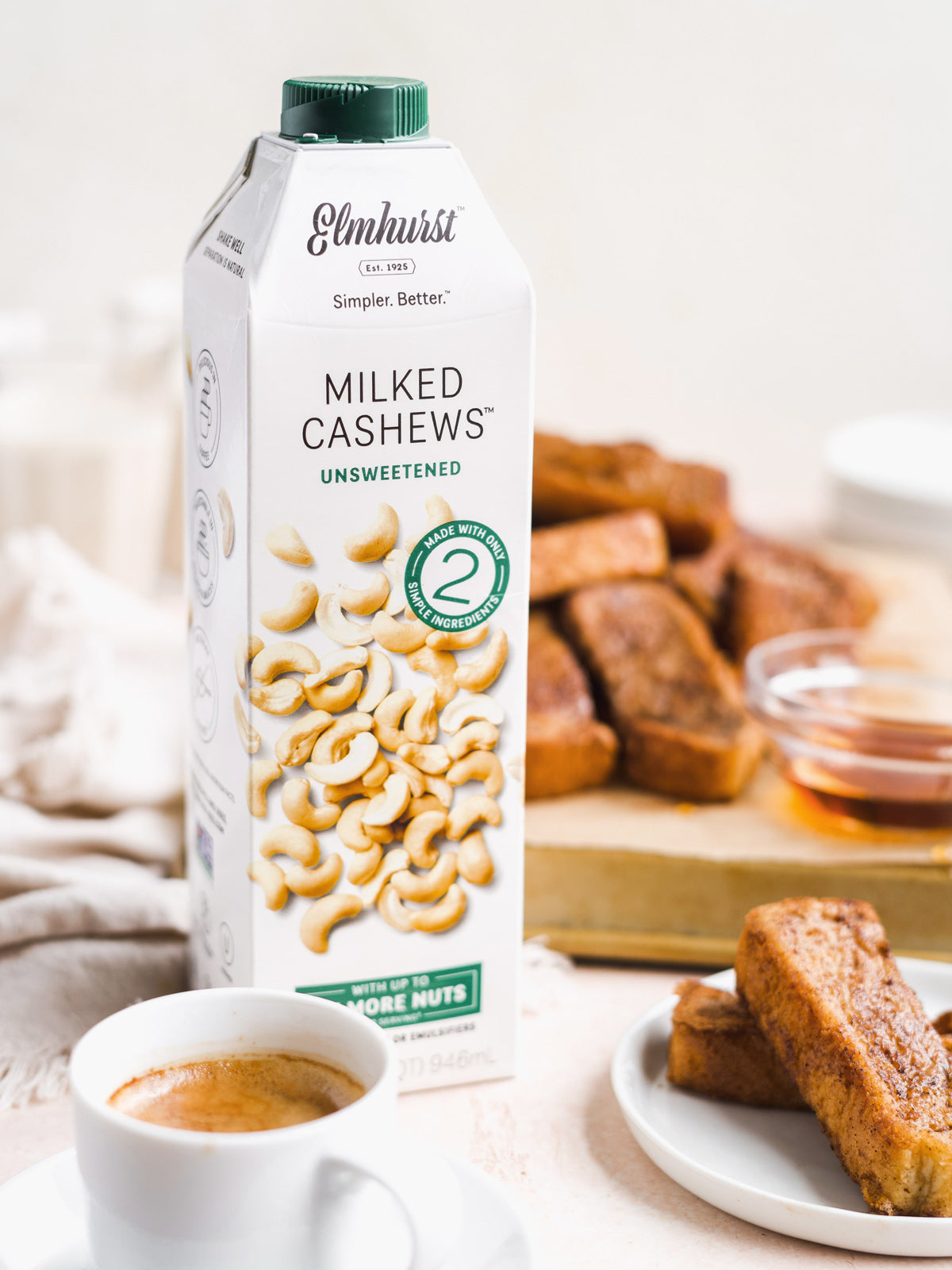 How to Make Dairy-Free French Toast Sticks with Cashew Milk
This vegan french toast sticks recipe is simple and easy to make by combining cashew milk, flaxseed meal, vanilla, coconut sugar, cinnamon, and vegan butter.
Serves: 4
Ingredients:
• 1 ½ cup Elmhurst Unsweetened Cashew Milk
• 2 Tbsp flaxseed meal
• 1 tsp vanilla
• 1 Tbsp coconut sugar
• ½ tsp cinnamon
• 8 pieces of thick sliced bread
• 3 Tbsp vegan butter or coconut oil, to grease pan
• Maple syrup, to drizzle (optional)
To Coat
• ¼ cup coconut sugar
• 2 tsp cinnamon


Instructions:
In a bowl, combine the Elmhurst 1925 Cashew Milk and flaxseed meal. Stir well. Add the vanilla, coconut sugar, and cinnamon to the bowl and stir again until well mixed.
Heat a skillet over medium heat with a tablespoon of butter or coconut oil. While it's heating up, cut the bread into thick sticks (3 or 4). Dip each piece into the mixture to coat. Allow the excess to drip off the bread slice. Immediately place the bread on the warm skillet, careful not to overcrowd the pan.
Allow the toast sticks to cook for 45 - 60 seconds before flipping over to cook for another 30 seconds. Be sure to grease the pan each time you add the toast to the pan.
In a shallow bowl, combine the coconut sugar and cinnamon and mix well. While the toast sticks are still warm, toss each, one by one, in the bowl to coat with the cinnamon mixture.
Drizzle with maple syrup if desired!
Newest Recipes