How to Make Creamy Vegan Spinach Cauliflower Alfredo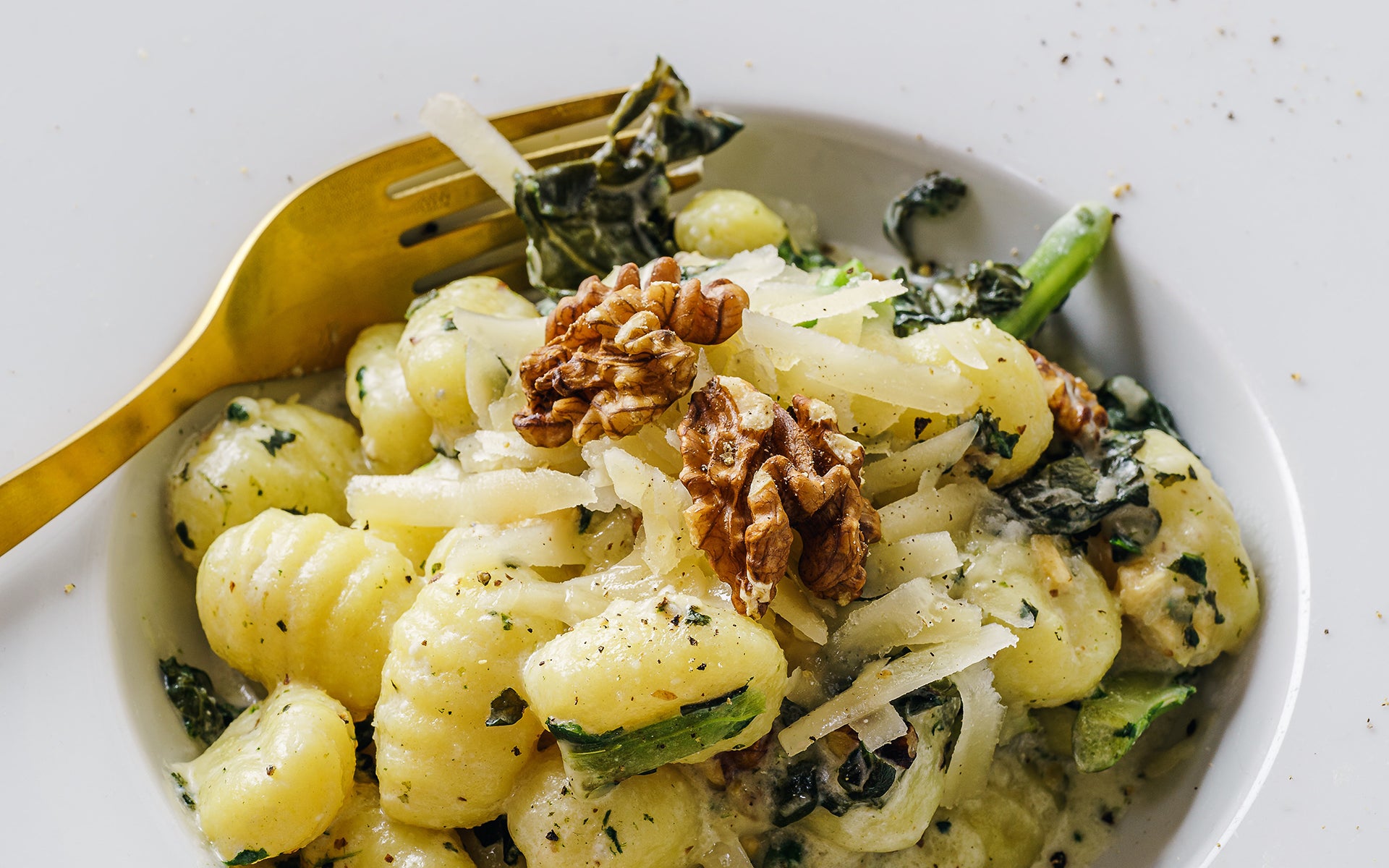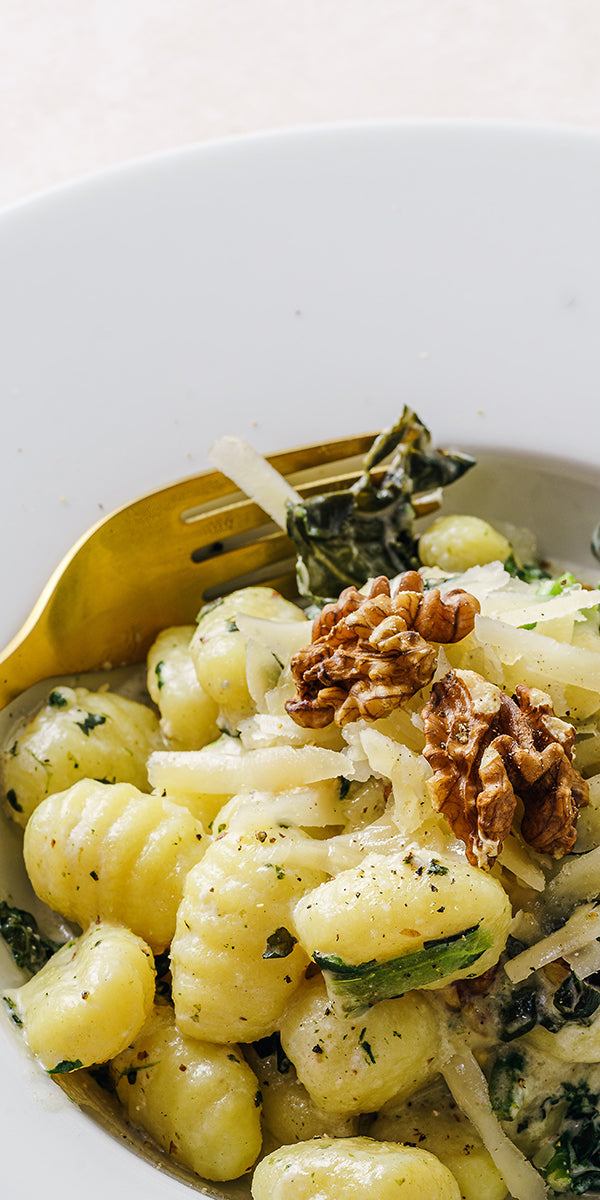 Serves: 4-6
Is your mouth watering yet? We thought so! You can make a nutritious keto and vegan-friendly creamy alfredo using cauliflower and Elmhurst almond milk! Try it with our unsweetened cashew milk instead of almond milk to make it even creamier.

Let us know what you think by tagging us on Instagram @Elmhurst1925!
Ingredients:
• 1 cup Elmhurst Unsweetened Almond Milk
• 4 cups Cauliflower Florets
• 2 cups Vegetable Stock
• ½ Tbsp. Olive Oil
• 1 Tbsp. Garlic, minced
• ¼ cup Nutritional Yeast
• 1 Tbsp. Lemon Juice, fresh
• ½ tsp. Onion Powder
• 2-3 handfuls Fresh Spinach
• 1 Box of Cooked Pasta of Your Choice


*Salt and Pepper, to taste
Instructions:
In a large pot, add cauliflower and cover with vegetable stock. Bring to soft boil. Once boiling, cook for an additional 3 to 7 minutes until fork tender. Drain and set aside.
Next, add oil to a pan and sauté garlic over low heat for about 5 minutes until soft and fragrant (be careful not to burn). Add in the almond milk, cooked cauliflower, lemon juice, nutritional yeast, onion powder, salt, and pepper. Simmer for about 5 to 10 minutes and let cool slightly.
Using an immersion or heat-safe blender, puree until smooth.
Add sauce back to your pan and combine with cooked pasta of your choice and spinach until heated through & lightly wilted, about 5 minutes.

Top with dairy-free parmesan, toasted walnuts and enjoy! This recipe also turns out great when made with our unsweetened cashew or oat milk.
Newest Recipes