How to Make Vegan Carrot Cake Overnight Oats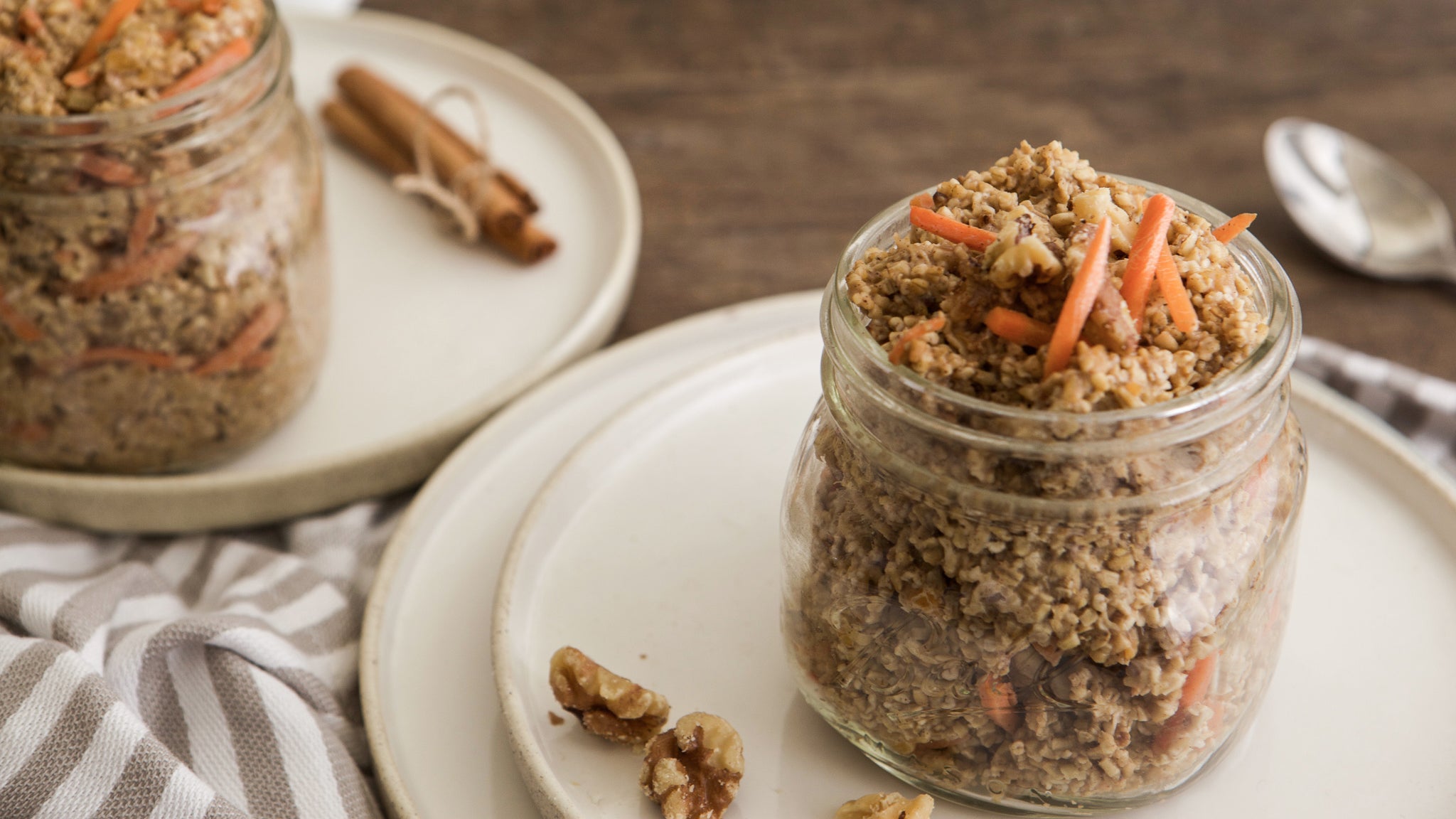 It doesn't matter what time of year it is, anything Carrot Cake can always be enjoyed.

Overnight Oats is a simple way to meal prep a healthy, delicious breakfast the night before. Two things make this Overnight Oats recipe stand out from the others.

The first is the Elmhurst® Unsweetened Milked Walnuts™, which contains just two ingredients: filtered water and walnuts. Additionally, there are zero grams of sugar per serving, but 1400mg ALA Omega 3.

The second is the use of mashed sweet potatoes. Did you know that in one medium cooked sweet potato you're getting 433% DV of Vitamin A? Breakfast on-the-go will be delicious, nutrient-dense, and filling. 
Ingredients
• 2 cups Quick Steel Cut Oats or Old Fashioned Oats
• 1 ½ cups Elmhurst® Unsweetened Milked Walnuts™
• 1 cup mashed sweet potatoes
• 1 cup grated carrots
• 4 Tbsp. Agave or Maple syrup
• ¾ tsp Apple Pie Spice
• ½ tsp. Cinnamon
• ½ tsp. Salt
Preparation
Combine all ingredients in a medium mixing bowl until well combined.
Divide mixture into your choice of serving dish (dish, mug, mason jar, etc.).
Cover and refrigerate overnight so the oats soften and absorb all the walnut milk and syrup.
Once you're ready to serve, top with chopped nuts, cinnamon and Agave syrup.
If desired, microwave for 30-60 seconds, and enjoy your overnight oats warm.
Yields:
4-6 servings
Serving Size:
4oz
Newest Recipes