How to Make a Cashew Milk Orange Turmeric Ginger Smoothie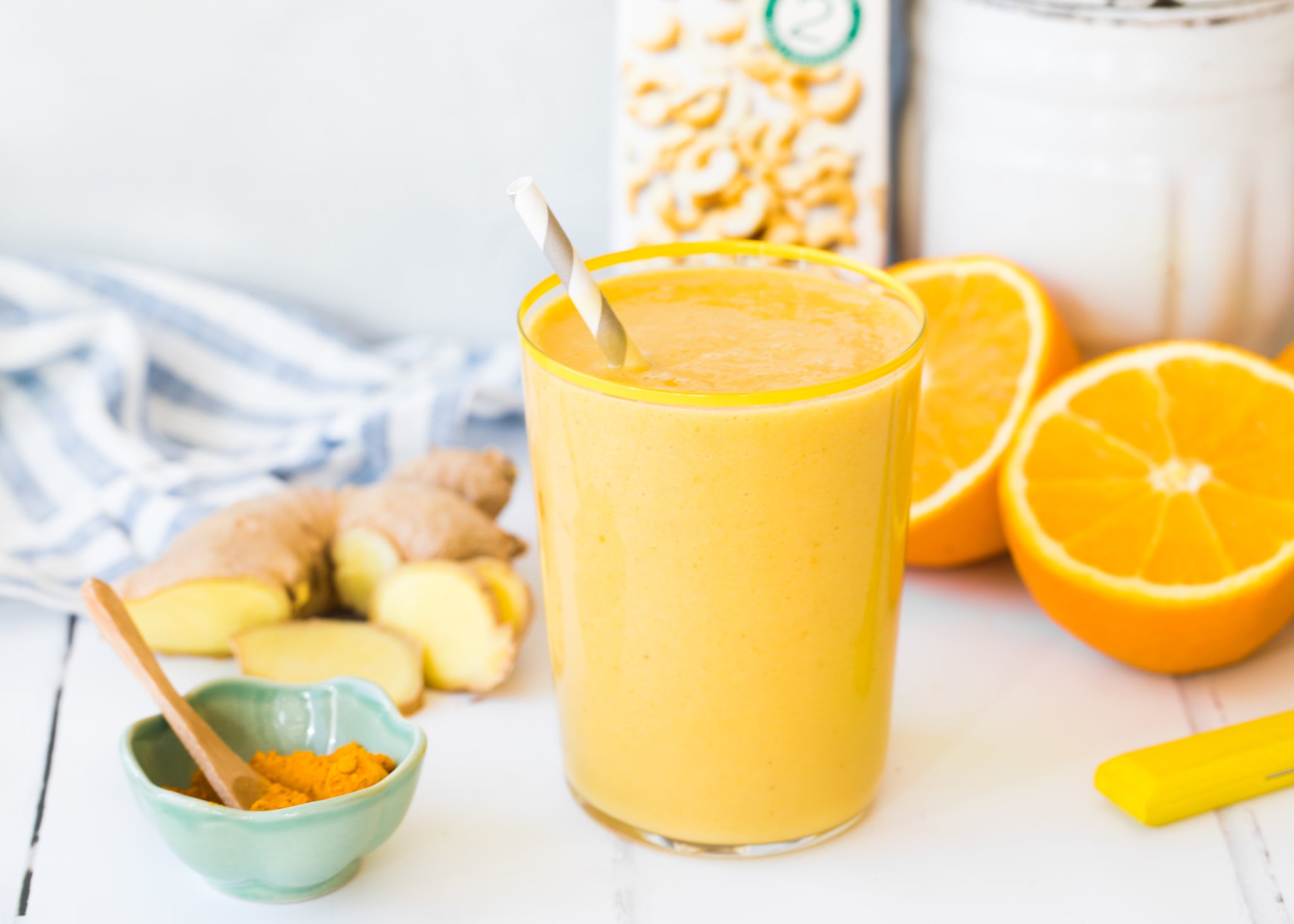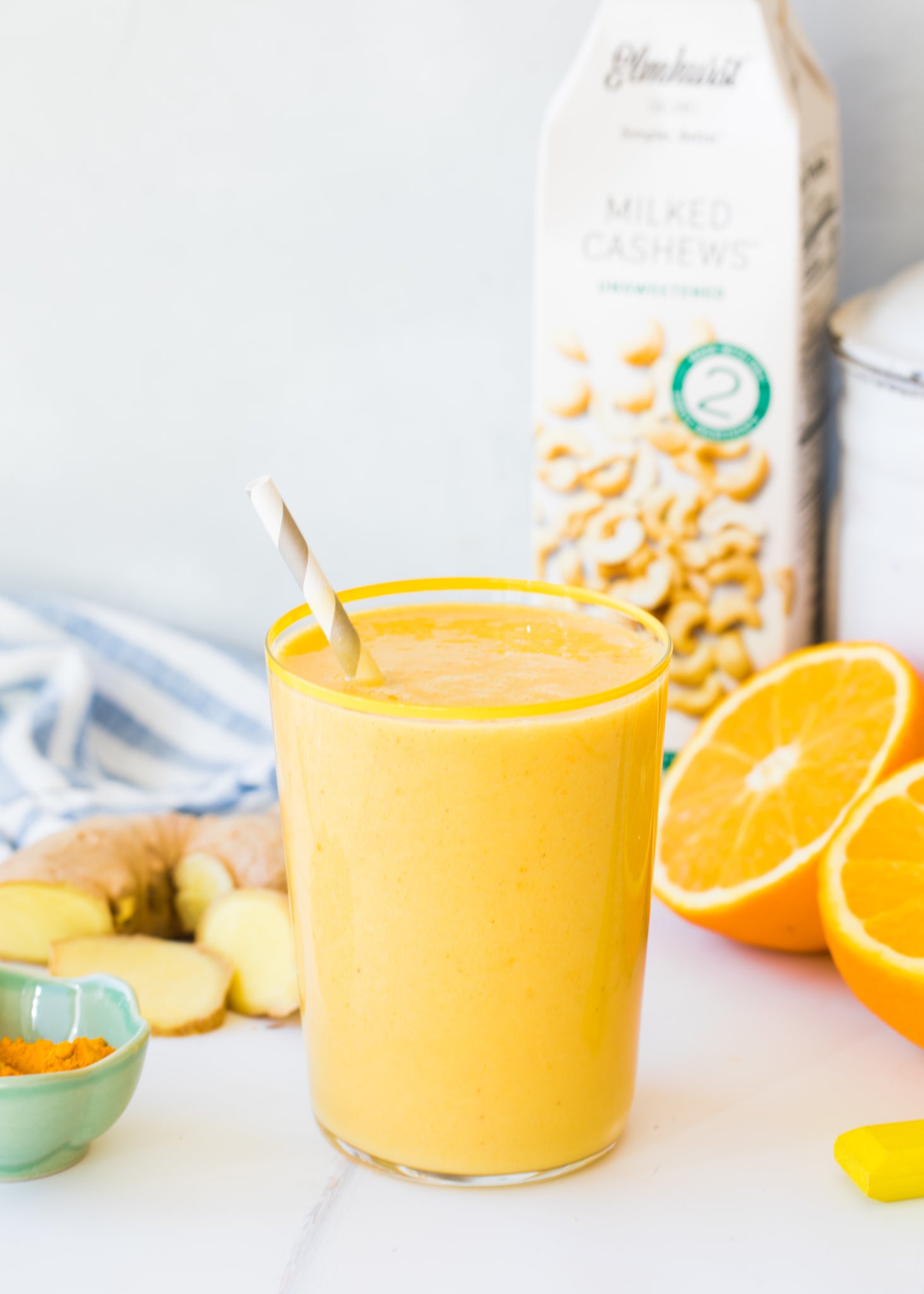 How to Make a Dairy-Free Orange Turmeric Ginger Smoothie with Cashew Milk
This immune-boosting, anti-inflammatory, dairy-free smoothie recipe includes mango, freshly squeezed orange juice, banana, turmeric, ginger, and cashew milk.
Ingredients:
• 1 large frozen mango cheek
• 1 frozen banana
• 1 tsp ground turmeric or 1 inch peeled fresh turmeric
• ½ inch piece of peeled fresh ginger
• 1 tsp grated orange zest
• 1 cup freshly-squeezed orange juice
• ½ to ¾ cup Elmhurst Unsweetened Cashew Milk
Instructions:
Place all the ingredients in a blender and blend until smooth.
Adjust the amount of cashew milk depending on how thick you prefer your smoothies!
Serves
: 1-2
Time
: 5 minutes
Newest Recipes