How to Make an Oaty Chocolate Milkshake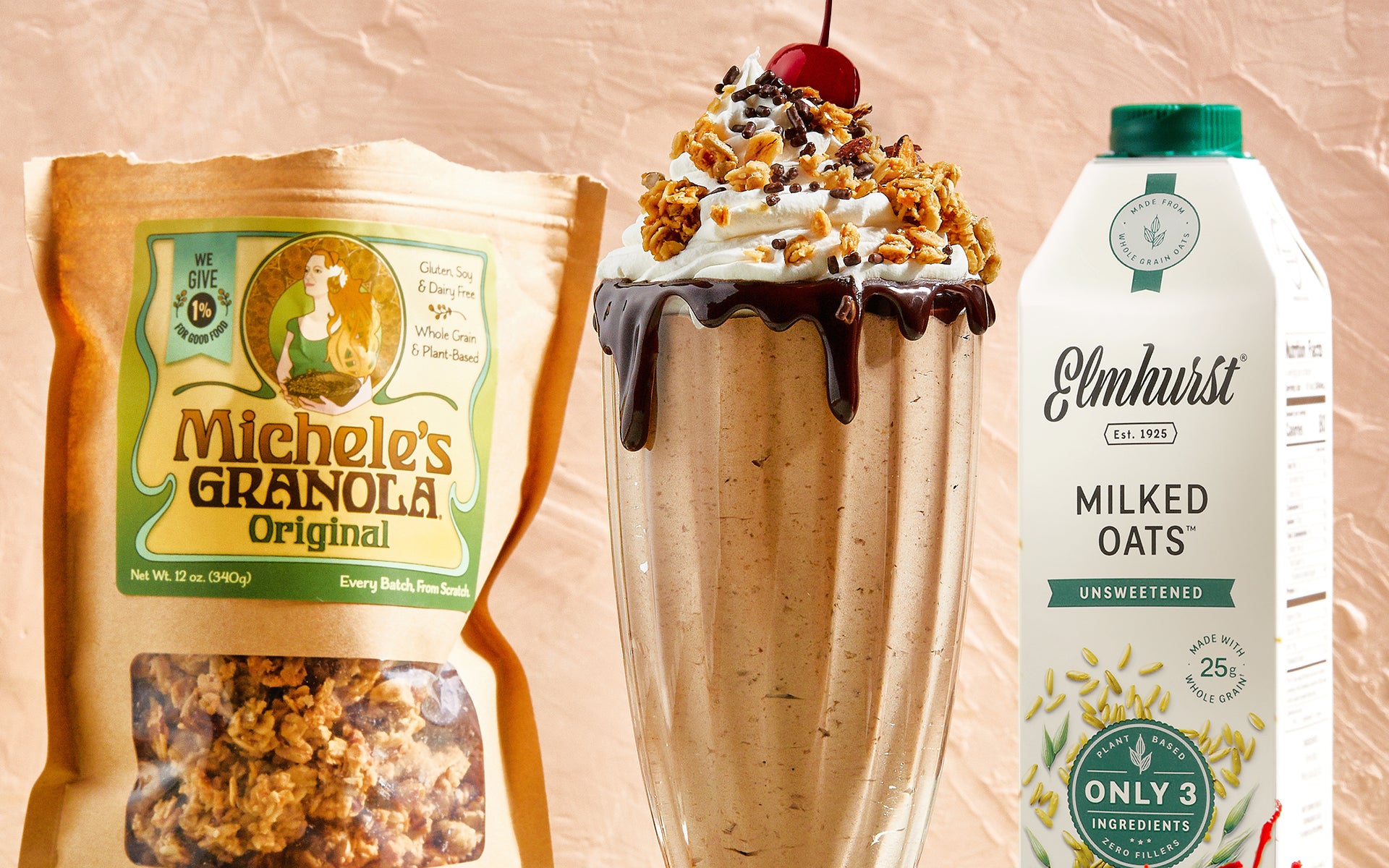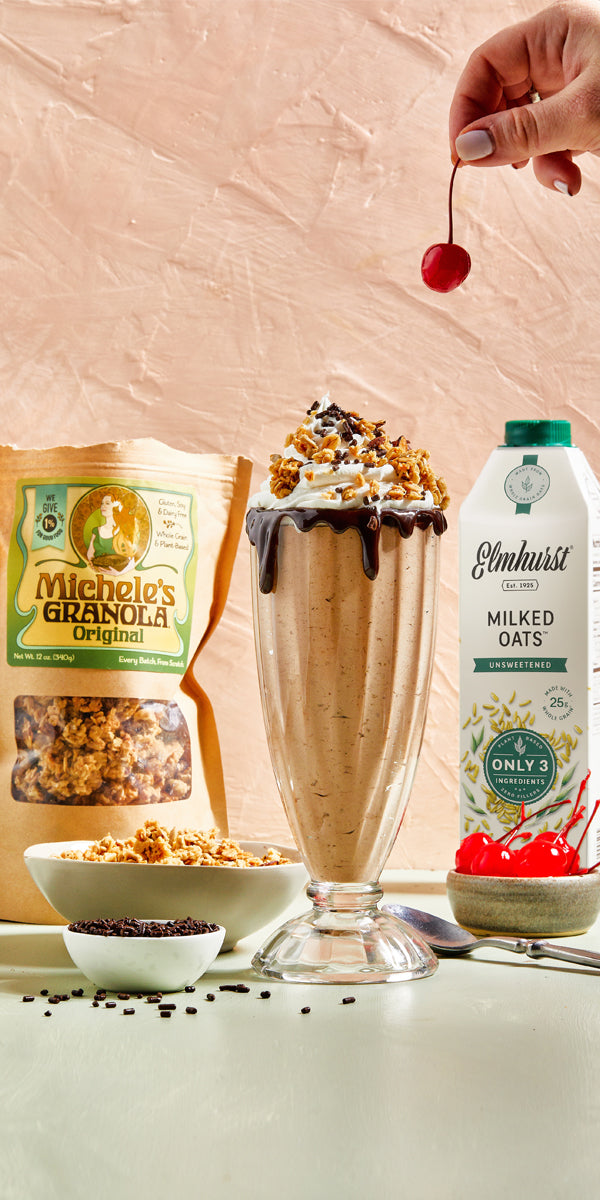 How to Make a Oat Milk Chocolate Milkshake
Recipe made in partnership with Michele's Granola
Serves: 4


Rich, creamy, and of course – chocolatey. For this shake, we upped the oaty ante to transform the goodness of whole grain oats by blending our Unsweetened Oat Milk with Michele's Original Granola. Enjoy sipping and sharing this sweet dairy-free milkshake treat!
Ingredients:
*Optional – Dairy-free whipped cream, sprinkles, other toppings if desired
Instructions:
In a blender, combine all ingredients. Blend on high for 30 seconds or until the oat milkshake is smooth.
Pour into glasses and top with more granola, chocolate sauce and whipped cream if desired!
Newest Recipes