How to Make Oatmeal Cookie Protein Bites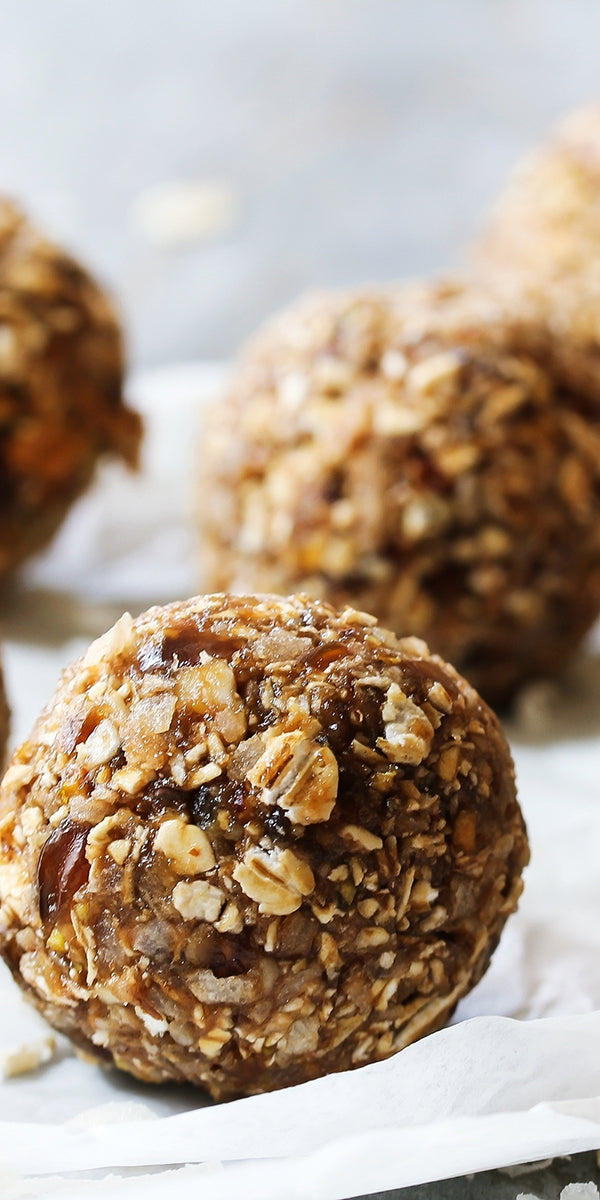 How to Make Dairy-Free Oatmeal Cookie Protein Bites
Makes: 18 – 22 Teaspoon-Sized Bites


Oatmeal Cookie Protein Bites are an irresistible treat! You can eat these healthy, dairy-free treats for breakfast, as a snack, or even for dessert.
For this recipe, we like to use our 
unsweetened walnut milk
 to really give it that oatmeal cookie flavor, but feel free to make it your own and sub in any other 
plant milk of your choice
!
Ingredients:
• 1 ½ cups Rolled Oats
• 1 Tbsp Chia Seeds
• ½ tsp Ground Cinnamon
• ½ cup Vegan Vanilla Protein Powder
• ¼ cup Natural Peanut Butter
• 1 tsp Vanilla Extract
• 1/3 cup Raisins or 3 pitted Dates
• Optional - Maple Syrup or Blue Agave, to taste
Extra Mix-In Ideas: Dried cherries, dark chocolate chips, chopped nuts, shredded coconut
Instructions:
In a food processor combine oats, chia seeds, cinnamon, and protein powder until well combined.
Add peanut butter, maple syrup, vanilla extract and raisins and pulse until incorporated, but mixture is still slightly crumbly.
Slowly add in Elmhurst unsweetened walnut milk and stir until incorporated
Roll the mixture into 18 teaspoon sized balls. Place in the freezer for 15 minutes or leave in the fridge to firm up and enjoy!
Store any extras in the fridge for up to a week, or freeze until you're ready to enjoy!
Newest Recipes