How to Make Layered Chocolate Peanut Butter Overnight Oats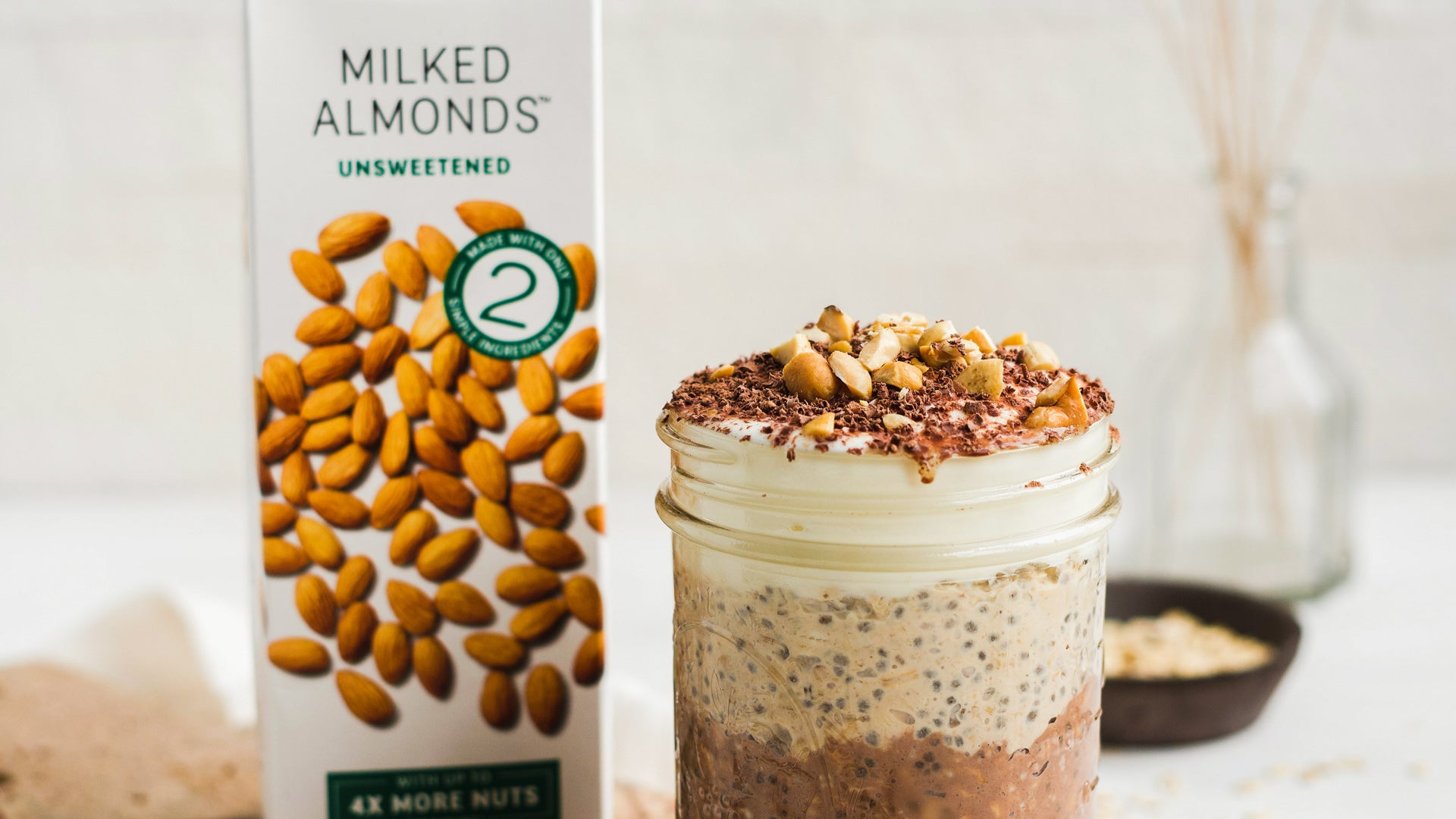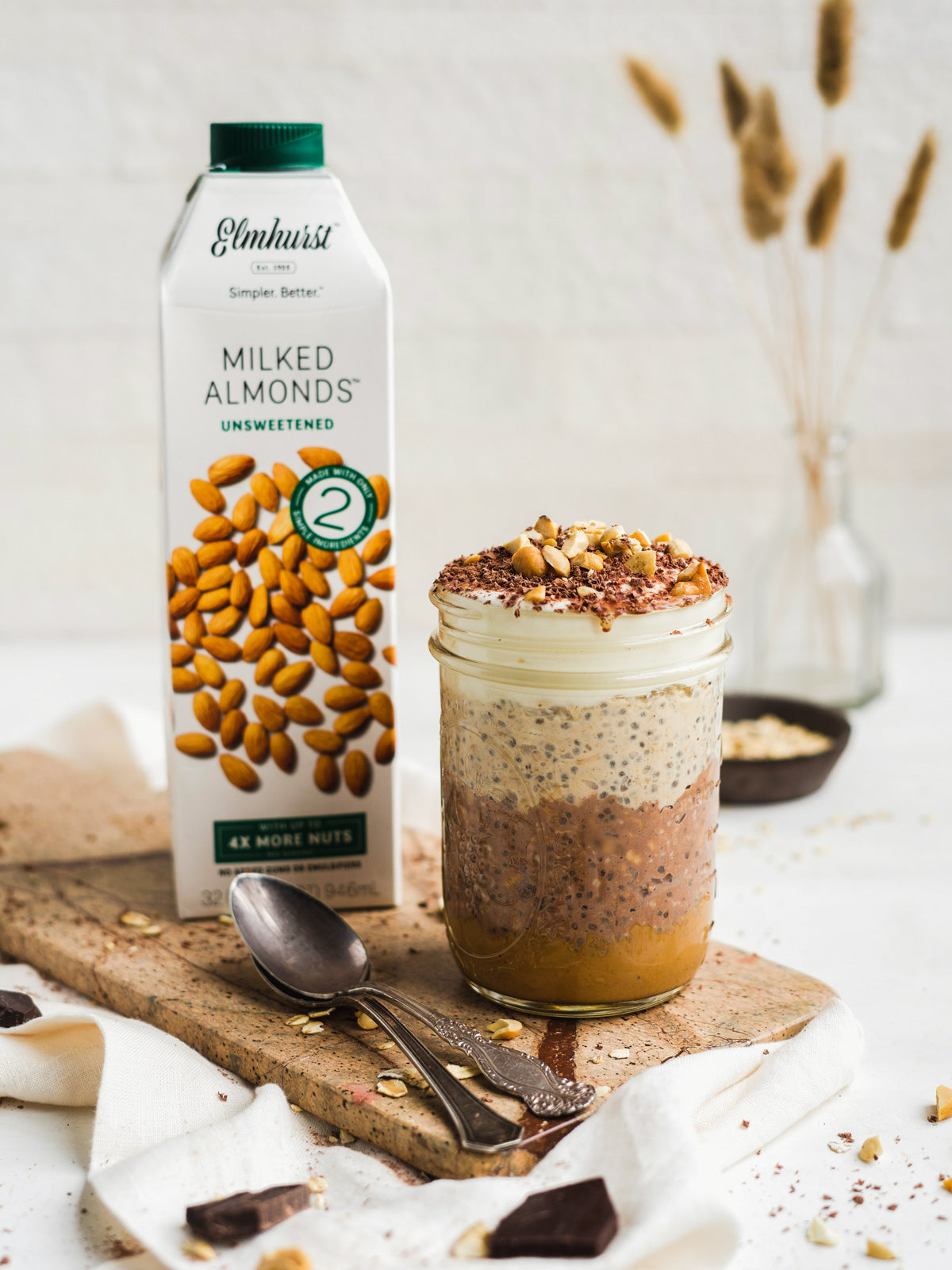 How to Make Vegan Layered Chocolate Peanut Butter Overnight Oats
Mornings are a lot better with this layered chocolate peanut butter overnight oats recipe made with Elmhurst unsweetened almond milk.
Ingredients:
• 1 ½ cups gluten-free rolled oats, divided
• 2 Tbsp chia seeds, divided
• 2 Tbsp maple syrup, divided
• 1 cup Elmhurst Unsweetened Almond Milk
• 1 tsp vanilla
• 4 Tbsp peanut butter, divided
• 1 Tbsp cacao powder
Optional Toppings:

• Dairy-free yogurt
• Cacao powder
• Chocolate shavings
• Chopped nuts
Instructions:
In two separate bowls, combine the oats, chia seeds, maple syrup, and Elmhurst 1925 Almond Milk. Each bowl should have ¾ cup oats, 1 Tbsp chia seeds, 1 Tbsp maple syrup, and ½ cup almond milk. Stir to combine.
In one of the bowls, stir in the vanilla and 2 tablespoons of peanut butter. Set aside.
In the other bowl, stir in the cacao powder. Place each bowl in the refrigerator for at least 3 hours, preferably overnight, to chill.
Once chilled, spoon a tablespoon of peanut butter into the bottom of two jars. Then add a layer of the chocolate oats followed by a layer of peanut butter oats.
Top with dairy-free yogurt and garnish with cacao powder, chocolate shavings, and chopped nuts if desired! You can also make this one ahead and store in the fridge for up to 1 week.
Newest Recipes