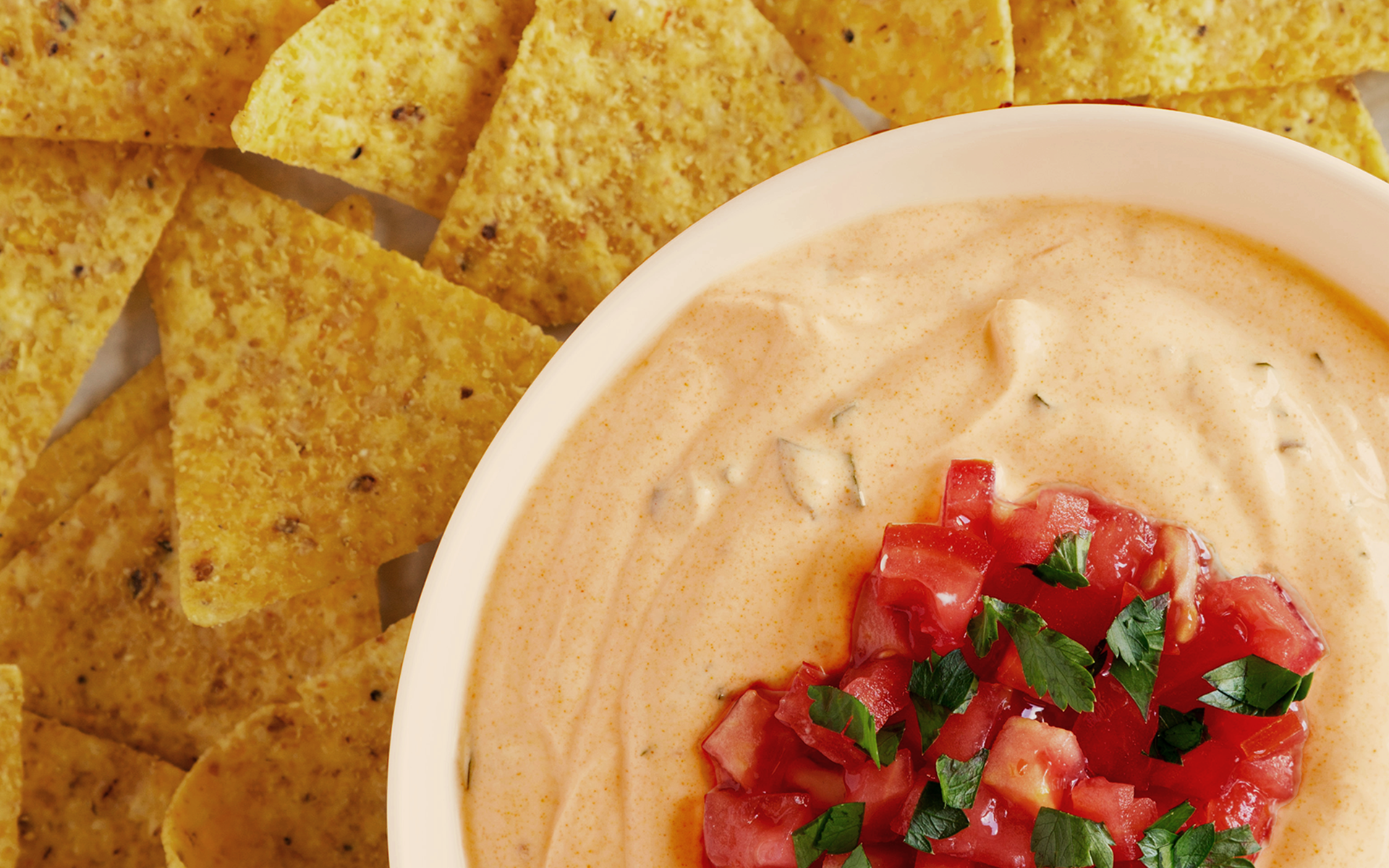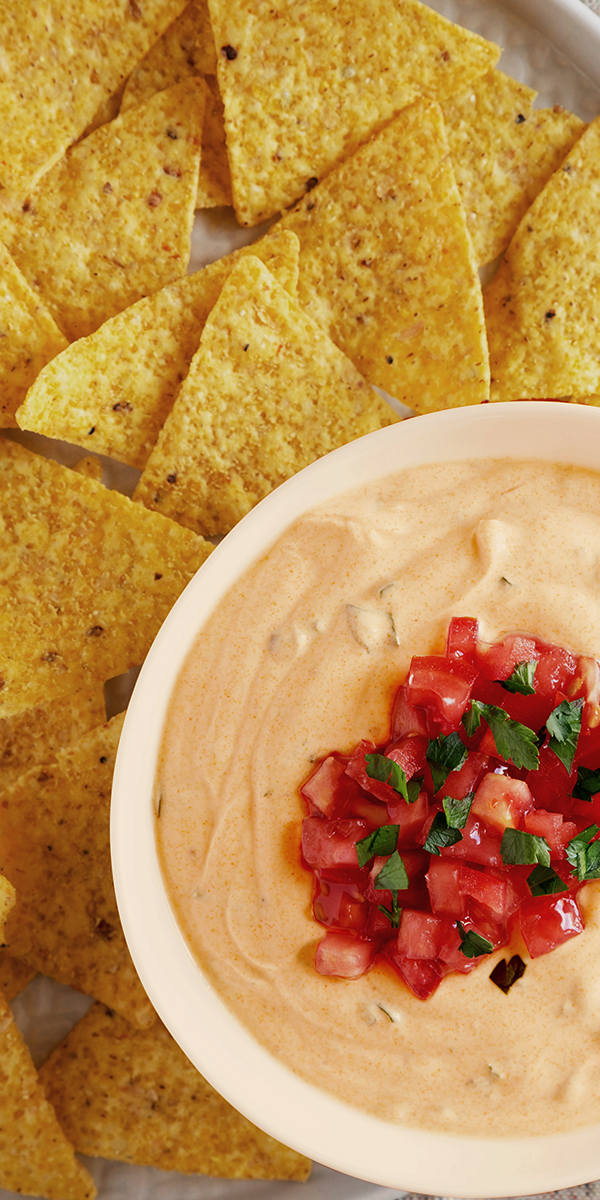 Warm, spicy, cheesy - this easy Vegan Queso Dip is exactly what you've been dreaming of and it's totally dairy-free. The secret ingredient that makes this extra creamy & perfectly dippable? It's our Unsweetened Milked Cashews.
Ingredients:
• 1 ½ cups Vegan Shredded Cheddar Cheese
• ¼ cup Nutritional Yeast
• 1 clove Garlic, minced
• ½ tsp Onion Powder
• ½ tsp Cumin
• ½ tsp Chili Powder
• ½ cup Green Chilies - Canned
Salt and Pepper to Taste
*Optional – Diced jalapenos for some extra spice
Instructions:
Bring Elmhurst unsweetened cashew milk to a simmer. Slowly incorporate cheese and whisk until completely melted and well combined.
Remove from heat and add in spices, nutritional yeast and chilies. Season with salt and pepper to taste. Serve warm with your favorite tortilla chips and top with diced tomatoes + cilantro if you'd like!
Makes 10 – 12 servings
Newest Recipes