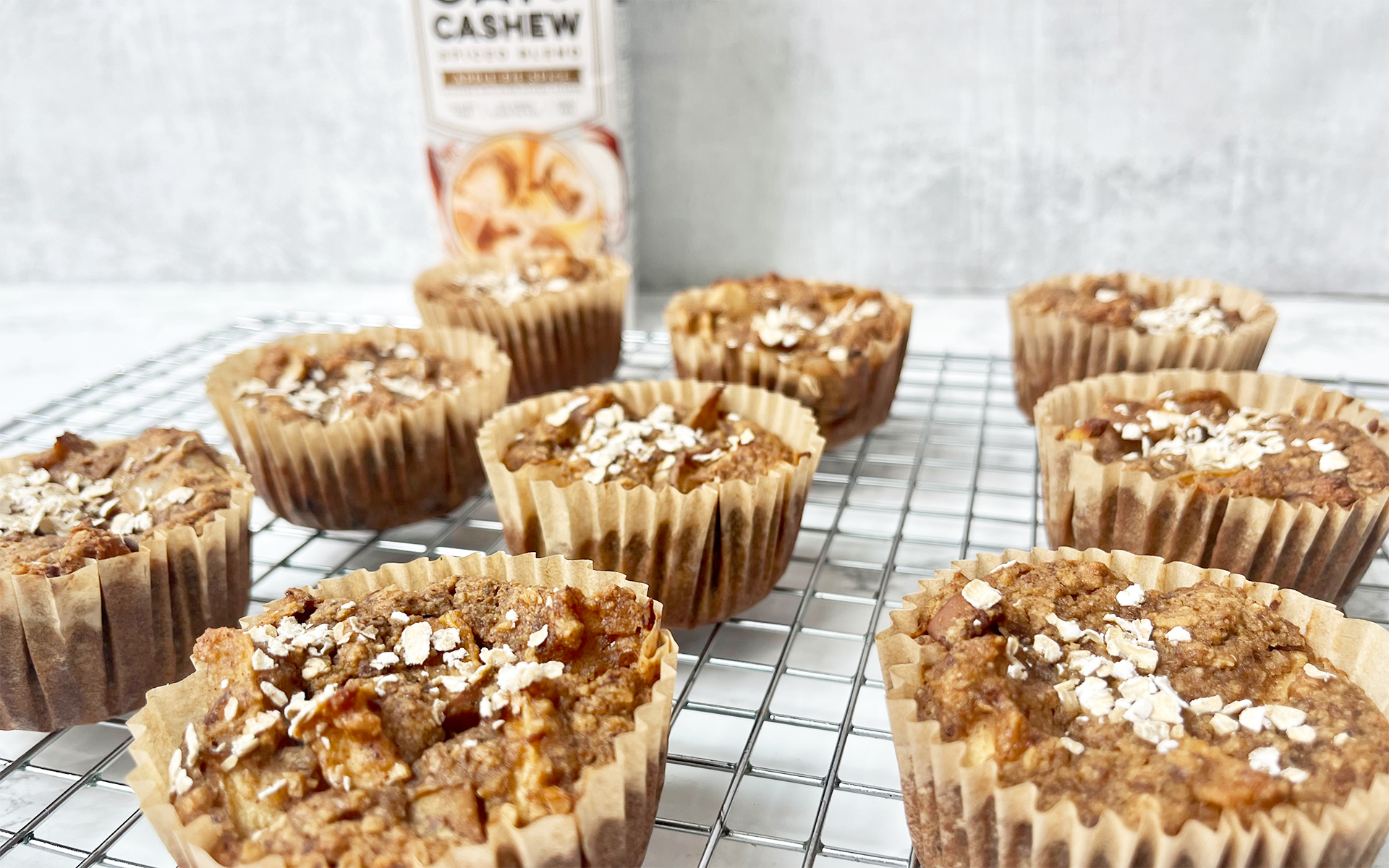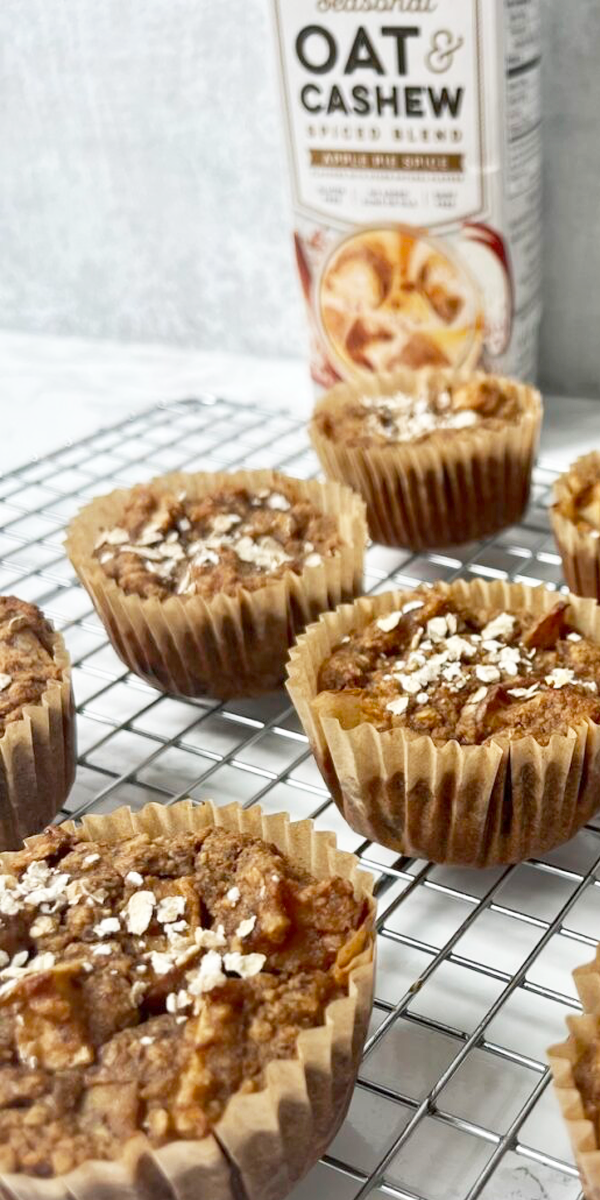 Fall baking season is in full swing and these easy Apple Muffins are sure to be a favorite. Packed with extra flavor thanks to our limited-edition Apple Pie Spice Blend, these muffins are dairy-free, gluten-free and vegan so everyone can enjoy all cozy season long!
Ingredients:
• 2 flax eggs (2 tbsp ground flax + 6 Tbsp of water or Apple Pie Spice Blend)
• 1 tsp vanilla extract
• 1/3 cup coconut sugar
• ¼ cup oat flour
• ½ cup oats
• ½ cup almond flour
• 1 tsp cinnamon
• 2 tsp baking powder
• 1 ½ cups of diced apples
Directions:
Preheat the oven to 350F and grease or line a muffin pan.
In a large mixing bowl add the flax eggs, Apple Pie Spice milk, vanilla, and coconut sugar and whisk together.
Add in the oat flour, oats, almond flour, cinnamon, and baking powder and whisk together until smooth.
Fold in the diced apples.
Portion out the batter into your muffin pan, filling about ¾ full and sprinkle the top of each muffin with oats.
Bake for 40-45 minutes, or until a toothpick comes out clean.
Let cool & enjoy!
Store any leftovers in an airtight container in the fridge for up to 1 week.
Makes 9 Muffins
Newest Recipes