Dairy-Free Lemon Blueberry Loaf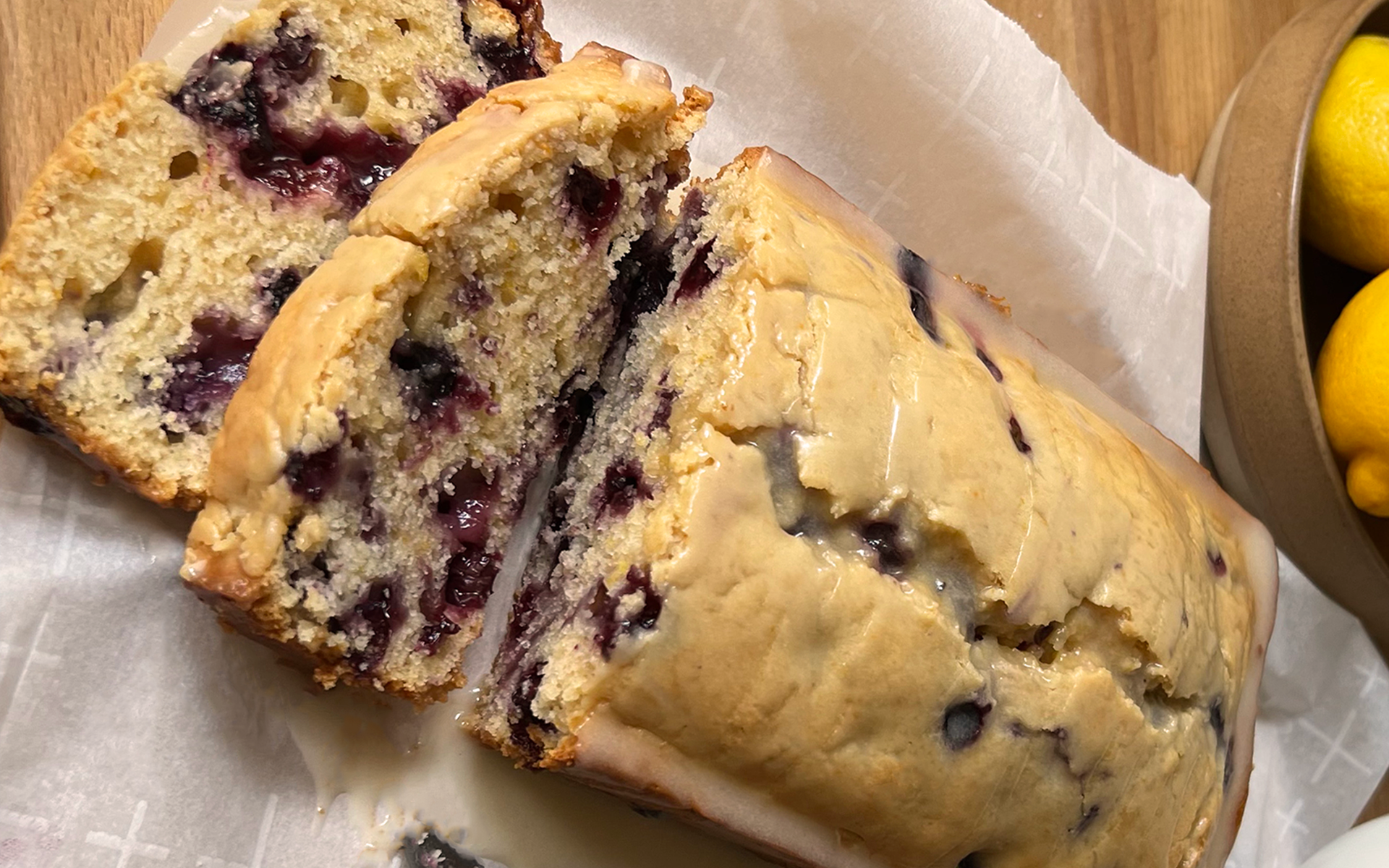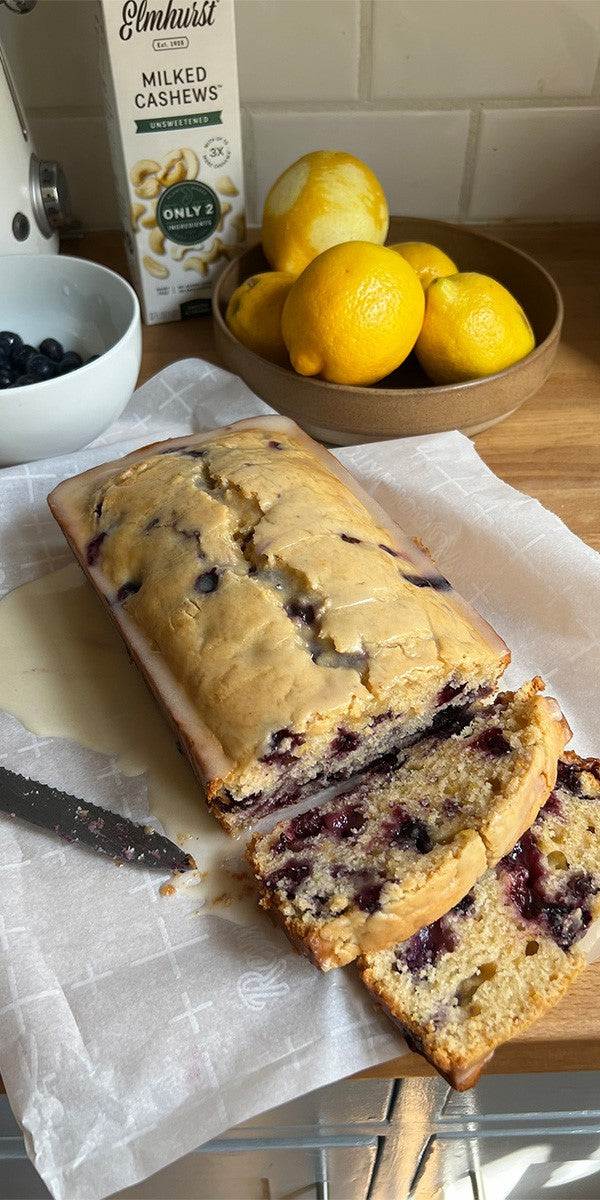 Recipe created by Megan Sheley
The perfect spring or summer loaf - a dairy-free lemon blueberry loaf. We used our Unsweetened Cashew Milk for the base of this along with plenty of lemon and fresh & frozen blueberries (you can use one or the other, but this combo helps get the perfect color). For breakfast, brunch or dessert - this is a good-for-the-soul kind of treat.
Ingredients:
FOR THE LOAF
• 1 cup sugar
• 2 tbsp grated lemon zest
• 4 tbsp fresh lemon juice
• 1/2c melted vegan butter
• 1 egg or sub flax-egg for a fully vegan recipe
• 1 tsp vanilla extract
• 2 cups all-purpose flour + 2 Tbsp to toss the blueberries in
• 2 tsp baking powder
• 1/4 tsp salt
• 1 cup fresh blueberries
• ½ cup frozen blueberries
FOR THE GLAZE
Instructions:
Grease a loaf pan and preheat your oven to 350F.
In a large bowl whisk together your cashew milk, sugar, lemon zest, lemon juice, melted vegan butter, vanilla, and egg (or flax egg) until well combined.
To the wet ingredients, add in your flour, baking powder, and salt. Stir until combined, but don't over mix (it will make your loaf too dense).
In a small bowl add fresh & frozen blueberries and toss in 2 tbsp of AP flour. This helps distribute them throughout your loaf instead of sinking to the bottom while it bakes. Very gently, fold the blueberries into your batter.
Pour your batter into the pan and bake on the center rack for 65 minutes.
While loaf is baking - make your glaze by adding the powdered sugar, vanilla, cashew milk, and melted butter to a small bowl and whisk to combine. Set in fridge until loaf is done.
Insert a toothpick into your loaf to test doneness – should come out clean. Let cool for 30 minutes, then slide a knife around the sides to remove. Drizzle with your icing, slice and serve!
Enjoy!
Makes 8-10 Slices
Newest Recipes