Creamy One Pot Mushroom & Miso Pasta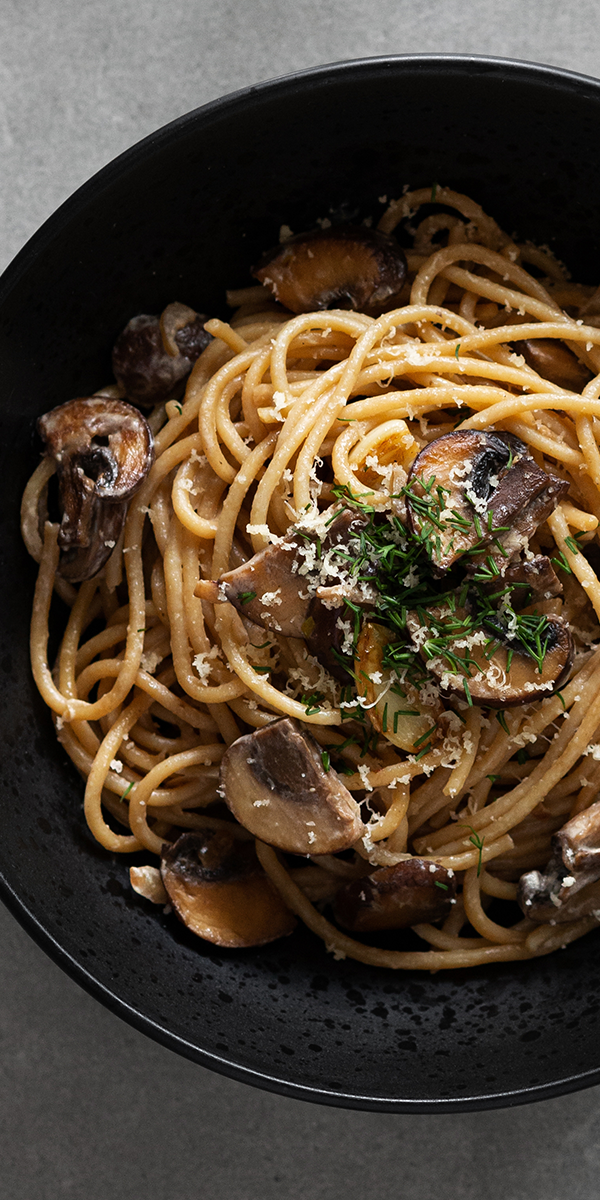 Recipe Created by: Megan Sheley @megansheley
Need a simple dairy-free dinner that brings all the flavor and that you only need to use one pan to make? We've got you. The miso mixed with creamy unsweetened oat milk + mushrooms make for the creamiest, richest umami flavor. Try adding peas, arugula or broccoli for a little pop of green or whatever veg you'd like!
Ingredients:
• olive oil
• 1 shallot
• 1 ½ cups mushroom
• 1 ½ tsp minced garlic
• 1 ¼ cup Elmhurst® Unsweetened Oat Milk
• 1 ½ cups veggie broth
• 70g pasta of your choice
• 1 Tbsp nutritional yeast
• 2 heaping tsp miso paste
• salt & pepper
Directions:
Drizzle a little olive oil in a pan and heat on medium. Add in shallots and sauté until translucent & lightly browned.
Add in your mushrooms and sauté for 3 more minutes to soften, then mix in your garlic and turn the heat to low (garlic burns quickly).
Stir in your broth, oat milk, nutritional yeast, and miso. Bring to a light boil then add in your pasta (we used spaghetti) and cover for 3 minutes then stir to make sure the pasta isn't sticking.
Cover for another 7-8 minutes and stir well. Your pasta should be al dente and soaked up all of your broth mixture.
Optional - add any additional fresh or frozen veggies and stir again! Add salt & pepper to taste if needed or dairy-free parm, then serve & devourrrrr!
Makes 1-2 Servings
Newest Recipes