How to Make an Avocado Green Dairy-Free Smoothie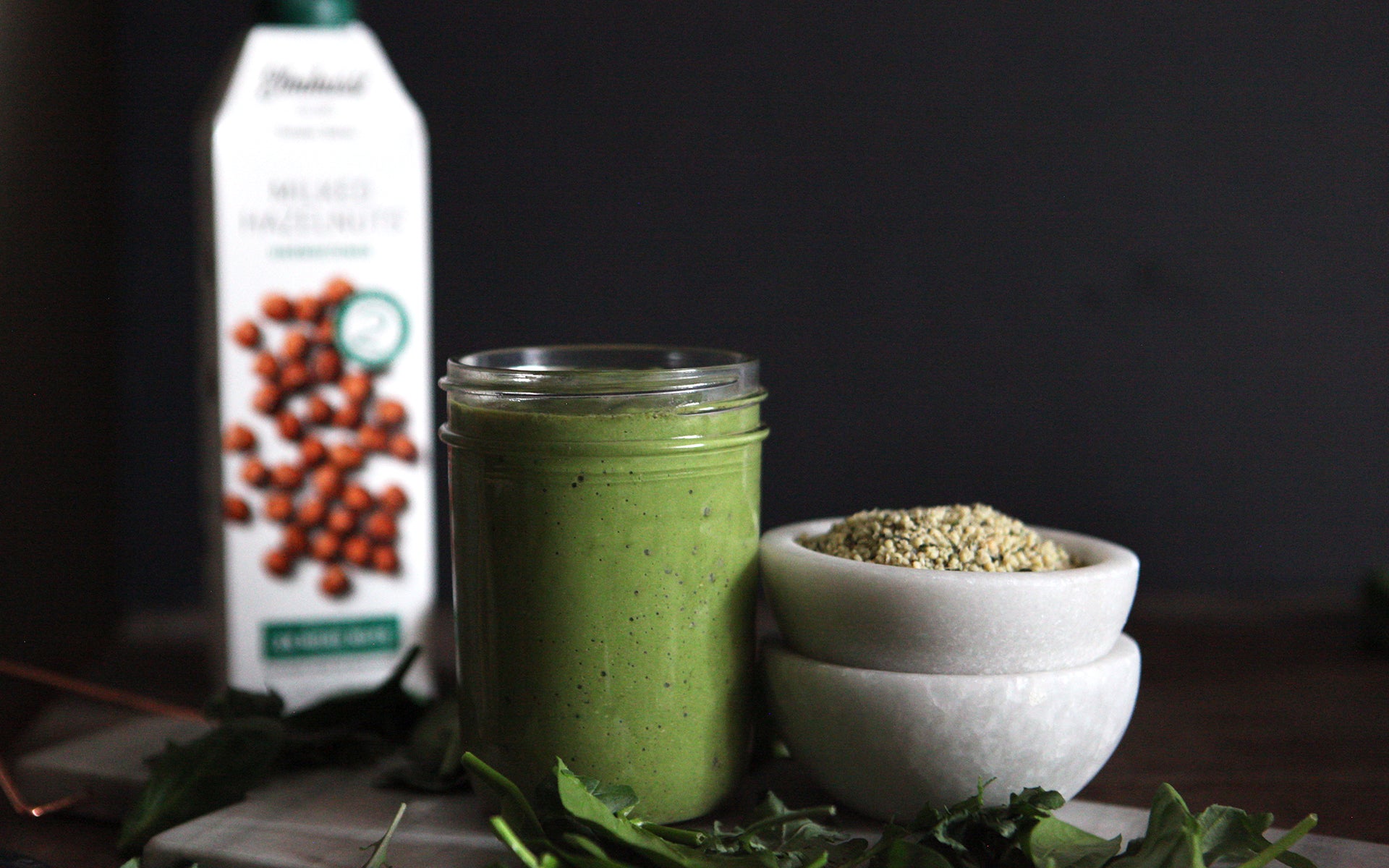 Serves: 1-2
Prep Time: 5 minutes
With this Avocado Green Smoothie, you have a lot of room to really make it your own!
Choose your favorite
dairy-free plant milk
, leafy greens (spinach, kale, swiss chard, etc.) and for an added boost, you can add a little moringa. It's thick, creamy and packed with goodness to keep you going without a sugar crash.
Ingredients:
• 1 cup Elmhurst Plant Milk, variety of your choice
• 2 Tbsp Hemp Seeds
• 1 tsp Cinnamon
• ½ ripe Avocado
• 2 Large Handfuls of Dark Leafy Greens (Spinach, Kale, Swiss chard, etc.)
• ½ cup Banana – Sliced, Frozen
Optional - For an extra boost, try adding 1 tsp moringa
Instructions:
Load your blender with all your ingredients in the order listed. This will help them come together easier
Blend until smooth and creamy
For a
thicker smoothie
– Try starting with just enough
plant milk
for the blades in your blender to run. Continue to add a little more
plant milk
at a time until you get the thickness you're looking for, then blend until completely smooth.
Newest Recipes