Tips and Tricks for Staying Productive and Entertained During Quarantine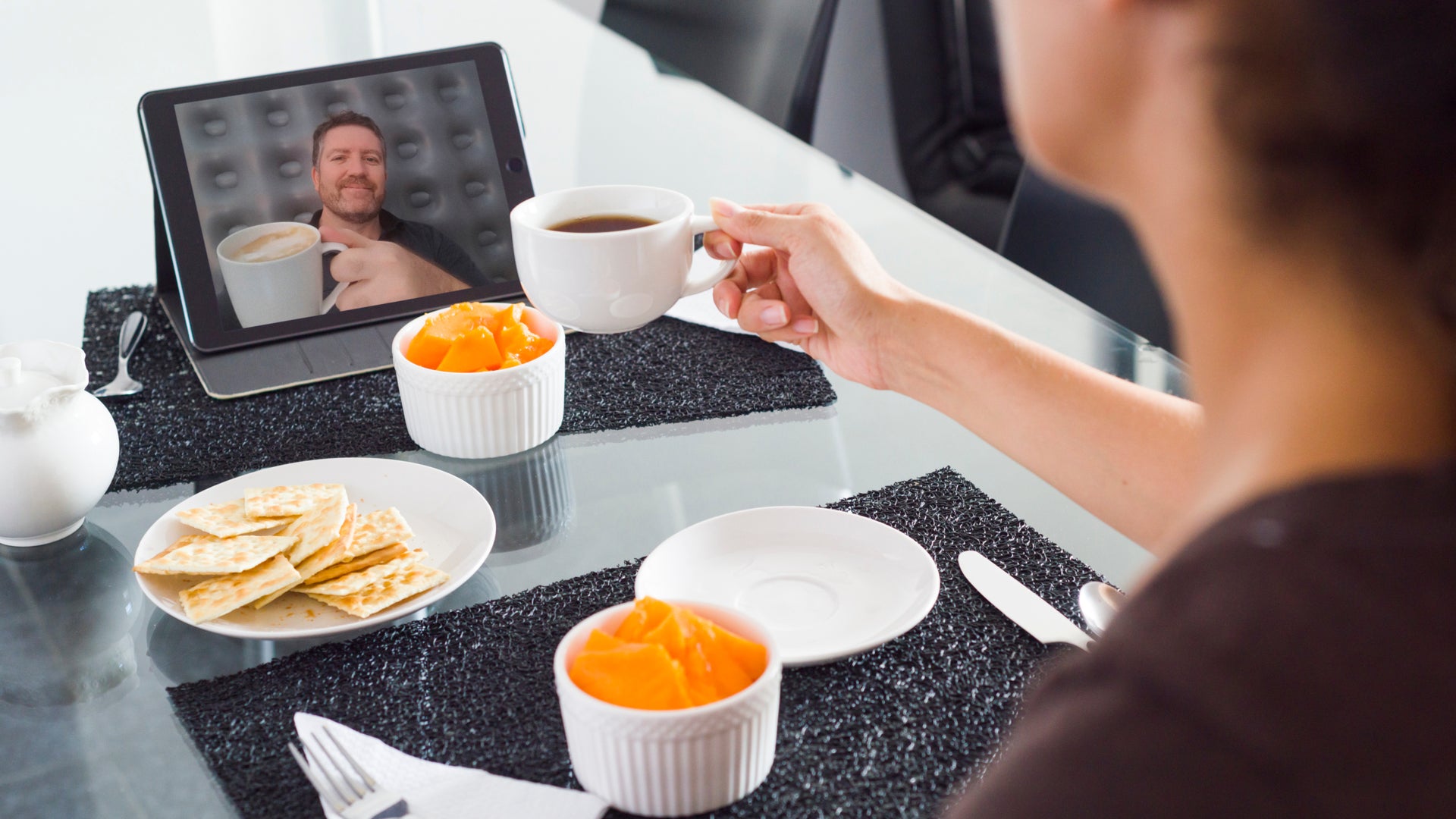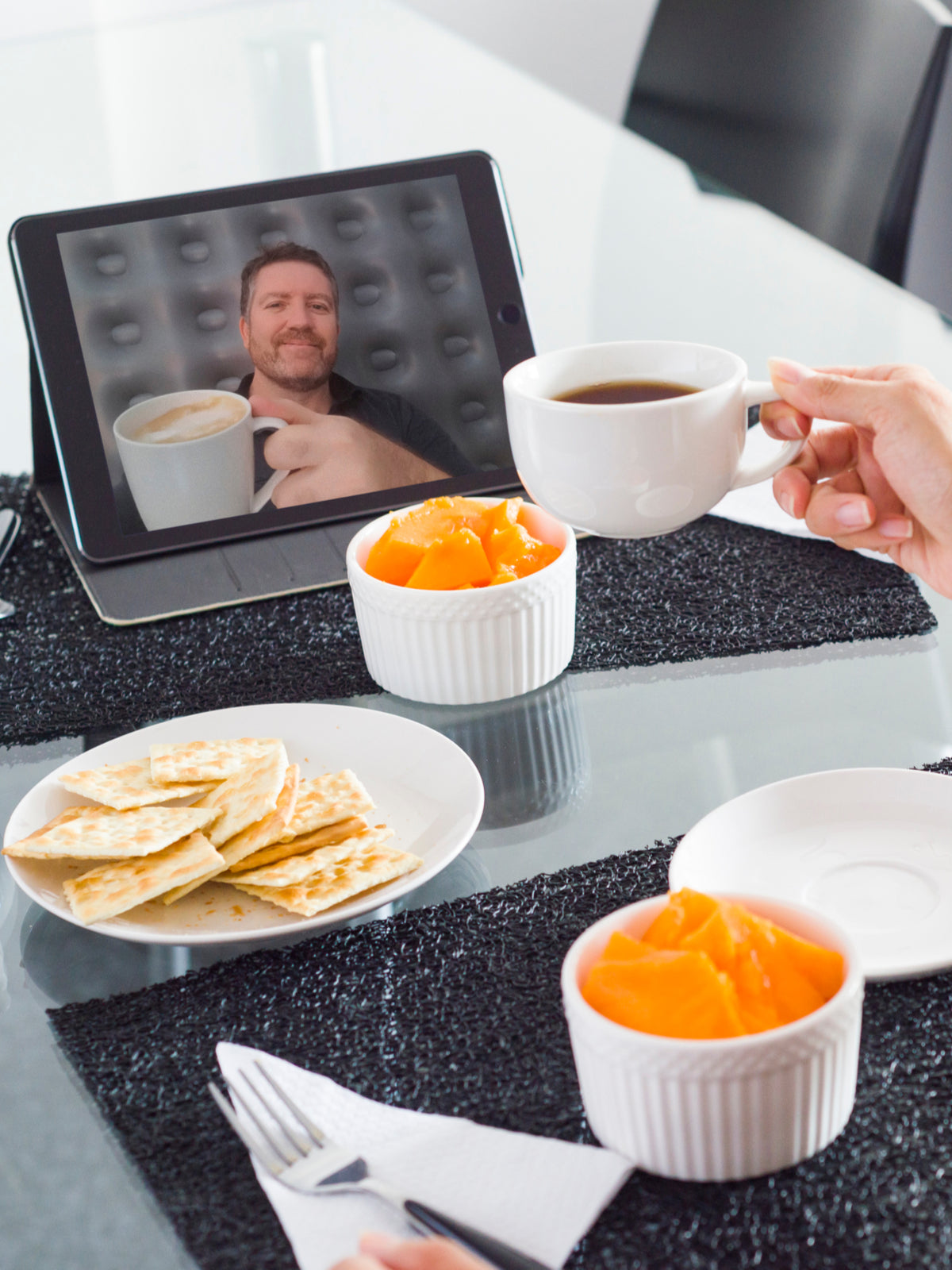 Today, many of us are facing a new normal. As the world adjusts to at-home work environments and virtual communication, the distance between us and our loved ones is sometimes discouraging. However, modern technology and a little positivity makes it easier than ever to communicate with the people we love the most! Whether it's a common meal shared in separate homes, a group video call, a treasured handwritten letter or time spent swapping memories, there are so many ways to spread hope throughout a quarantined world.
Making the most of social distancing
Social distancing means maintaining at least six feet of distance from one another in order to stop the spread. We have all experienced the effects of this act in some way: relocating to remote work, quarantining for an indefinite period of time, going to the grocery store only when absolutely necessary. Less and less time is spent in the presence of others, while more and more time is spent talking to the cat.
However, "social distancing" might not be the best way to describe this act. Although we may not be able to spend regular time with those we love, that doesn't mean we need to feel isolated or alone during this time. So, what can we do?
Here's the simple answer: find ways to introduce friends and family into your life, even if it's from a distance.
Cooking virtually
There are plenty of ways to get creative with this one! Maybe it's a video call with your computer propped up in the kitchen, while you both make the same recipe. Take it a step further, even, and make it a dinner date, sampling the recipe you whipped up and comparing success rates and tastes. Maybe you put the ingenuity of your quarantine-mates to the test and all compete in a cooking competition using only a limited number of ingredients. Have a pantry stocked full of
Elmhurst's plant-based milk
with not a clue how many cups of coffee you'll have to drink to finish it all? Check out some of these
recipes
and maybe try your hand at some delicious
homemade mango nice cream
!
Letters
Since stationary comes in packs of 10,000, odds are you have some lying around in a desk drawer somewhere. It's time to get it out! As great as getting a random "thinking of you" text is, a handwritten letter means so much more. In a digital age, written communication still makes us feel a different way. Don't know what to say? Don't have much more to report? Something you might try writing about is your favorite memory with that person -- just because we can't physically go outside, doesn't mean your mind is constrained at all. Odds are, such memories will make them smile, and isn't that what we need more of nowadays?
Create
For those with a desire to DIY and upcycle everything in the four walls of your home, invite a friend to do the same. Come up with something you both find entertaining, such as painting a canvas using the same subject, writing a short story with the same prompt, trying your hand at a macrame pattern, or tie-dyeing old clothing, and get to work! Once the project is complete, share your finished product with the other and compare! You'll feel connected throughout the creation process knowing you're working on the same creation, and also pass the time doing something beautiful and productive.
Working remotely
Speaking of being productive, with so many people now working remotely, it's become a priority for many to discover the best way to maintain motivation and productivity. Most of us experience an adjustment period when transitioning to an at-home work environment. However, that doesn't mean we need to fall into a black hole of distractions, or lose the support of our coworkers. Looking for the best way to stay on track and help keep the team's spirits high?

We have two suggestions for you: keep it normal, and keep it fun.
Keep it normal

If the at-work discussion of monthly events typically happens in person, there are ways to help keep it that way. Thanks to all the ingenious methods of video chat, it's easy to keep meetings going, you can fight the feeling of complete isolation. Emails are handy, but if teamwork and collaboration are integral to your company, video calls can help keep workflow socialization normal and efficient.

It's also important to realize that as hard as we try to maintain normalcy and routine in a work-from-home-day, abnormal things happen. Your cat might walk across the computer screen during a conference call; a coworker's toddler might poke her curly head in to say hello; instead of feeling frustration at the distraction, view it as an opportunity to share a bit more about yourself with your coworkers. Introduce the visitors! Acknowledge that, yes, your pet strolling across the table isn't totally normal for a work meeting, but embrace the fact that neither is having a work meeting at your dining table!
Keep it fun

Most likely, if working from home is a challenge for you, it's a challenge for others as well. But if there's anything we've learned from quarantining, it's that we can continue to adapt and make the best of a difficult situation. Maybe it's roping off a section of the house as a "work only" place; maybe it's sticking to the daily routine of waking up, working out, and making breakfast before sitting down at the computer. It may seem hard separating the two since work and home have become one for the time being, but try to find balance when you can. Consider hosting a post-work video call happy hour! BYOB to the couch and encourage an honest conversation on creating a work environment while at home. Whatever people suggest, consider how it might help you find order in your work.


Keep in touch
While there is only one way to social distance, there are countless ways to stay social while maintaining your six feet of separation. No matter what your style, whether you're whipping up a homemade latte with Elmhurst's delicious cashew milk or Barista Editions (quarantine favorites, since you can stock up and leave it in the pantry for up to six months) to enjoy during your coffee-date video chat with your grandma, or ordering bulk acrylic paints and canvases for a family wine-and-paint night, there is no wrong way to stay social while social distancing!