How to Make the Best Vegan Fall Recipes with Elmhurst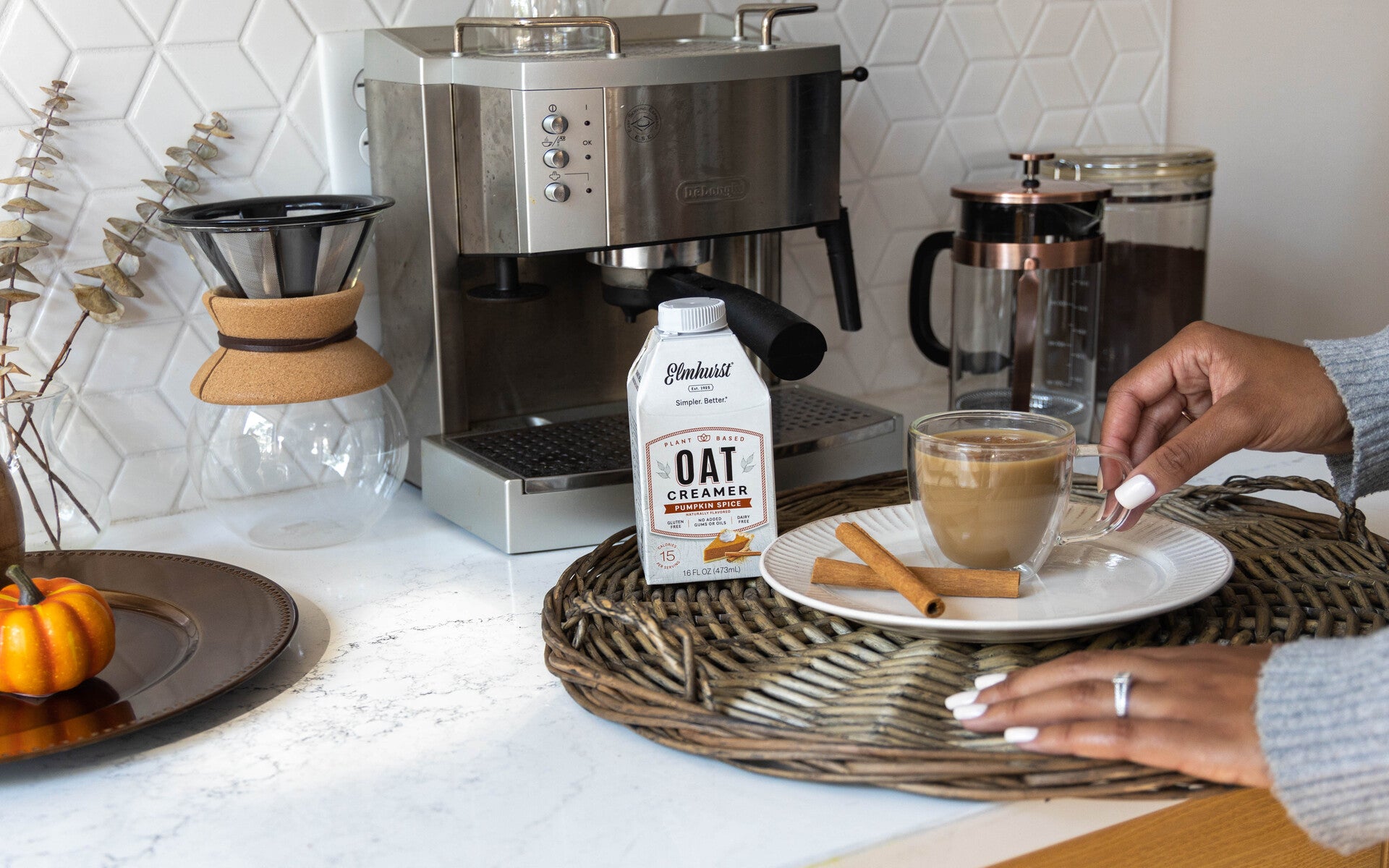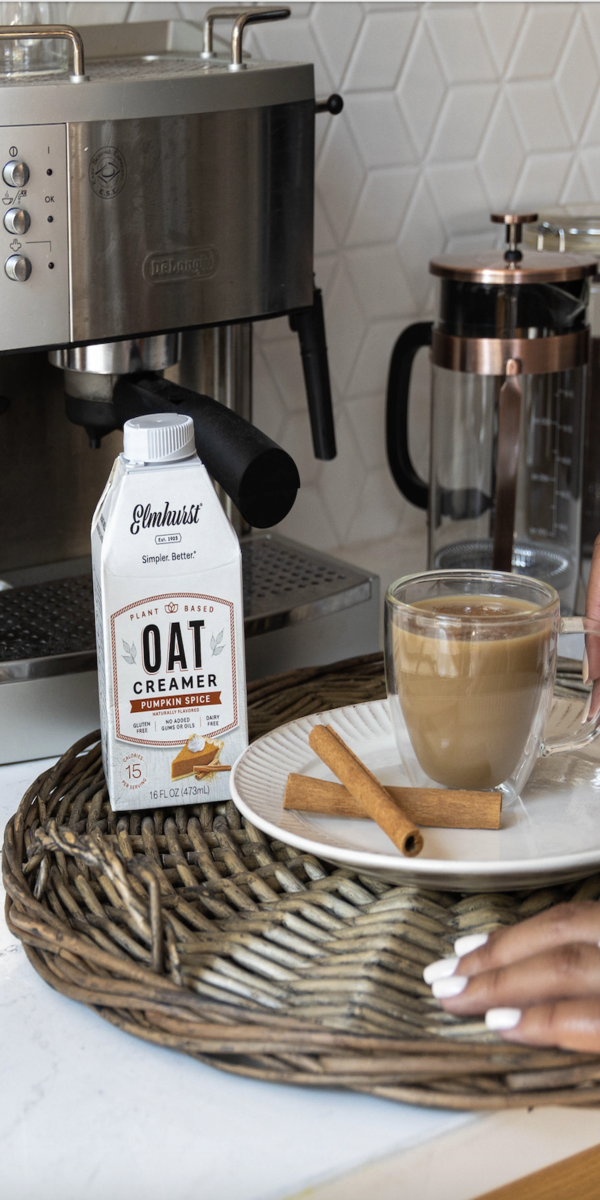 Have you started your Thanksgiving prep yet? Or are you looking for tasty, fall-inspired dairy-free and vegan recipes?

Whatever your reason, here's a look at our top 4 recipes that you're sure to love this fall.
Fall is always the season for pumpkin spice, and now you can make an incredible Pumpkin Spice Latte without leaving home thanks to our collection of Plant-Based Milks and Creamers. Save some time by skipping the long lines at the coffee shop and get ready to cozy up.
Our Barista Edition Plant Milks were made for coffee, giving you that smooth and velvety texture to perfectly pair with all that pumpkin flavor that tells you it's fall. The best part? These plant milks are made without added gums, oils or other added junk - because who wants that in their dairy-free latte?
We used our Barista Oat Milk in this recipe, but our Pistachio or Almond Barista Edition would be great too! Looking for an even easier way to spice up your cup? Then our limited-edition Pumpkin Spice Oat Creamer might be just what you need.
Once you try these smooth, creamy Vegan Garlic Mashed Potatoes, you'll want to have them with every meal you ever eat. Luckily, they're simple and fun to make, and can be on your plate in under 30 minutes.
You can even make a big batch of these dairy-free mashed potatoes in advance and keep them in the freezer for up to a month!
For this recipe, we love to use our Unsweetened Cashew Milk. It's got a more neutral flavor and the cashews make the potatoes extra rich & buttery. But if you're looking for a nut-free option our Unsweetened Oat Milk will still work great!
One thing that is a must though? Yukon Golds. Trust us - they're the perfect potato for this recipe and bring another level of flavor that can't be beat.
Good things come to those who are willing to wait. Now, we know that isn't necessarily an easy mantra to follow, but we promise you it's worth it!
Our Vegan Pumpkin Cheesecake recipe requires a little extra prep, but once it's baked and cooled, it's ready to be devoured the next day.
This is another recipe that uses our Unsweetened Cashew Milk and sure to be a crowd-pleaser. And who says you have to wait for Thanksgiving or the holidays to try it? Fall or winter, this delicious dessert can be enjoyed all cozy-season long!
Who says sweet treats have to come at the end of a meal?
Granted, our Buttered Pecan Pie Cocktail is a great dessert option, but why not welcome your guests with all the best flavors from a pecan pie with this tasty drink?
Our version of this recipe includes our French Vanilla Oat Creamer but feel free to swap it out for your favorite to complement any other recipe changes you're planning.
Looking for Even More Recipes Perfect for Fall?
How about 14! We've gathered up some of our favorite deliciously dairy-free recipes into one tasty recipe book. From breakfast to dinner, cocktails and dessert - we're here to help make your plant-based holiday menu planning simpler.
Get the E-book -> 14 for the Ultimate Plant-Based Holiday Season