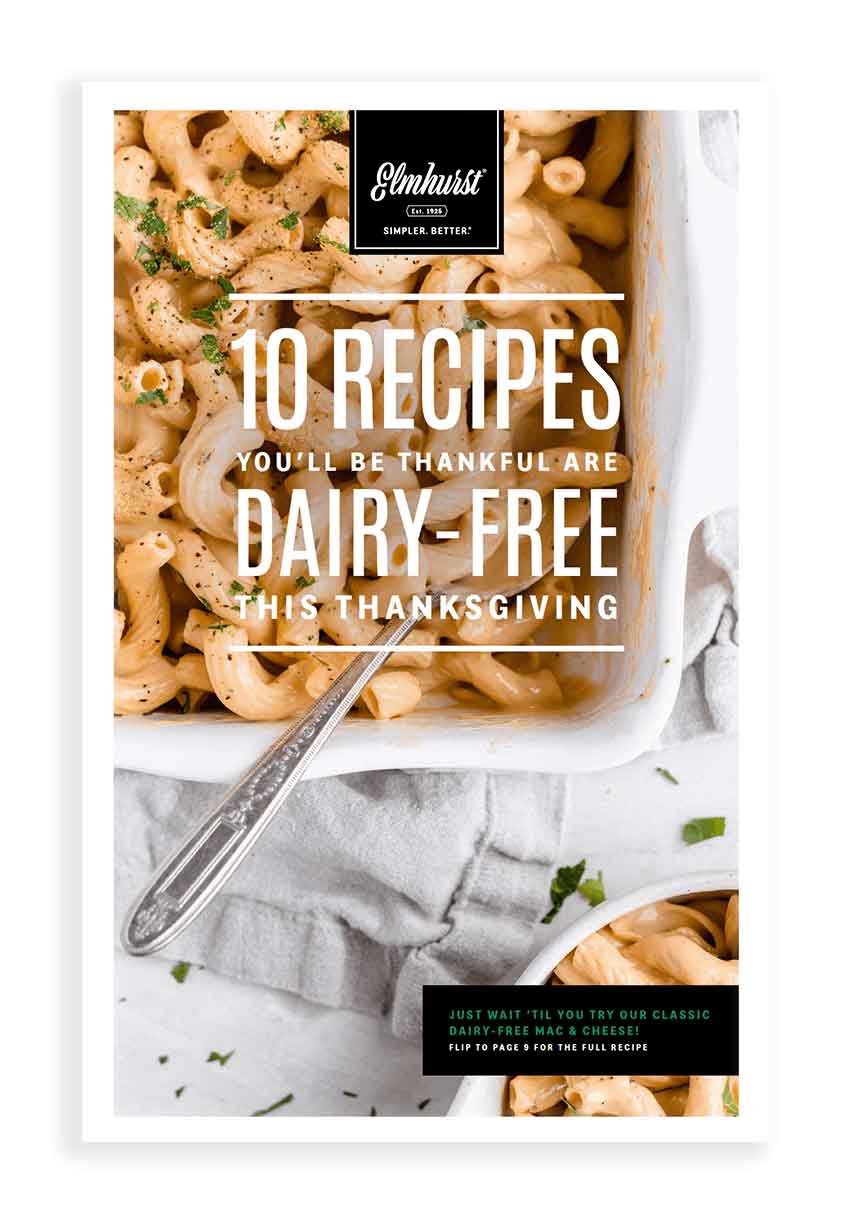 Thank You
We're so glad to get to be a part of your Thanksgiving! Your free e-book is on its way to your inbox now, ready to share with family + friends or to save for later. It'll be there in no time, but if you're ready to get started now just click the 'Download' button. Want a taste of what's inside? How about we start with the recipe right on the cover – Classic Dairy-Free Mac + Cheese. Full recipe is down below!
CLASSIC DAIRY-FREE MAC + CHEESE
Finally, a dairy-free mac and cheese recipe that's rich, creamy, and of course - delicious. Dairy-free mozzarella and cheddar cheese come together with our cashew milk to get this comfort-food classic just right.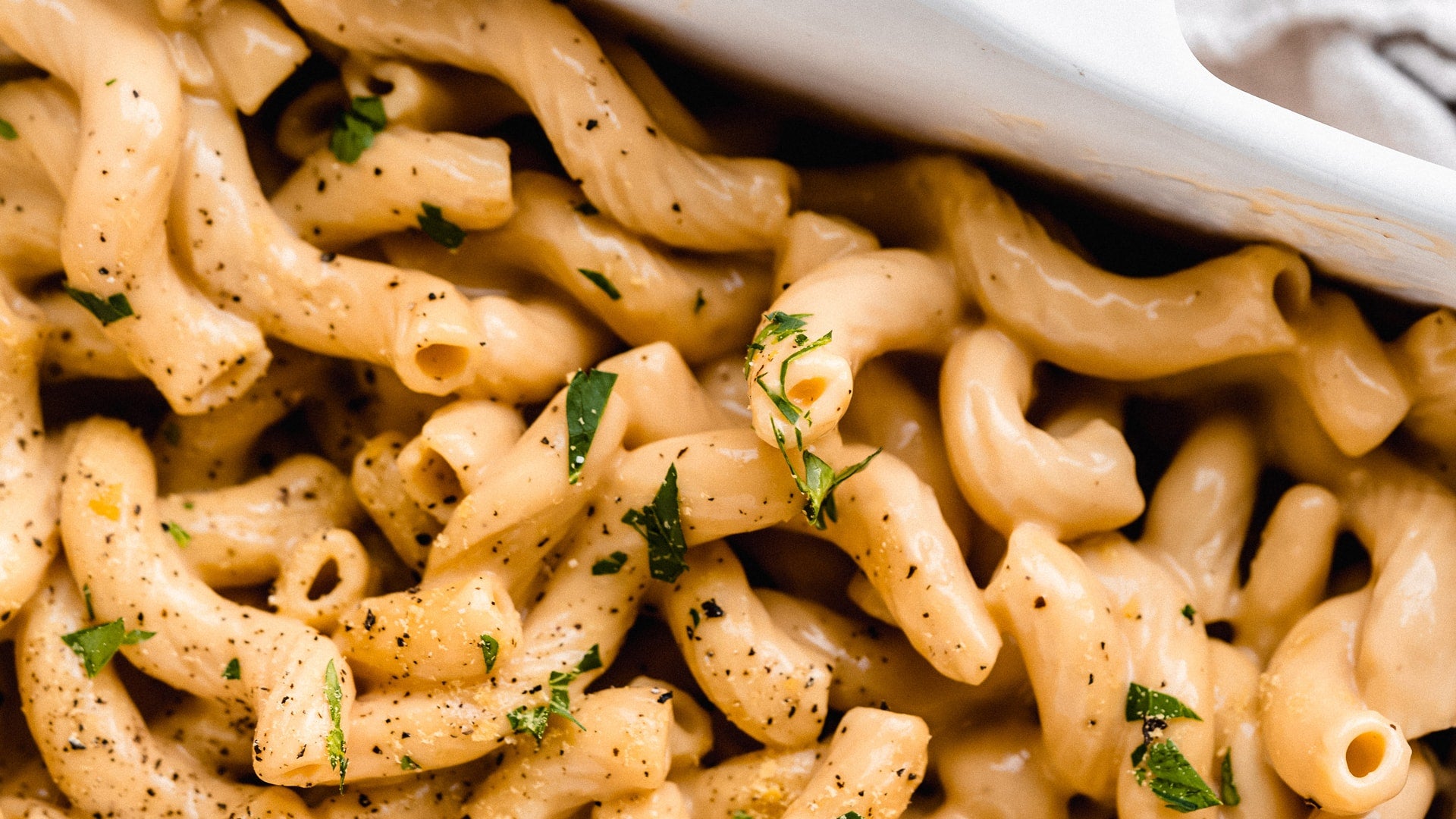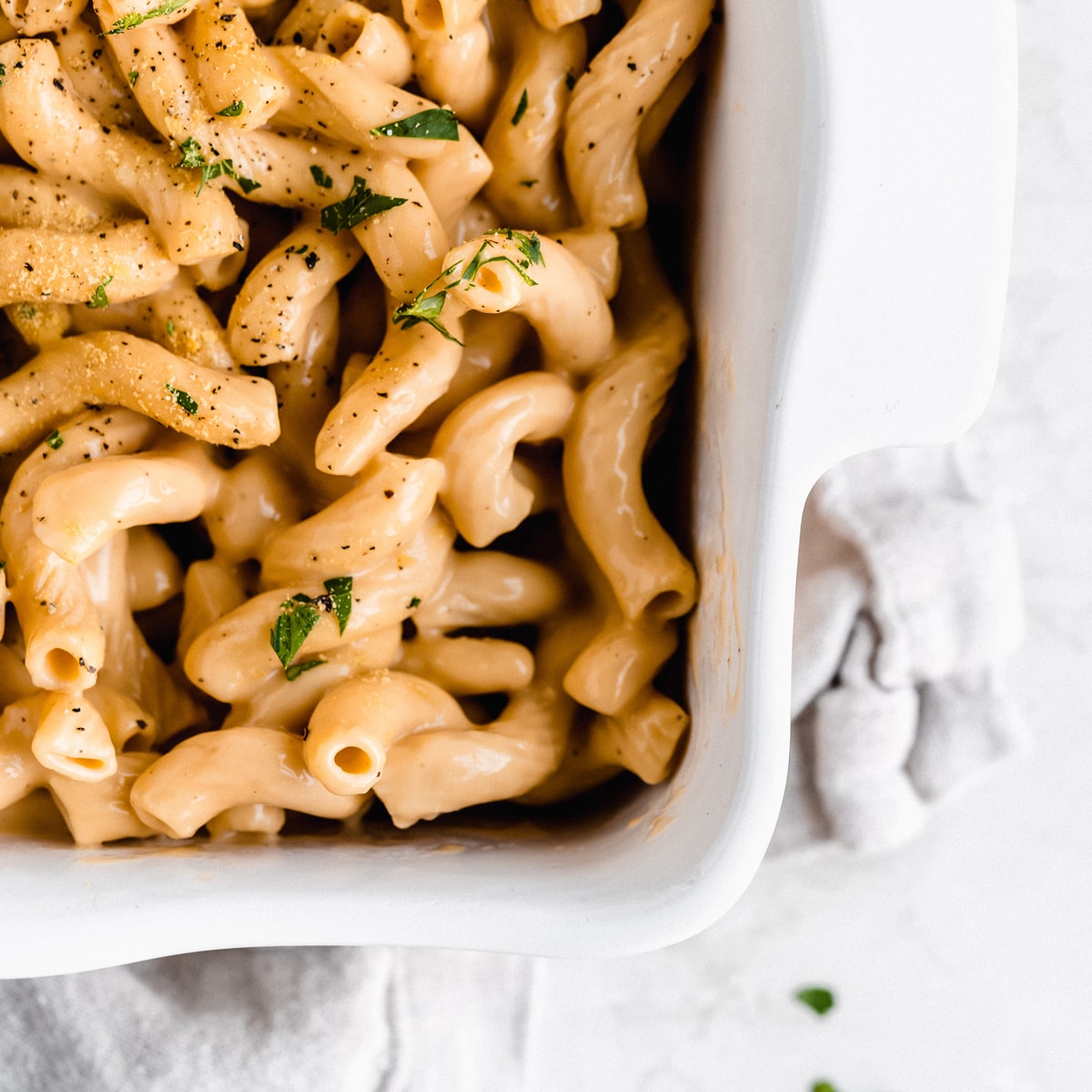 Ingredients
1 ½ cups Hearty Vegetable Stock
3 cups Pasta, uncooked
1 cup Vegan Shredded Mozzarella Cheese
½ cup Vegan Shredded Cheddar Cheese
1 Tbsp. Nutritional Yeast
1 tsp. Granulated Garlic
1 tsp. Granulated Onion
1 tsp. Ground Mustard
Salt + Pepper to taste
Preparation
Cook pasta al dente, according to package instructions. Usually about 6-8 minutes in boiling salted water. Drain, cool and set aside.
Blend together cashew milk and vegetable stock and bring to a simmer. Slowly incorporate cheeses and whisk until smooth.
Remove from heat and add in the spices and nutritional yeast. Season with salt and pepper to taste.
Transfer pasta to a baking dish and fold in cheese sauce until completely coated.
Top with additional cheese shreds and pop under the broiler, watching until cheese has melted and browned. Enjoy!