75% LESS SUGAR THAN CHOCOLATE DAIRY MILK*
What's better than a chocolate milk that has a just fraction of the sugar of other chocolate milks? One that's dairy-free, of course! Luckily for you, this chocolate oat milk is shelf-stable and the perfect size to bring with you anywhere. Work day snack? Check. Kid's lunches? You got it. Oh, and by the way, it's only 6 ingredients. Doesn't get much better than that.
*Nonfat chocolate dairy milk contains 32g per 12 ounce serving; Milked Oats™ Chocolate contains 7g sugar per 12oz serving.
HOW WE COMPARE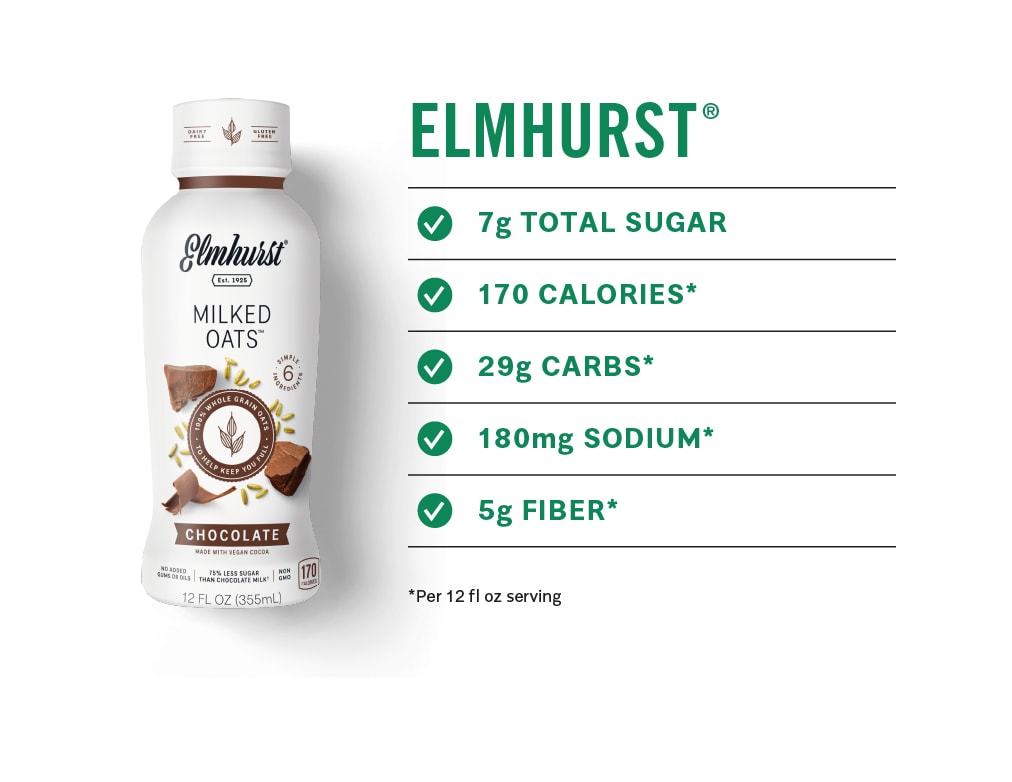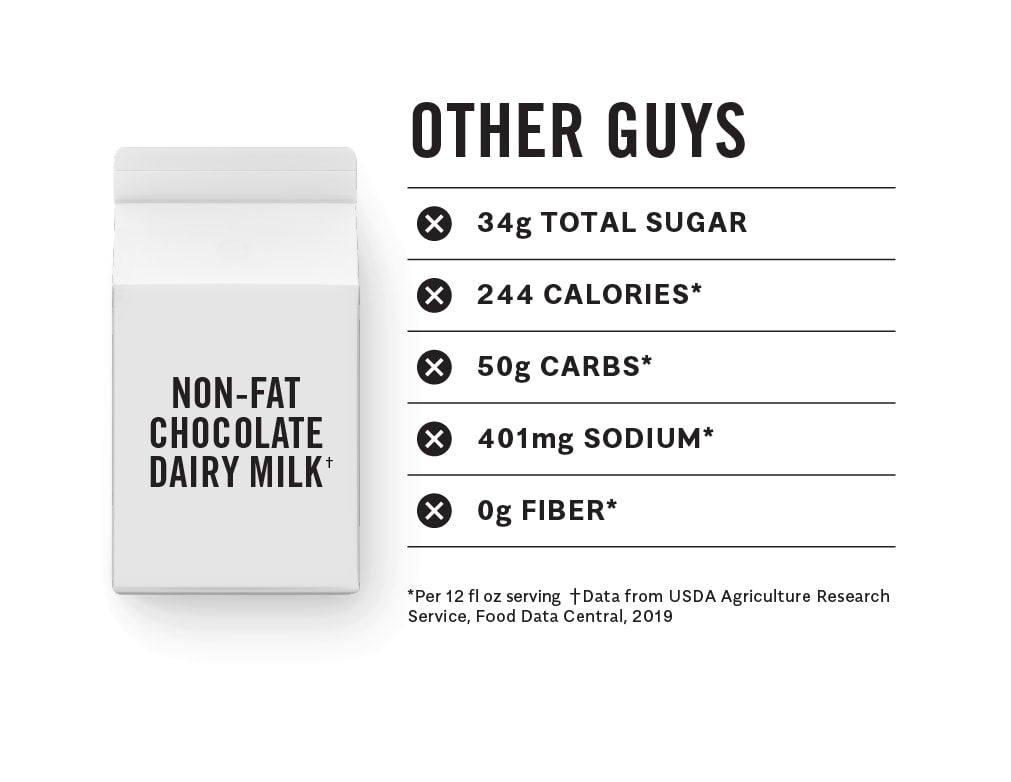 THE POWER OF WHOLE GRAIN
Don't underestimate whole grain. With 30g whole grain (a whopping 62% of your daily value), this oat milk not only helps keep you feeling full for longer, it helps sustain energy levels. So the next time you're in need of a little snack, a bottle of Elmhurst® Milked Oats™ may just be what you need to get you through! Not to mention, it may reduce the risk of heart disease. While many factors affect heart disease, diets low in saturated fat and cholesterol may reduce the risk of this disease.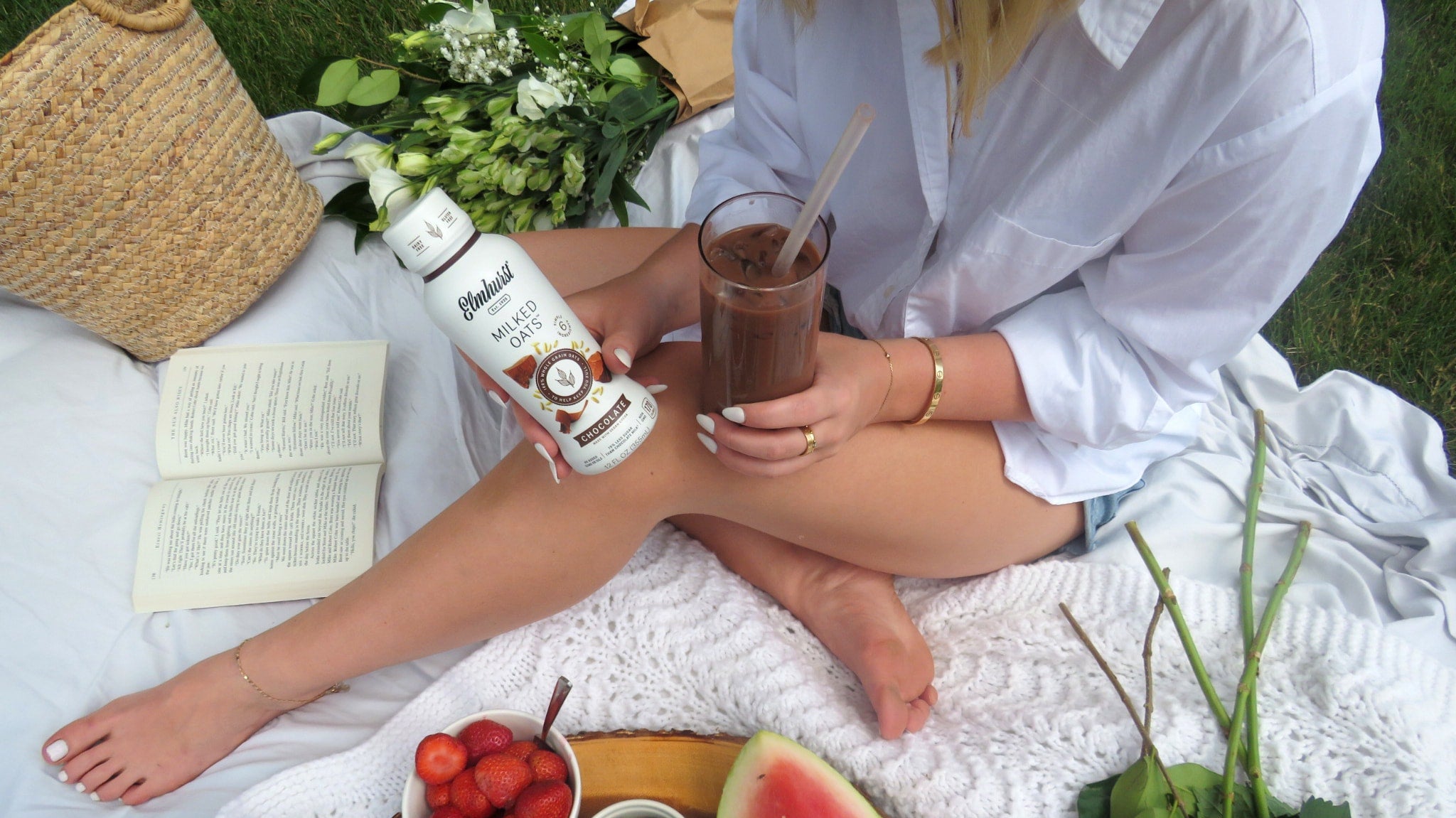 FULL OF INTEGRITY. NOT INGREDIENTS.
This oat milk is made with whole grain oats and only a handful of other simple ingredients. Can't believe we even need to say this, but there's no rapeseed oil, gellan gum, sunflower oil, locust bean gum, or other junk here. Wish we could say the same about some of the other guys. The good news is, if you just want a simple, tasty oat milk, all you have to do is click the button below!