Keto friendly
Paleo friendly
Gluten-free
Unsweetened Variety 6-Pack
UNSWEETENED PLANT MILK - 32oz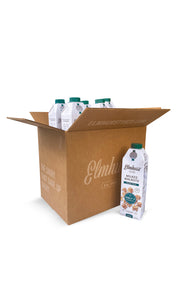 Superior Plant-Based Nutrition


THE HYDRORELEASE METHOD™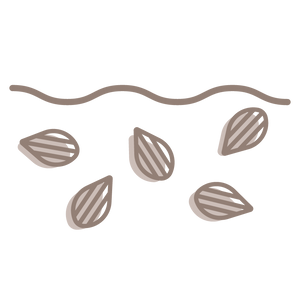 PRESERVES THE
NUTRITIONAL INTEGRITY
Using just water, The HydroRelease® Method preserves the integrity of fats, proteins and fibers from the source ingredient. No chemicals. No over-processing.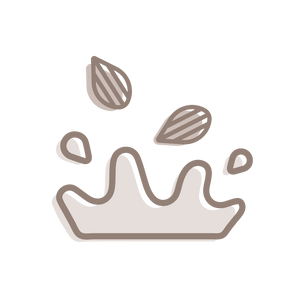 CREAMY TEXTURE,
SIMPLE INGREDIENTS
The nutritional components are recombined to create a thick, creamy full-flavored beverage without added gums, fillers or preservatives. The ingredient list couldn't be simpler.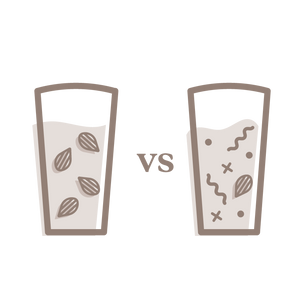 UNMATCHED
NUTRIENT DENSITY
With more of the nutrition preserved, Elmhurst® products are more concentrated with bioavailable nutrition - making them easier for your body to digest and absorb.
"Not only is this product simple and healthy with nothing added... it's DELICIOUS"

STEPH T.
"Love your products. Thanks for keeping ingredients simple!"

SUSAN W.
"The only almond milk I'll use in my smoothies."

MEGAN R.
"The best nut milk in the game!"

SARAH G.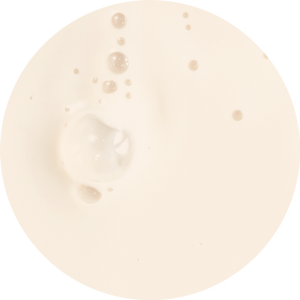 DAIRY
FREE
100% plant-based
made with real,
raw ingredients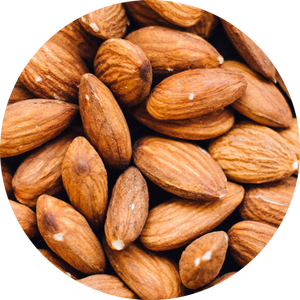 NUTRITIONALLY
DENSE
Up to 4x more nuts
per serving than
leading brands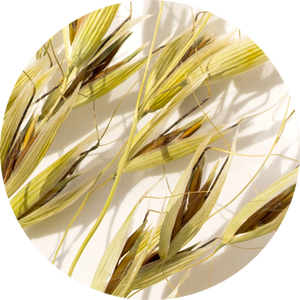 SIMPLE
INGREDIENTS
No gums, fillers,
emulsifiers, or anything
unnecessary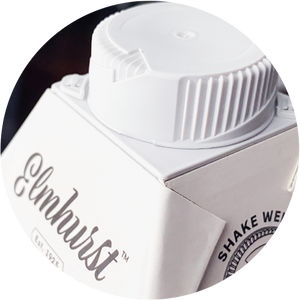 NO
PRESERVATIVES
Our pantry-friendly cartons don't need to be refrigerated until opened.
Customer Reviews
Write a Review
Ask a Question
Filter Reviews:
chocolate fix
grocery store
price
coffee
alternative
milk
01/23/2022
Daisy

United States
Deliciousness 2022
I came across this in a smaller grocery store I hadn't visited in a while. I'm so glad I did go! I found this delicious alternative to add to my coffee and enjoy as a quick chocolate fix. Will definitely grab it again when I see it.
01/22/2022
Angela L.

United States
The best
There's no better milk than yours. But the price is Killin me
Hi Angela, we know our prices can be higher than some of the other options out there but it's because we're using up to 4x more nuts in every serving and take a lot of care when it comes to selecting our ingredients. We're always working to try to make them more accessible though
04/06/2021
Robinson

United States
Best Nut Milk on the Market
Not only are these milks amazing (taste great, all natural, no preservatives, last a while refrigerated), the company is personable. They send you recipes & discount codes. These nut milks are 100% worth the price. My products were delivered on time and quicker than I expected. I bought the "Unsweetened variety 6 pack" and it came packaged in good condition. My favorite is the cashew milk. It's creamy and rich with a fresh pure taste. I drink it by itself and add it to cold and hot cereals. I also use it in my cooking to make creamy soups and gravy. I will definitely purchase more. I recommend that everyone try them. Bet you can't just have one cup!
02/19/2021
Jennifer

United States
The best
I first heard about Elmhurst almond milk from Bobby Parrish-flavcity. I bought the variety 6 pack and so glad I did. I really love them all but I think my favorites are the cashew and hazelnut. They just taste better to me or its just something different from my everyday almond milk. I used my Breville milk frother and the froth is super fluffy and silky.
01/12/2021
Kit

United States
Variety Pack Review
WOW!!! Just amazing!! I was searching for an almond milk that could replace my Simply Almond from Trader Joe's and this is IT!! Trader Joe discontinued their fresh almond milk and this is even better. I compared the nutrition facts and this company his the most nuts in each carton than anything I've purchased before. Worth every penny and I am ordering every month!! Thank you!!
What plant milk is best for you?
ELMHURST
UNSWEETENED MILKS
ALMOND
MILK
CASHEW
MILK
OAT
MILK
WALNUT
MILK
HAZELNUT
MILK
PROTEIN*
5g
4g
4g
3g
2g
CALORIES*
130
130
80
120
90
TOTAL FAT*
11g
10g
1.5g
11g
9g
CARBS*
3g
7g
14g
1g
1g
SUGAR*
1g
1g
1g
0g
1g
ADDED SUGAR*
0g
0g
0g
0g
0g
SODIUM*
5mg
10mg
120mg
5mg
5mg
KETO-FRIENDLY
✓
✓
✓
PELO-FRIENDLY
✓
✓
✓
✓
GLUTEN-FREE
✓
✓
✓
✓
✓
WHOLE30
✓
✓
✓
✓
Daily values are based on a 2,000 calorie diet.
SHOP NOW
SHOP NOW
SHOP NOW
SHOP NOW
SHOP NOW